Brussels calls for the formation of a government
Published on
By Eva Donelli and Maxence Peniguet Between 35 000 demonstrators (according to the police) and 45 000 demonstrators (according to organisers) marched on Sunday 23 January calling for an end to the crisis in Belgium. If the organizers wanted to limit to pressure on the creation of a federal government, the demonstrators themselves sent a clear signal: the country must remain united.
It was a typical Brussels setting: grey with some a drizzle, a Sunday like any other. However, Brussels has never been so colorful. The streets were crowded with Belgians and tricolor flags. Despite the wish of the organizers not to display the three bands black, yellow, and red, the protesters did not hesitate to proudly display the colors of the Belgian nation.
They left shortly after one o'clock in the afternoon from North station. The procession was composed of people aged 7-77 years, all in good cheer. There were students, workers, unemployed, French and Dutch speaking, beating the pavement, shouting slogans such as "We want a government" or calling for a united Belgium.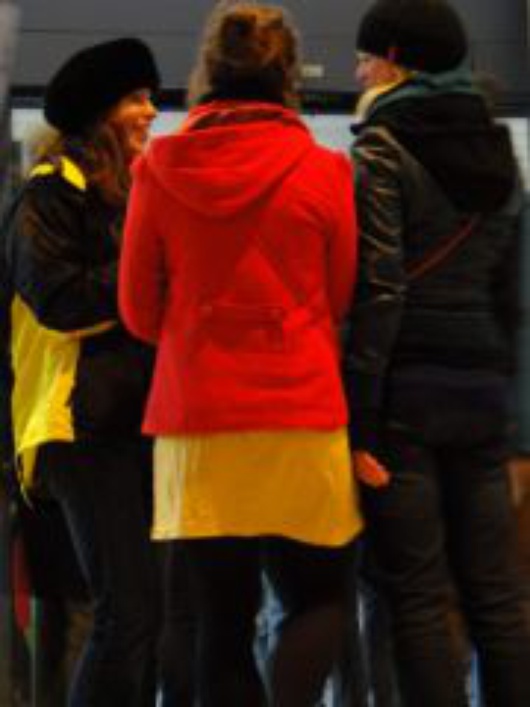 Good Luch Albert, Thank you Johan
Arriving at the metro station Arts-Loi, a retiree says he came because he is tired. "We must show that we are here and we want a government. They say we're not alone, there was Iraq, but we're still not at war!" The overall impression that emerges is the will of protesters to see a compromise between the 7 political parties in discussion. One placard read, "Good Luck Albert, thank you Johan", to encourage the King and the conciliator of the countries in the negotiations. At the end of the road in Parc Cinquantenaire, the organizers issued an address in French, Dutch and German.
And for English speaking Belgians (they must exist), in English too. They thanked the crowd for coming, and hoped that the movement would be the beginning of ... something. Among those leaving the event, the satisfaction was palpable. "We came to support the movement, and it's nice, we are more than expected. Now is the policy we hear " claims a 28 year old francophone. Michelle, she is more nuanced: "For a city of one million people, even 50 000 people is not much. Me, I'm here for a united Belgium, federated or confederated, whatever, but that it is Belgian. It should even be some good points in the program of the NVA".
Fighting for secession
A dozen Flemish separatists also came to rub shoulders with Belgians who want unity. Before reaching the European Commission building, they displayed their separatist slogans, while the protestors got out their own boards and there were some heated exchanges. Five members of this group, the Taal Aktie Komitee, were arrested by police for allegedly destroying pro-Belgium placards.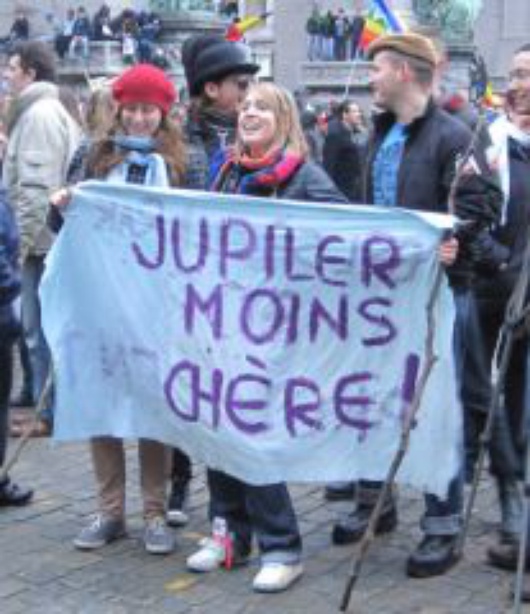 Yet, they would all have to agree with one group of young people calling, who were seen at the end of the day calling for Jupiler to be made cheaper. Unity is strength.