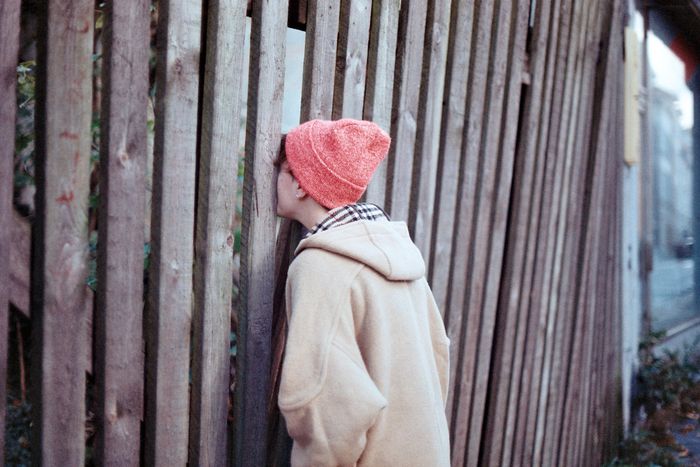 Brussels Attacks: The morning routine turns upside down
Published on
On the 22nd of March 2016, Europe's capital suffered devastating terror attacks. One of them occurred at the Maelbeek metro station, at the heart of the district that is home to the European institutions. An account of a very, very long day.
I didn't go to the office the day after the attacks, though I was supposed to as I had an important deadline to finish before the Easter holidays. The building I work in – situated 400 metres from Maelbeek station, in the European district – was closed down, and access to it was highly restricted.
"It's the terrorists who've changed the rules"
I usually take the metro to work. It's faster than the bus, which often gets stuck in traffic. Yesterday I left early – I had an important meeting at 9am – so I took the bus, which at 8.20am avoids the worst of the jams. It was riding this bus when I learned that two explosions had occurred at Zaventem Airport. My thoughts immediately jumped to a terrorist attack, as no doubt did many others. But, as far as we knew, there was still no proof. It could just as well have been a gas leak...
That morning I went to Luxembourg Square rather than Maelbeek – my usual destination. Soldiers outside the European Parliament seemed a bit more nervous than usual, but at that point it seemed fairly normal – given the circumstances. It was when I arrived at the European Committee of the Regions that it began to dawn on me that things were bad. Despite my ID badge, which usually gives me access to the building without any security checks, my bag was x-rayed and we were searched and checked. A colleague searched for more information: "Have you changed the rules?" 
The security guard answered: "It's the terrorists who've changed the rules." My fears had been confirmed...
Later, around 9.10am, I was waiting for my late-running meeting in the hall, when the already tense atmosphere suddenly became electric. Soldiers taking a break in the waiting room hurried out to join their colleagues, helmets on and automatic rifles at the ready. We heard shouts of "Fuck! Fuck!" – the security staff were agitated. Rumours were getting more intense: "There has been an explosion at Schuman and Maelbeek!" I was immediately gripped by fear for my friends who also took this metro line each morning.
The 22nd of March 2016: Brussels longest day
At the same time, security decided to close down the whole building. Nobody could come out or in. Outside, on rue Belliard, we could see the army and police taking their positions. The European district had been closed down. 
This was the beginning of a long day, one which saw a ceaseless flurry of helicopters and messages relayed through mobile aerials as those confined in the building used Messenger and WhatsApp. The phone lines were saturated as people tried to find out if others were okay. I learned that my friend had passed through the Maelbeek station five minutes before the explosion. The same was true for colleagues. Some of them were still outside, waiting to be let into the building. They were filled with worry for those who may have been less fortunate than them.
All day long, I struggled to fully realise what was happening, spending those long hours as though wading through a thick fog. I found it impossible to focus. I saw a picture on social networks of the metro carriage we took every day: ripped open, blackened, burned. I imagined the terror felt by those in the station. The sun was shining in Brussels (it rarely does); I struck a discordant note.
At 4pm we were finally allowed to leave, though there was no longer any metro – no buses or trams left running. So we walked. Walked down the middle of a huge traffic jam. Brussels was at a standstill once again; the atmosphere was heavy. At Jourdan Square I saw a woman burst into tears in front of some soldiers.
The European district was still closed the day after the attacks, the investigation continued in the Maelbeek area. I stayed home. Outside, everything was grey.
"I refuse to get used to it"
I'm French and have been living in Brussels for almost 3 years. I therefore experienced the Charlie Hebdo and 13th of November attacks from outside of the country. Today, it is no longer my country of origin that has been affected by these indiscriminate and cruel attacks, but my adopted country and city.
The images of horror, shown in a loop on TV screens all over the world, are for me of familiar places where I spend my day-to-day life. Cafébabel Brussels also has its office in this district. Parisians no doubt felt the same way last November as we do now: that horror has got far too near us.
Are we supposed to "get used to" living like this? I do not want to get used to fear, to anxiety, to the feeling that our uneventful daily routines can instantly turn into scenes of devastation. I refuse to get used to it.
---
This article was published by our local team at cafébabel Brussels.
Translated from Attentats à Bruxelles : quand la routine matinale bascule