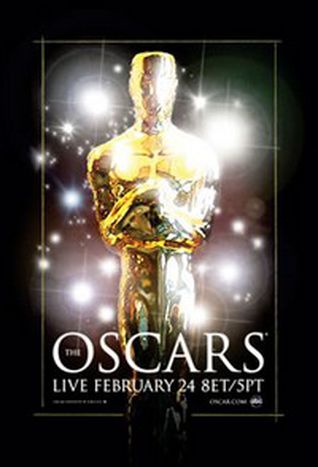 British, Spanish and French actors sweep Oscars 2008
Published on
Translation by:
sarah pybus
Europe was well represented at the 80th Oscars ceremony on 24 February in LA, with wins for actors Javier Bardem, Daniel Day-Lewis, Marion Cotillard and Tilda Swinton
Even the writer's strike, which has been crippling Hollywood since 5 November 2007 and was finally settled on 12 February, could not stop the Oscars. On 24 February, everyone who's anyone in Hollywood once again aired their couture gowns and braved the paparazzi cameras on the red carpet of the Kodak Theatre in Los Angeles.
European film was on top form again for 2008. Last year, little gold men went back to Europe with German director Florian Henckel von Donnersmarck for the Stasi drama Das Leben der Anderen ('The Lives of Others') and British actress Helen Mirren for her portrayal of Queen Elizabeth II in Stephen Frears' The Queen. From late Sunday night until early Monday morning, film fans in more than 200 countries sat glued to their television sets as European actors and filmmakers wrote a new chapter in EU film history: and the winners were …
Daniel Day-Lewis: best actor in a leading role
Briton Daniel Day-Lewis (50), who has already created history with films such as Sunday, Bloody Sunday (1971), the adaptation of Kundera's novel The Unbearable Lightness of Being (1988), The Last of the Mohicans (1992) and Scorsese's Gangs of New York, went up against George Clooney (Michael Clayton), Johnny Depp (Sweeney Todd), Tommy Lee Jones (In the Valley of Elah) and Viggo Mortensen (Eastern Promises). With his portrayal of an oil baron in Paul Thomas Anderson's drama There Will Be Blood, he was the clear favourite to win his second Oscar
'Whacked with the handsomest bludgeon in town' - Day-Lewis
Marion Cotillard: best actress in a leading role
After a convincing portrayal of French music legend Edith Piaf in Olivier Dahan's biographical drama La Vie En Rose, 32 year old French actress Marion Cotillard stole the show from her British competitor (and strangely attired on the night) Julie Christie (66) – who plays an Alzheimer's patient in Sarah Polley's Away From Her. As the 'sparrow' of Paris, Cotillard has already picked up awards at the Golden Globes and Baftas.
Edith Piaf biopic - the trailer
La Vie En Rose also won best makeup, whilst British film Elizabeth: The Golden Age won best costume design
Javier Bardem: Best actor in a supporting role
The 'best film', 'best adapted screenplay' awards went to No Country for Old Men, directed by the Coen brothers. The Spaniard, 38, convincingly embodies psychopathic serial killer Chigurh whilst sporting a scary haircut that could have been modelled on French female bowl-cut singer Mireille Mathieu. The aesthetic but brutal road movie is based on the novel of the same name by Pulitzer Prize winner Cormac McCarthy. The Spanish actor, who was born in Gran Canaria, faced competition from 85 year old American Hal Holbrook, who has been acclaimed for his role as a father figure and ex-veteran in Sean Penn's Into the Wild
'This one is for Spain' - Bardem accepts his gong in Spanish
Tilda Swinton: best supporting actress
The flame-haired Brit, 47, won her first ever Oscar for the George Clooney vehicle Michael Clayton, beating Irish actress Saoirse Ronan for her role in British film Atonement
'You rock man', Swinton tells George Clooney in her acceptance speech
Atonement: best original score
Atonement, the British adaptation of Ian McEwan's novel with Keira Knightley and James McAvoy, won one out of its seven nominations for Italian composer Dario Marianelli. The story of an English love triangle set against World War II was awarded a Golden Globe in January. Critics rightly believed it would struggle to be crowned best film against No Country for Old Men
Atonement's Oscar-winning sounds
Persepolis: loser for best animated film
Hollywood studio animation Ratatouille dashed the European hope for the 2008 Oscar for best animated film. Nevertheless, Iranian illustrator Marjane Satrapi and her French partner Vincent Paronnaud broke all records in 2007 with Persepolis, a black and white film that captures childhood memories set against the background of the Iranian revolution:
Persepolis - cinema trailer
France did win in the best short film category though, for Le Mozart des Pickpockets. Best foreign language film went to The Counterfeiters, from Austria
Julian Schnabel for The Diving Bell and the Butterfly: loser for best director
Few directors in Hollywood risk multilingualism: Julian Schnabel is one of them. In The Diving Bell and the Butterfly, the director from New York adapts the novel of the same name by Jean-Dominique Bauby, the former editor-in-chief of French Elle who was left almost completely paralysed by a stroke and could only communicate by blinking his left eyelid. A cinematic masterpiece in French, but Schnabel lost out to the Coen brothers for No Country for Old Men
Translated from Oscars 2008: And the winner is…Europa