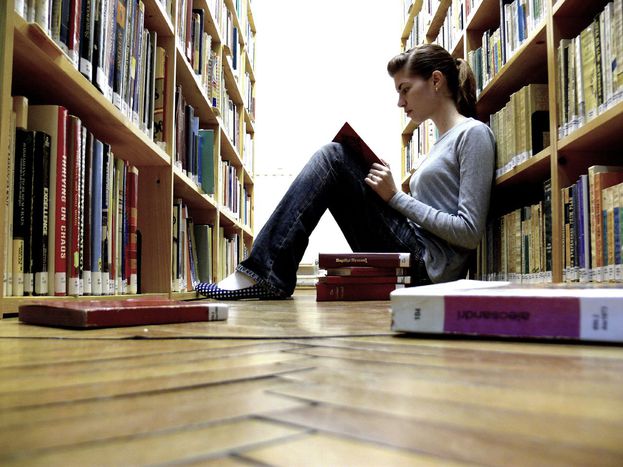 British authors in Paris on writing and Romania
Published on
Vivienne Vermes is working on an autobiographical piece, whilst Denise Larking Coste is about to publish a novella in French; both Brits are members of a writers group from called 'Babel'. We discuss life in Paris, writing and Romania
You've both lived in Paris at least 30 years. Is the French-speaking environment favourable to outside writers?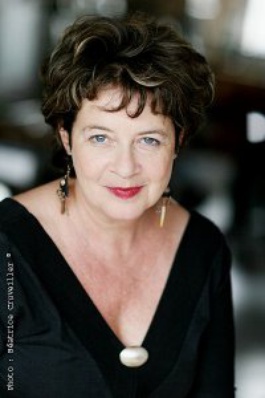 VV: I've lived here ever since I came for a long weekend in 1977 aged 19! I fell asleep on a couch in Shakespeare and Company, the famous bookshop on the Left Bank and missed my night boat-train back to London. I ended up spending the summer there; I slept in a tiny flea-ridden bed on the first floor, I swam across the Seine for a bet, and I had the dubious honour of being the (unpaid!)  'bookshop historian' so I met and interviewed writers such as Ferlinghetti, Allen Ginsberg,Ted Joans and James Baldwin... I never wanted to go back to what was then a grey, soon-to-be-Thatcher Britain. The French environment is very favourable for writing in English for all the wrong reasons. I used to be very involved: I had a French partner, worked for a French publishing company, had mostly French friends. Nowadays I've moved far closer to British culture. I go back to London at least once a month and get terribly excited by the bookstores, the newspapers, even the TV. In Paris, it's much easier to 'switch off' and spend days in my own created universe.
DLC: If you write in English, you have to send your work to the Anglo-Saxon markets in order to get published, unless it is a bilingual work. Samuel Beckett found a market in France because he wrote in both English and French. But the French market is very much open to translation and foreign writers – and in particular English and American writers. Whereas the British market is quite hermetic to French writers: very few are translated.
You have both been in Romania recently; how was it to work with undergraduates?
VV: I've taught creative writing three times in Sibiu and theatre improvisation in Brasov. The students are the main reason I keep coming back. Their language level is excellent. They seem to have such quick access to wonderful imaginations – the writing often sparkles with originality and surprises with its honesty. There is an eagerness that is so refreshing I tap into it with glee, hoping some of it will rub off on me (and it does).
DLC: I was amazed at the very high level of their command of the English language – both written and spoken.
How do you feel about Romania, as it celebrates three years in the EU?
VV: Romanians I spoke to in Sibiu were too intelligent to buy into the dream of some kind of idyll of prosperity waiting for them in the west. With the recession, a big fear is that as jobs get scarcer and life gets harder in the west, people will resent those of other nationalities coming from abroad and taking their jobs, leading to a rise in racist attitudes. As my parents are Hungarian and Irish, brought up in England and live in France, of course I'm all for cultural mixes. As they say in French, 'une belle salade.'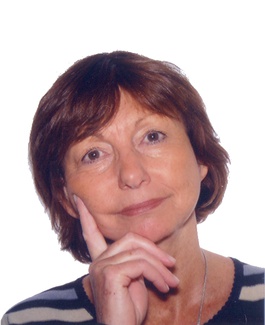 DLC: Being part of the EU will help Romania in the transition period – which is still taking place – from the old regime to the new. The country will have to follow the economic and political rules and guidelines that makes being part of the EU possible. This involves transparency.
What do you expect to see and experience in a future visit to Romania?
VV: I'm a little afraid that the freshness that I found in the students will be replaced by western European attitudes towards education, where students are much more blasé. It's also to do with community, tradition, family, which is being seriously eroded in England, and to some extent France. What I'd love to see not change is the beauty of the villages and houses in the Maramures.
DLC: I'd like to be able to discuss in more depth the development of the country over the last 20 years, to spend a night at the Hotel Ingilterra in Biertan. I was very interested to see the villages we went through, the prettily painted houses against another reality, that of poverty. 
Do you have any tips for potential writers?
VV: Overcome the grisly enemies that say: 'not good enough' 'can't find the time' 'I'll never get published'.' Imagine a big cupboard, throw in all these negative voices and write. When you think about it, what a magical process – a pen, a piece of paper. How much lighter can one travel?
DLC: Write a little every single day. If you haven't got a specific idea, don't hesitate, don't think, write anything that comes into your head: you will be surprised how things just take off from one tiny image, idea – and if they don't: it doesn't matter. Each word has its own weight, will find its place, one day. And read, read, read!
Lastly, what literature do you recommend for 2010?
VV:Moonlight in Odessa by Janet Skeslien. John Hoare's Leviathan, winner of the 2009 Samuel Johnson prize for non-fiction. I'm waiting for another book by Anne Michaels (Fugitive Pieces). If Ian McEwan can come up with anything as good as On Chesil Beach, I'll be queuing up for it.
DLC:Brooklyn by Colm Toibin, Wolf Hall by Hilary Mantel, Too Much Happiness by Alice Munro (short stories), One D.O.A. and One on the Way by Mary Robinson and Summertime by JM Coetzee.
Images: main image taken at a library in Timisoara, Romania by ©rachel_titiriga/ Flickr; writers courtesy of ©Vivienne Vermes and ©Denise Larking Coste