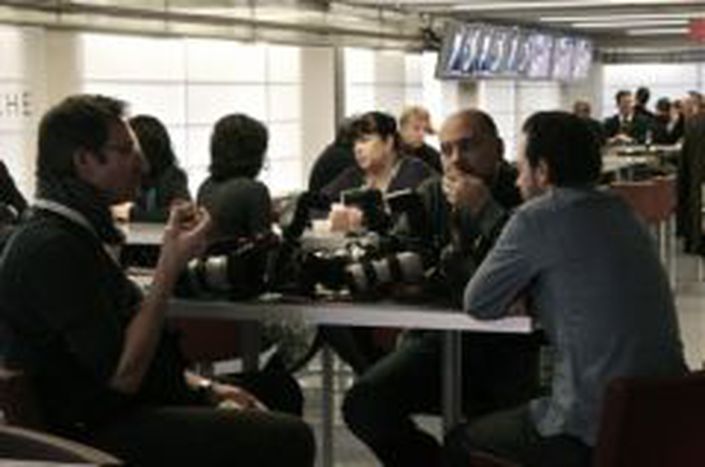 Breakfast in Brussels
Published on
Europe's most important breakfast briefing is just about to begin in once sleepy Etterbeek as the world's most powerful leaders (and 25 other people unknown outside their hometowns) gather to butter croissants and slurp coffee and pretend to care about the Europe 2020 strategy on climate change.
Alongside the confiture, freshly squeezed orange juice and the discarded agenda, the Merkels and Sarkozys of Europe are looking for their name places at the table, and upon spotting Boyko Borissov they are no doubt wondering "Who the hell is this guy?" as they try to find a nice way to tell sitting duck Brian Cowen that Dublin can no longer host huge multinationals by offering ultra competitive tax rates. Yikes.
On the agenda today we expect to hear about Germany and France's plans for closer fiscal coordination that'll remove the competitive advantages of certain countries. We are also expected to hear about the single patent regime, and the sorry state of plans to cut carbon emissions by 20% by 2020. Sadly we are looking at a more forlorn 9% cut. Egypt, Tunisia and Yemen will no doubt be discussed, and everyone will look to the baroness for a decent quote or two.