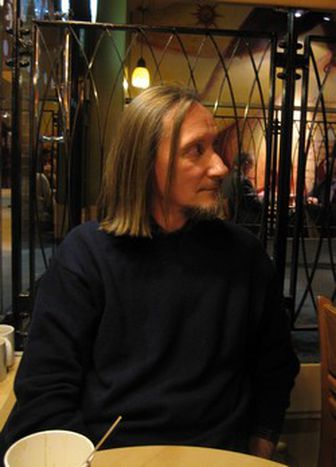 Branco Stoysin: 'You can learn anything on your own'
Published on
The self-taught guitarist is coy about his age and anti-internet-overload. The Yugoslav 'ghost' has lived his dream in London since the early nineties, his folk and jazz music celebrating the sun and the Balkans
'I grew very quickly as a child - I was over six foot when I was ten and now I'm in London,' exclaims Branco Stoysin by way of introduction. Long hair, a short beard and thin lips, my guest is actually quite a robust fellow. It's something you don't notice about him at first sight but he is reserved: he refuses to tell me how old he is. I take a guess that he is in his forties. But it doesn't matter – this writer-composer practices concision and elusion to perfection – you just need to know how to read between the lines.
We are in a cafe ten metres away from the Thames, in the heart of the most rock 'n' roll capital of Europe. It's jazz that we talk about though: Stoysin can count himself as one of the few Serb guitarists who has played a concert at the prestigious Royal Albert Hall, and he came this long way all by teaching guitar at the city's Goldsmith College.
Self-taught
'I started playing when I was fifteen. I simply asked my mum and dad to buy me a guitar and I learned alone.' Self-taught, and proud of it. 'You can learn anything on your own; it's hard work but you can. I worked as a technician for nine years, after studying chemical engineering. I was writing some tunes, and sometimes I did some gigs,' Stoysin recalls. 'I only became professional in London.' The break-up of Yugoslavia at the beginning of the nineties was the event prompting his departure to Europe. 'Troubles started. I could see hate in people in the nineties. I didn't want to be part of a divided society.' Silence. Stoysin visibly doesn't seem to want to continue on the subject. At the time, he just picked up his bags and has never gone back.
Direction Greece, to live a childhood dream: 'playing in the sun during the summer, winter hibernation and writing songs.' He laughs when he remembers these months, when he lived on a tight budget.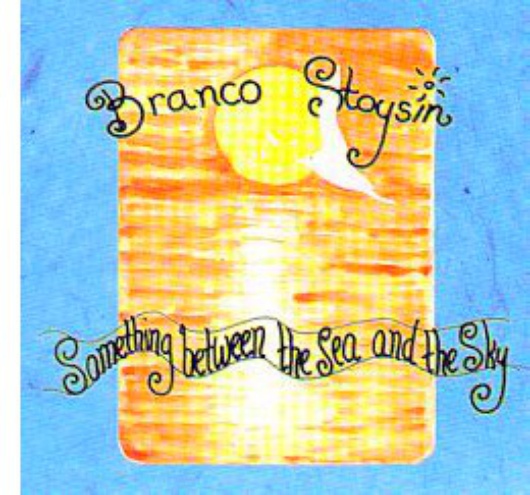 Before his arrival in London in 1992, he recalls the blood and sweat during the difficult first few years and his first album Something between the Sea and the Sky was released in 1998. A solo album followed plus three albums with the 'Branco Stoysin Trio,' all with evocative titles: Amber (2000), Heart is the Bridge (2003), upon whose CD covers his bright and cool nature is represented.
Listen to the Branco Stoysin Trio's 'Quiet Stream Breaks the Rocks', title song from his fifth album
Sunlight
There is a reason why Stoysin called his production company 'Sun Recordings' – his inspiration is the sun. 'People are not aware of it, they take it for granted, like anything that's good. It's a gorgeous star that gives us life and light. What pisses me off, is that it is written with a small 's'. I've always fought for that, sent emails to newspapers, schools - sun has to be written with a capital letter.' It's an odd but original request, that Stoysin continues to make during his concerts.
He cites Americans Joey Bass and Charlie Parker as his influences, and mentions Brasilan and classic music which had an effect on him, but also and above all Serbian traditional music. 'Mum loved it. I grew up in that. I never played it until I came here. Three years ago, I realised how beautiful it is. When you are in the centre of it, you dont see it,' - a maxim which applies to an artist aware of the fragility of happiness.
And even if he has never gone back 'home', Stoysin celebrates his native country through a music which oscillates between jazz and folk. The image he safeguards from the music stays pure and intact. 'I use music as writer would use a book,' he explains, someone who presents his songs as his messages. When I ask Stoysin if he feels Serbian, his response is unexpected. 'I feel Yugoslav – that's how i was brought up. Now that Yugoslavia doesn't exist politically anymore, I dont exist - so you are talking to a ghost.'
Writing music, playing gigs with his trio, giving guitar lessons. Today Stoysin is 'living the dream.' Even if competition is tough and it's difficult to get noticed, he cultivates authenticity like a religion. There is no question of him selling his soul by applying the laws of marketing: the Balkan guitarist creates his own music and CD covers, and the smallest details have some meaning. Stoysin disapproves of the internet 'which doesn't connect people,' and resists fan community websites. 'Why should I be on MySpace? I am on my own website!' Offbeat and laconic, he affirms himself that he doesn't listen to music anymore since 'you need silence to hear what is really there.'
Branco Stoysin on…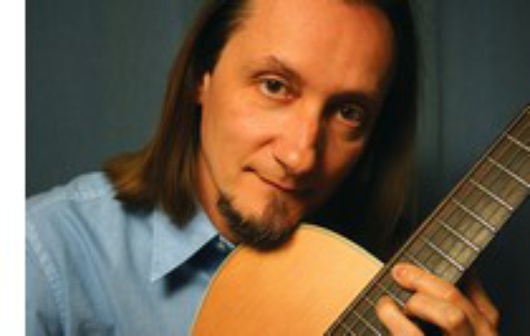 ... politics
You have to be interested in politics. Politics screws your life!
... irony of life
The day before I left Yugoslavia, I was offered a permanent music job in Novi Sad. I said it was a bit late - but it was a big temptation to stay there
... free music on the internet
How do musicians live? People think why should I buy a CD - I can have music for free on the internet. You know, if I could walk on a shop and get food for free, I would give my CD for free! Or if I could pay my phone bill by playing a tune. But that's not the case
Photo homepage: Branco Stoysin plays takamine guitar (Mary Ryan/ www.brancostoysin.co.uk), in-text album cover (Branco Stoysin)
Translated from Branco Stoysin : « On peut tout apprendre par soi-même ! »