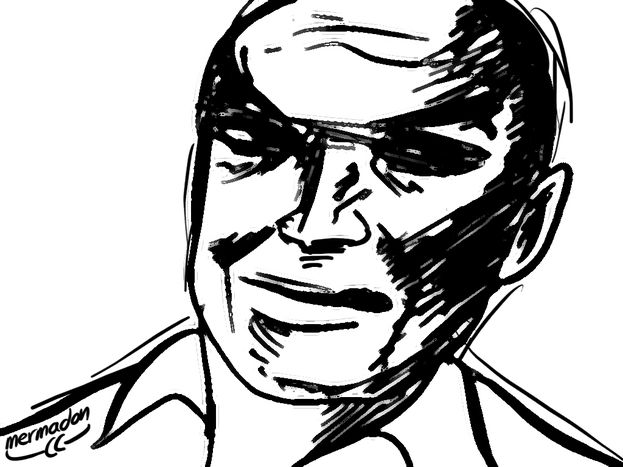 Book review: the strange case of Ryszard Kapuscinski
Published on
Translation by:
cafebabel.com
Paulina Dominik
The moment I heard that the biography of the late Polish 'journalist of the century' was being written, I knew there'd be some debate. I was right. Because if in Poland someone is 'great', he is also an untouchable saint
It was Alicja Kapuscinska, widowed in 2007, who handed over access to her late husband's archives to Artur Domasławski. However, on 24 February, the mother-of-one lost her case against the author of Kapuscinski Non-Fiction  (2010). The mother-of-one claims that she had not been informed that Artur Domasławski was writing her husband's biography; she had been told it was for a book on his works. To make things worse, in a radio interview just a few weeks later, the former foreign affairs minister Władysław Bartoszewski compared the book to 'a guide to world brothels'. Widely respected both in Poland and abroad, the ex-Auschwitz prisoner and current prime ministerial advisor on foreign affairs admitted he hadn't yet and wouldn't read the biography, nor collaborate with the publisher Swiat Ksiazki in the future. Meanwhile, Artur Domasławski's colleagues were accusing him of sensationalising and 'being partial' to the detriment of the 'master''s reputation. 
Kapuscinski - published in 30 languages, but in fiction or non-fiction?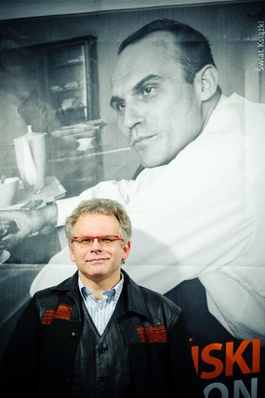 Two main issues have triggered the calamity connected to the release of Kapuscinski Non-Fiction, which has become a bestseller in Poland since its release on 3 March. Firstly, Kapuscinski, a foreign correspondent for the Polish news agency (PAP) who reported from all over Africa and other countries, is accused of fictionalising real-life events. Secondly, he had collaborated with the communist authorities of the People's Republic of Poland (also known as the Polish People's Republic between 1952 and 1989 - ed). As a journalist in the socialist era, he did not hide his left-wing preferences. Nonetheless, it doesn't give people the right to question the intellectual value of his books. Otherwise, we should do exactly the same thing with the books written by those American correspondents who, like Kapuscinski, were analysing events taking place in third world countries whilst being on the other side of the iron curtain during the cold war.
It is much more difficult to decide how much fiction can be detected in an article. 'The problem with Kapuscinski is that his literary works were far more inciting than the works which were held up as the ultimate example for journalists,' writes Domosławski in an extract from the book. 'His literary work came from the shelves with the works of the belles-lettres. They definitely represent the highest standards of literary creation. It would be probably better if Kapuscinski's works are not sold as journalism collections, even if an important part of the material was collected through journalist means.' The debate on the limits of literary fiction in journalism is nothing new. Over fifty years ago a new literary category called faction, which binds together factography and belles-letres, turned up on the literary scene.
Kapuscinski on 'impartial' journalism
Kapuscinski himself had original ideas on objectivity. 'I do not believe in impartial journalism,' he says in one of his interviews, as published in Domosławski's book. 'I do not believe in any formal objectivity. A journalist cannot be merely an indifferent witness but he should be in possession of a certain trait which psychologists call empathy. A so-called objective journalism is not possible in cases of conflict. Any attempts of being objective in such situations lead only towards disinformation.'
To understand the most important points of Kapuscinski's work, it's enough to have a read of his famous book The Emperor (1978). Domosławski contradicts Kapuscinski's suggestion that Haile Sellassie was half-illiterate, but rather a well-educated person who could read in quite a few foreign languages. However an enlightened ruler with moderate reform ambitions did not fit the concept of a despot concentrated on ruining his own country... Kapuscinski treats the events that he describes in quite a nonchalant manner. As he admitted himself, he concentrated on 'intensifying reality' even if it would result in a distortion of the historic details. In The Emperor, the deformation of authoritarian power is a case in point, whereas in the Shah of Shahs (1982), about the last Shah of Persia, authoritarian power is the mechanism of revolution. Domosławki ends by going as far as claiming that if Kapusciński's writings had not balanced on the border of fact and fiction, they would certainly not be as famous as they are today.
Image: ©mermadon 1967/ Flickr; 'Mistrza' ©Artur Domosławski; Świat Książki/ video by © gaberini202 on Youtube
Translated from Kapuściński, fiction czy non-fiction