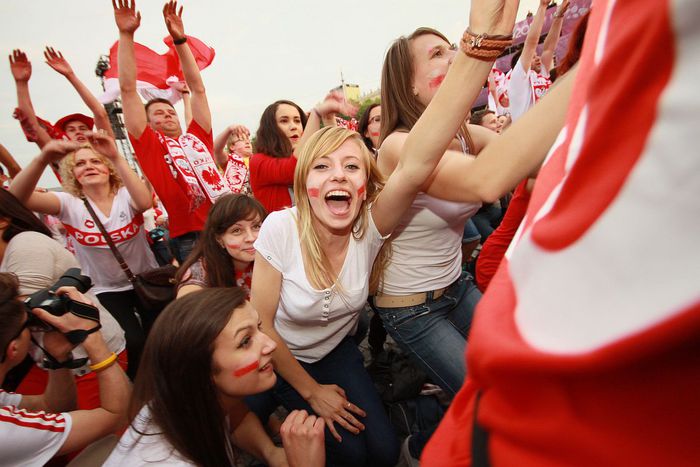 Book review: 'Sawdust' by Krzysztof Varga
Published on
In his spectacular 2008 volume of travel essays, Turul Goulash, the popular contemporary Polish writer reminded us that Hungarian blood also flowed through his veins. With his sixth and latest book 'Trociny', one might even accuse him of taking the 'literary melancholy' license with regards to his identity.
Here are five sins/stereotypes/truths about the Poles, according to the main character Augustyn
'I am not interested in writing heartwarming literature; I am actually trying to take away the reader's last remnants of hope,' Krzysztof Varga volunteered in a recent interview to promote Sawdust ('Trociny', published by the Polish publishing house Czarne). The 43-year-old's latest literary creation - about a fellow who goes by the deliberately archaic-sounding surname of Augustyn - is taking the last hope of a bright future away from us Poles. That is to say, the book takes away any longing one might have of living in contemporary Poland. In his work, the author and former chief editor of culture at Gazeta Wyborcza deprives the country of culture and a traditional 'backbone' or moral standards, as well as greater expectations.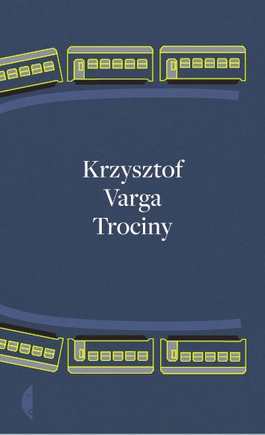 Piotr Augustyn, the main character of Sawdust, is a 50-year-old divorced company representative. It is 2011, and he travels all around Poland in the second class carriages of intercity trains and sleeps in shabby three-star hotels. I am not commenting on that to persuade you, dear reader, about how unfulfilled the life of Augustyn is, or how bad his anti-social symptoms are. The issue lies in the fact that this book is not the brave pamphlet which literary critics are insisting it is on the back cover of the book. The brilliance of Varga's work resides in the fact that he is actually able to point out Polish contemporary characteristics that most of us are aware of, and have had the chance to come across numerous times, yet have never admitted are actually true. Here are five sins/ stereotypes/ truths about Poles - (cross out as applies).
1. Warsaw residents: Cotton Eyed Joes
Augustyn nurtures a sincere contempt not only for Warsaw's inhabitants, a substantial part of which have come from the most godforsaken towns in Poland. They are unable to stand out from the crowd. They are a career-consumed people deprived of any useful skills, who show off in society by eating dank sandwhiches at Starbucks (or other similarly soulless, tasteless fast-food or fast-coffee places). They dream about getting a taste of cosmopolitan life, yet they will have to satisfy themselves with superficial debates about politics and enjoying the peripheric sweet life away from the 'big town' dust.
2. Status updates in sports
'You should be practicing a sport', Augustyn's father tells him over and over again; even though the literary daddy's only sport-related activity consists of a subscription to Sports Review magazine. Augustyn's father is a motorcycle speedway rider and most probably ski jumping fan. He carefully chooses to follow the sports in which Polish stars shine (or 'those that are generally being classified among top winners'). Given the fact that Agnieszka Radwanska recently managed to play in a final with Serena Williams, I wonder how quickly tennis will become our new 'national' sport. It seems it is only now that tennis has finally become a sport being worth playing.
3. Corporate career, the choice for you!
Varga brilliantly describes the remnants of the Polish capitalist 'belle epoque', when a breathtaking career in the twentieth century could be attained with 'fairly' little effort (compared to today's educational requirements at least). According to Augustyn, a person who is simply a regular 'delivery man' at the age of fifty cannot be considered as serious. In his world, professional 'seriousness' is often judged according to the size of a man's wallet, much less by the title adorning a business card.
4. Polish economic boom and national rail dynamics
Please, no mixing up of the two things! The national railway train departure times are a pain for the majority of Polish people. Travelling by train in Poland is not only expensive, but quite unpredictable as well. One minute you get going, the next you end up being blocked in the middle of nowhere. This 'travelling style' according to the national railway dynamics is what breaks up the order in Augustyn's life, as well as of those around him...
5. Central stations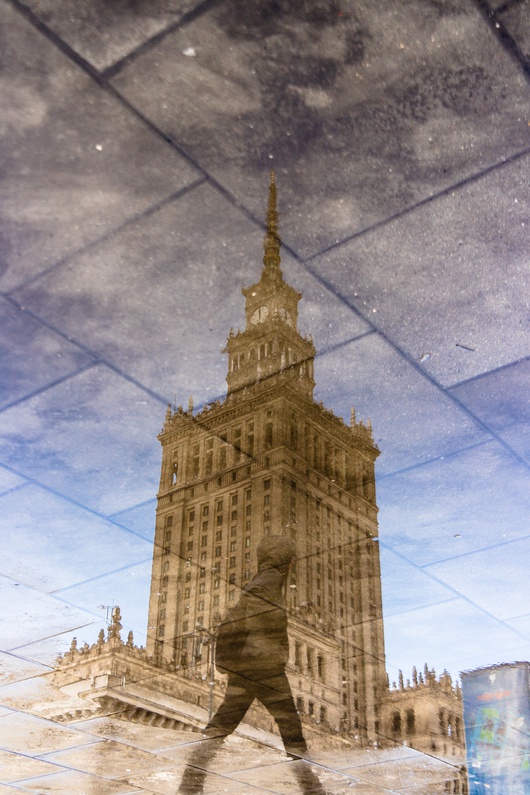 'The areas surrounding the Polish central railway stations are usually bad-looking, sad and filthy, therefore definitely Polish', according to Varga. This kind of statement won't be negated by anybody who has gone on professional trips on more than one occasion. The railway station region was supposed to be detached from its old, hostile-looking and non-hygienic image with the preparations (or the big cleaning up) prior to the euro 2012 football championships.
Varga's latest book has nothing to do with the form of a pamphlet, as the scenes described in them are just frighteningly realistic. Nor are they cynical enough to be branded as a pamphlet with a peaceful conscience. There are those who have not had the chance to experience what 'Polish' hospitality is - indeed, sometimes the warmth with which my compatriots approach virtually any foreigner is quite over the top. This omnipresent insensitivity coupled with pessimism is not our only reality. By living a life exactly the way Varga that describes for Augustyn, one would bound to become crazy. Our only salvation would be witnessing a mystic appearance of the holy Mary (according to Varga, our country is known for a striking number of religious apparitions, far more so than olympic god stories in Greece). Or perhaps salvation would come in the form of a secure financial situation, which would allow one to set up a decent classical music collection (including the artwork of Bach, Palestrina, Hildegard from Bingen...). This is the only consolation of poor Augustyn in this book, and so a Pole in Poland can presumably only survive if he or she has this.
Note from the publishers: 'For the time being, no English edition of this title is planned, though we strive to find an English publisher for Varga'
Images: main (cc) PolandMFA/ flickr; book cover (cc) wydawnictwa Czarne; palace picture (cc) Daniel1977/ flickr
Translated from "Trociny" Krzysztofa Vargi - przerażająco polskie