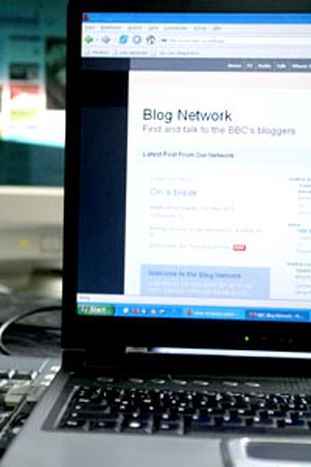 Bloggers' war against traditional media in Lebanon
Published on
Translation by:
Sarah Turpin
A Lilliputian army of bloggers and freelance journalists are besieging the Western media. According to the provocative point of view of a young blogger, the Western media is too often inclined to demonise Israel.
The war between Israel and Hezbollah has done more than just destabilize the Middle East, it has also destabilized the media. From the Israeli bunkers in Galilea to the internet cafes in Beirut, a group of bloggers is laying siege to the most important sources of information in the world thanks to super fast wi-fi connections. They are questioning and criticising the traditional media which should control the more powerful.
"Only 5% of Beirut was destroyed"
The news agency Reuters has been forced to delete 920 photos from their database after the American blog 'littlegreenfootballs.com' demonstrated that a photograph taken of Beirut after an Israeli bomb attack had been manipulated. The snaps taken by Lebanese freelance journalist Adnan Hajj had been airbrushed: add a bit of fire here, change the colours slightly so that everyone thinks that "Beirut was destroyed".
Contrary to the pictures shown by many forms of traditional media, Beirut has not been destroyed. According to many different bogs and to the Lebanese journalist Michael Béhé, a freelance writer for The New Republic, satellite photos demonstrate that the total surface area of the city which has been hit by the air strikes does not exceed 5%. Rather the case is that "All those who have not supported terrorism know that they have nothing to fear from the Israeli planes".
Massacre at Qana- a posed photograph?
The Agence France Presse (a worldwide news agency) is also under fire. According to BBC News, the AFP is under attack from a group of pro-Israel bloggers for having shown photographs taken of the victims in Qana "posing" under the directions of the Hezbollah. The AFP denied this, but revised the number of victims from "more than 50" down to 28, casting doubt on the reliability of the sources of information on the ground used by the agency.
Iran, Syria, the United States, France are some of the different actors in the war between Israel and Hezbollah, but neither they nor the United Nations will be the arbitrators. Whatever the resolution adopted in New York will be, everyone knows that the role of information and the media will be the most important.
It is certainly difficult to verify (or falsify) information, but today there exists a Lilliputian army that can force the media to correct itself, the politicians to abandon propaganda, the media terrorists to disappear and to give birth to a less ideological debate. This army of volunteers fighting for free and correct information should be supported by declaring war on lies, propaganda and the media terrorists. It should be a top priority also for the European Union.
Translated from Il Libano e la guerra dei bloggers ai media tradizionali