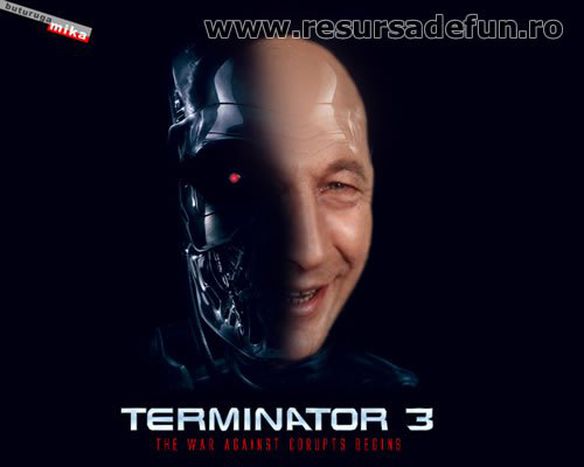 Bloggers in Romania, hailed by President Terminator
Published on
Between fierce entrepreneurs, A-listers, history re-writers and new media journalists, bloggers are thriving in Romania. It's hailed by the president, but not well liked by other media stalwarts. The country, one of three 'partially free' medias in the EU (alongside Bulgaria and Italy), ranks a poor 50th on the European press freedom index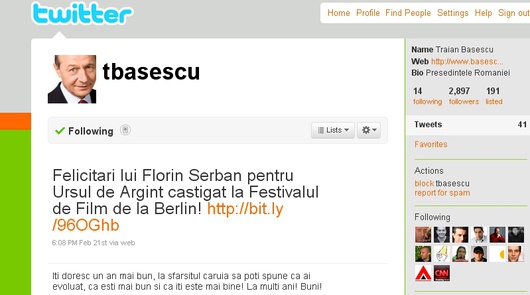 When speaking about the newspaper industry crisis in September 2009, US president Barack Obama famously voiced his concern at the surge in worldwide blogging, predicting a future of 'people shouting at each other across the void, but not a lot of mutual understanding.' Two months later, Romanian president Traian Basescu sounded a different tone at the first edition of the 2009 world blogging forum in Bucharest. Aside from 'somehow' tweeting (@tbasescu, should you care) during the middle of his speech at the palace of parliament, Basescu praised blogging. He claimed he preferred political analysis on Romanian blogs because bloggers were 'less dependent' on economic and political interests. Many journalists sought refuge in blogging as a way to escape those shackles and report freely, he continued. Bloggers reported that many journalists got up to leave the room in response.
Corrupt traditional media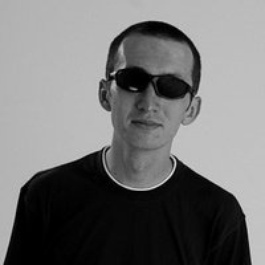 'The student organisation ASLS (the university of Bucharest's foreign languages and literature department) got lots of money overnight to organise that event - we don't know where from - and then the president appeared,' remembers Bogdan Manolea, executive director of Romanian internet and technology association APTI. 'The world blogging forum looked awkward when he got involved. Plus, they had a year to organise the event, but lots of Romanian bloggers weren't invited.'
Zoso, or Vali Petcu, a thirty-something 'A-list blogger' known for being granted pre-election interviews by the president, agrees. His social issues and internet news blog is one of the most widely read in Romania - he even turned down 300, 000 euros to sell it in 2009. ''None of the respected bloggers from Romania gave WBF any love', he blogs. 'Some of them questioned the line up, which was inexistent at the time of the announcement'. The founder of the student association in question, new media businessman and Intact Media Trust advisor Bogdan Gavrila adds in response that Romanian bloggers stayed away because of 'hurt egos'.
Intact Media is owned by politician and former businessman Dan Voiculescu's family. 'It's not regarded as honest,' explains Zoso. 'It is constantly criticised for lying and faking news.' In Romania, the heavy investments in the media of three billionaires on the top ten rich list - Sorin-Ovidiu Vântu, Dinu Patriciu and the aforementioned Dan Voiculescu - have created an 'iceberg effect' on reporting, explains Liana Ganea from press monitoring agency Active Watch. For example, their publications and TV stations were politically biased against the president during the 2009 elections. The president's pro-internet enthusiasm arises out of this animosity towards traditional media, Liana confirms. No wonder that Basescu has become famous for his sweeping anti-media statements; on one famous occasion in May 2007, he snatched a journalist's phone and branded her a 'stinky gypsy'.
Political blogs in economic crisis
Basescu's interests aside, blogs are important in the context of an economic crisis which has seen 3, 000 journalists axed and dozens of publications, even online, shut down. Romania's first newspaper Ziua ('The Day'), edited by billionaire Sorin-Ovidiu Vântu's media trust Realitatea-Catavencu, was the first media to go online in 1996 and was closed down in January 2010, taking a decade-old archive with it. Media analyst Iulian Comanescu's 2009 Footprint of Financial Crisis in the Media report counts 'several dozen bloggers with a traffic of one or two thousand unique visitors a day, a significant audience in terms of disseminating political messages.'
Chat on European blogging with French blogger Julien Frisch
Adrian Cioflanca is a little dubious about what brings me to his blog, where he posts unpublished official documents. His most famous scoop was former president Ion Iliescu's opinions in the seventies about Free Radio Europe; Cioflanca outed him as being a one-time member of the youth communists.'There's no boss with a blog,' the journalist, university lecturer and historian smiles outside the city university. 'I can publish something important that spreads like a virus attracting up to a thousand visitors.' He describes the decline of the 'more professional' print media as 'a paradox' but is positive about blogging's potential. 'Journalists are submissive,' he admits, 'but in a culture of submission you always have people refusing things and providing alternatives.' Are Traian Basescu's online efforts worth it? 'There's nothing useful published on such blogs,' complains Bogdan Manolea. 'Moreover, politicians miss opportunities and public credibility by not posting regularly.'  
'Negative character' of Romanian bloggers
Blogging still has a bad reputation in Romania though. 'The interactivity between blogs is greater, but this can be shallow sometimes,' explains Bogdan Manolea over the traffic at the busy Piata Romana. 'Bloggers pick up links looking for traffic and esteem. It's easy to publish something without 'chewing it over' - people don't care if it's true, or bother to change it if it isn't. All models here have something wrong with them; we have no standards of journalism, no model like the BBC. Bloggers with a culture of a lone ranger slander others, or criticise SEO spam by displaying a screen shot online. They use harsh words, without giving anyone the opportunity to redeem themselves.' Magda Barascu agrees. She moved from a young journalism career in the UK to work at Hotnews.ro, a news, features and blogs website set up by former financial journalists in 1999. 'One blogger, who's a bit of a character, dubbed us 'fakenews' and would screen us for spelling mistakes,' she explains. She guesses it was so the blogger could gain users from the brand. 'Lately he's cleaned up his act though, and allows more comments on his blog.'
'We have no standards of journalism, no model like the BBC'
Meanwhile, Zoso is unapologetic about being branded a 'member of the securitate' (communist secret service). He is glad that blogging creates friction with some traditional media. In May 2008, Marius Tuca, chief editor of a main newspaper and popular TV host, wrote that: 'Romanian bloggers are nothing but earthworms that have come to the surface without having anything to say, in a common masturbation.' 'They are getting their asses kicked in the blogosphere,' finishes Zoso. 'They mentioned their own blogs a lot in the media and failed. Tuca and his friends came and tried to conquer.' In the name of independence then, despite what the press indexes say, the bloggers in Romania are here to stay.
Images: Traian Basescu official twitter page, Zoso ©valipetcu.com/about