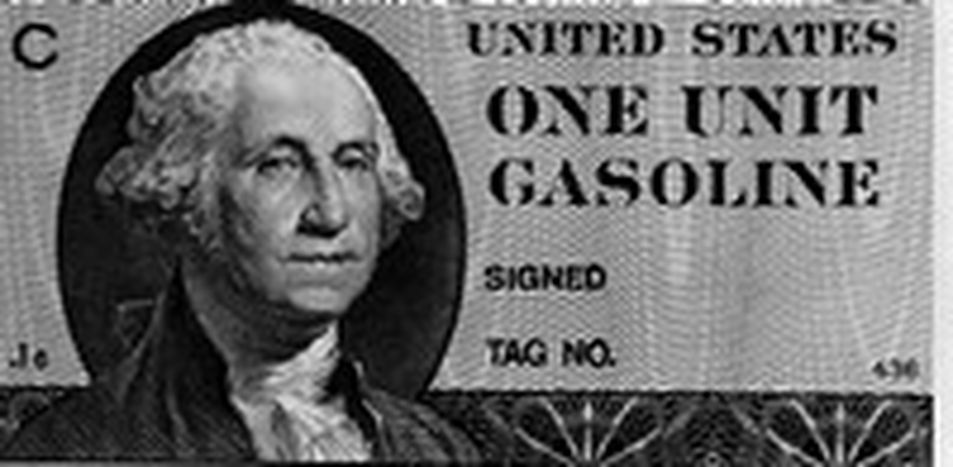 Black gold of the Caspian sea
Published on
Translation by:
julia turney
In less than five years, new bases for extracting crude oil could dominate the countries surrounding the Caspian Sea. Beneath them lies a huge reservoir of oil and gas, turning them into crucial geopolitical players.
Oil bases could rise up in ever greater numbers in the Caspian region to then branch out as far as the Mediterranean Sea. 30% of the world's oil and gas requirements lies beneath Uzbekistan, Turkmenistan, Kazakhstan, Kyrgyzstan and Tajikistan alone.
It is a great treasure trove - with only one draw back: its distance from its customers. In light of the present oil crisis, the Caspian reserves will now have a greater effect on world dynamics, re-writing the geopolitical situation of the last thirty years. It's a well-known fact that whoever controls hydrocarbon extraction and transportation from post-USSR Eurasia will have enormous power at their fingertips, just so long as some shrewd and enlightened modern leader doesn't decide to venture along the path of alternative forms of energy.
Who will control this new flow?
In the battle begun on 9/11, the United States has a clear advantage; an advantage suddenly gained after Hurricane Katrina, which has triggered a sort of turbo reaction in relations between the USA and the Middle East. On the oil front, the USA is in full control in the Caspian sea, which is just one of its many projects but still a significant and sensitive topic for Europe, above all at a strategic level.
The US-registered Albanian Macedonian Bulgarian Oil Corporation (Ambo) is currently building a vast pipeline 890 kilometres long. Beginning in Burgas it will pass through Bulgaria and Macedonia until it reaches Vlore in Albania, where the oil will be loaded onto US petrol tankers which will carry it from there to Rotterdam, and then to New York/New Jersey. Until recently, the ambitious project had run into problems due to costs and the delicate Balkan and Caucasian political situation. But now, after the recent natural disasters and as the dollar has become less competitive, there's every reason for construction of the pipeline to be speeded up.
Ambo is indirectly linked with the United States` political-military power through the Halliburton company, which the US Vice President Dick Cheney was once director of. Halliburton is already in charge, through its subsidiary Brown & Root Services, of the construction of the American military base Camp Bondsteel in Kosovo and is also a benefiting from the reconstruction projects in Iraq.
The interests that gravitate around the huge oil duct bear the names of the American petrol giants: BP-Amoco-Arco, Chevron and Texaco. Moreover, Ambo has already received 900 million dollars of investments from an American development agency, the Overseas Private Investment Corporation (Opic), from Eximbank and Credit Suisse First Boston. When the pipeline is finished it will transport an estimated 750,000 barrels of crude oil every day.
Oil for all
The strategic importance of Bulgaria and Romania (invited to join the European Union in 2007) as well as Albania and Macedonia, is very relevant. Romania and Bulgaria border the Black Sea, a potential route for the exportation of oil from the Caspian Sea to Europe. From the moment that the Bush administration decided to make the USA less dependent on oil from the Opec countries, the Russian, Caspian and Black Sea's resources have become vitally important. Because it is in these oil fields that the United States` future energy may lie.
The Caspian basin represents one of the world's largest sources of crude oil, after Saudi Arabia, Siberia and perhaps Iran. According to a report by the Unocal Corporation, one of America's leading oil companies, "total oil reserves in the Caspian area could amount to over seventy billion barrels. Some estimates even reach two hundred billion barrels. In 1995, the region produced only 870,000 barrels a day. By 2010, western companies could push production up to around 4.5 million barrels a day; an increase of more than 500% in only fifteen years." This is a serious amount, even when compared to the unrivalled oil power of Saudi Arabia, which has reserves approaching 260 billion barrels: double that of their closest competitor, Iran, which has 'only' 133 billion.
And if Chevron, America's second biggest oil company, warns us that "the era of easy petrol is over", the American oil companies are playing a close hand, for the moment making under-the-table informal agreements with Balkan universities for advanced research into new technologies for extraction and transportation in those countries.
Translated from L'oro nero del Caspio ridisegna le geopolitiche