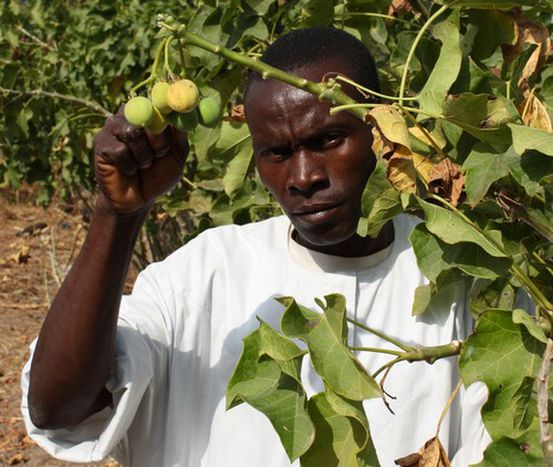 Biofuels: how green is the green gold rush in Senegal?
Published on
Europe's Sustainable Energy Week takes place in Brussels from 9 to 13 February, with biofuel at the centre of the debates. Is it possible for Europe to go green without causing famine in western Africa? Feature
The vegetable oil Jatropha was originally native to central America. Today, it is cultivated in many African and Asian countries. Its oil is used to produce fuel. Private European real estate developers have now set their sights on this 'green gold' because Europe does not have enough land to satisfy its biofuel needs, and fulfil its new objective: by 2020, 20% of the total energy consumption of the 27 countries should be made up of sustainable energy. 
Africa is becoming the playing field for a rush of European real estate developers seeking many thousands of hectares of land. Some leaders have been convinced that for their non-oil producing states (for which the Pan-African Non-Petroleum Producers Association aka PANPP was established in 2006), this is an historic opportunity to ensure massive incomes. One such leader is the president of the republic of Senegal, Abdoulaye Wade, after becoming fascinated by Brazil's transformation into the world's principal producer and exporter of biofuel.
Jatropha cannot be eaten, but rice can
Dierry Cissé is in initial discussions with local authorities on behalf of the Norwegian company Agro-Africa, which hopes to develop the production of agro fuel in the Velingara zone in the south of Senegal, 700 kilometres from Dakar. 'We have asked rural communities if they can grow more than 200,000 hectares (about 10% of the arable land of the country) of the crop. We hope to begin production to deliver to our first clients at the beginning of 2010,' explains the young man.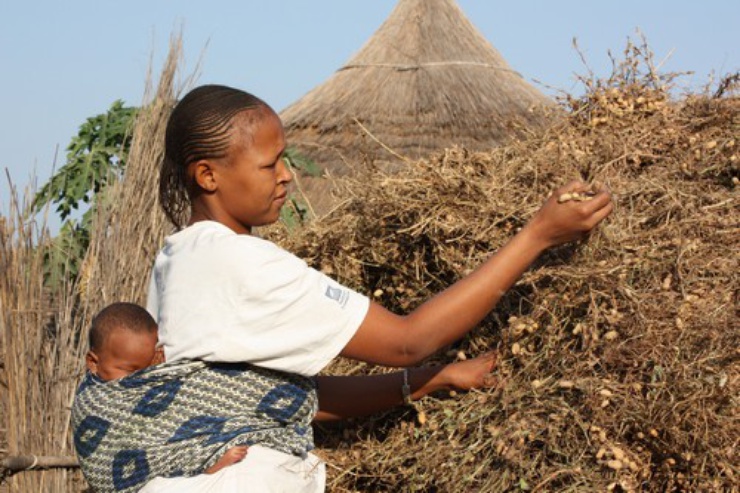 The government chose this very fertile region to rebuild rice channels as a means to combat the serious food crisis in Senegal, where more than half of the population lives below the poverty line. According to Demba Balde, 'Agrofuels will improve our lives and make things easier.' The small producer permitted the plantation of Jetropha in his village, Goundaga. 'I have seven children and at the moment I am producing peanuts, soy and corn. But I hope that selling my Jetropha grain will make life easier for us.'
Divisions among the farmers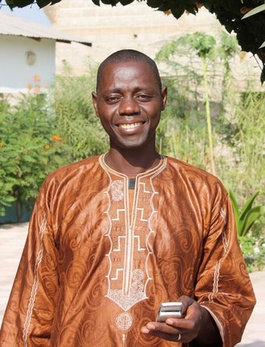 His optimism is not shared. 'What is happening is very frightening. Communities here are so desperate that they are ready to accept anything without knowing the ins and outs of the development of agrofuels in the zone,' says Mousa Mballo, a journalist and correspondent for the Senegalese radio station Walf Grand-Place. 'I clearly refused all the initial propositions that I received for starting to grow Jatropha because I do not want us to become farm workers at the mercy of a few companies,' states Abdou Tall, a member of the federation of producers of the Anambé, the river which irrigates the valley and makes the land fertile. 'I prefer to continue to increase my production of rice and corn. Imagine what would happen if the world demand falls and the price of agro fuels collapses, after we have concentrated all our efforts on it: our situation would be even worse than now and there would be famine. We can't eat Jatropha, but we can eat rice.'
Reassuring official words
Faced with these fears, the Senegalese authorities have attempted to be reassuring. 'We are doing everything we can to make sure that the projects that are developed do not affect the food supply of the Senegalese people,' assures Sana Faty, who is responsible for biofuels at Senegal's environment ministry. 'The president has been very clear and wants production to be oriented to local needs above all.'
The choices we make now will have a huge impact on our generation and the generations to come
In Velingara, the official message has not been easy to communicate. 'It is clear that, given the size of the land surfaces required by the private developers coming from Europe and elsewhere, the objective is mass production for export,' explains Konate, who supervises cooperatives of banana producers in the Tamcacouda region and is carrying out a study with the NGO Action Aid to evaluate precisely the impact of agro fuel production on food safety in Senegal. 'I was very surprised by this rush, by the surface areas required and the lack of information given to small producers.' The young producer concludes, 'It is crucial to develop a way of informing the communities rapidly, because the choices we make now will have a huge impact on our generation and the generations to come.'
Translated from Biocarburant : ruée sur l'Or vert au Sénégal