BIG JOB! Cafébabel is hiring a new executive director
Published on
Following the departure of our co-founder and director, Babel International, which publishes the multilingual participatory magazine cafébabel, is looking for a new leader capable of overseeing the development of its financial structure and upholding its commitment to European journalism.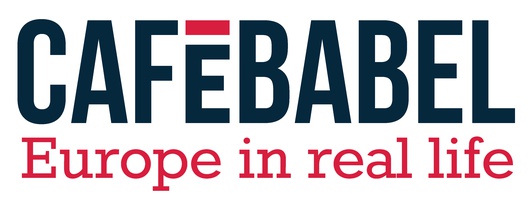 Cafébabel
Created in 2001 by a group of inspired Erasmus students, cafébabel is the first participatory European magazine, published by Babel International. With articles published in 6 languages (French, English, German, Italian, Spanish and Polish), it relies on a unique network of around 1,500 volunteers - including writers, translators, videomakers and photographers - from across Europe, overseen by an editorial team of 10 professionals working in Paris. Our editorial ethos is 'Europe in real life', and cafébabel offers readers a look at the world of current affairs, society, culture and politics through the eyes of the Erasmus generation. 
Vacancy: Executive director
General duties
Following the guidance of Babel International's administrative board, the executive director will be charged with
Taking charge of the association's strategy of economic diversification, in order to develop the potential of our network of young, European volunteer journalists and professionals, in compliance with Babel International's non-profit model  
Seeking greater funding from European and national institutions for the implementation of Babel International's projects to increase our impact across Europe  
Supporting change within an organisation dedicated to its strong European and journalistic values and founded on a unique network of volunteer contributors and young professionals across Europe
The executive director leads cafébabel's permanent editorial team (of around 10 people) and oversees its day-to-day operations, as well as an annual budget of around 400,000 euros. He/she is responsible for the funding and management of the organisation, and the management of its activities and operations.
The director reports to the association's board, specifically to its president, with whom he/she will work in close collaboration. When it comes to implementation of strategy, he/she will rely on the expertise of the senior journalists who manage the editorial team, and will work closely with the finance and communications officers as well as the resident webmaster/graphic designer.
Specific duties
1. To conceive and implement an economic strategy for cafébabel
In collaboration with the association's board and under the direction of the president:
Diversification of resources: develop a sales pitch for the creation of editorial content and communications services targeting clients in social enterprises
Consolidation of grants: respond to calls for projects / write applications for funding from European and national institutions to finance our events and editorial and digital projects
2. Managing cafébabel's editorial team (10 people)
In collaboration with the managing editor:
Management: establish general goals for the team, oversee the development of editorial projects and maintain deadlines
Human resources management: recruiting and managing staff, writing up employment contracts, conducting annual performance reviews
3. Managing cafébabel's administration and finances
In collaboration with our development officer:
Financial management: preparing provisional budgets, monitoring cash flow, ordering payments, balancing the books of the association with an accounting firm  
Project oversight: managing the development and reporting of editorial projects, events and operations within the team
4. Managing communications and web development
Web development: developing and improving the cafébabel website (in collaboration with the in-house webmaster as well as outside web developers)
Communications: developing communications projects both online and offline to increase cafébabel's visibility (in collaboration with the communications director)
5. Public relations and partnerships
Relations with partners: maintaining relationships with financial partners as well as developing new partnerships  
Representation: representing cafébabel in the wider community of European affairs, European journalism and non-for-profit NGOs alongside the president of the board.
Your profile
You will have at least 3 years of experience managing a team of at least 3 people and managing a budget of at least 150,000 euros.
You will come from a background of political/economical science or business school, preferably with some specialisation in NGO management
You will have substantial experience with the economic and administrative management of small associations or businesses.
You will have the necessary leadership skills to manage a team of young Europeans
You will share the European and journalistic values of cafébabel
You should be fluent in both French and English - any other languages are a bonus
Ideally you should also have:
Experience on European projects
Experience working with volunteers
Good working knowledge of online media and social media
Good knowledge of European public affairs
Conditions :
Full-time contract working from Paris (226 Rue Saint Denis, 75002 Paris)
The opportunity to travel in Europe (around 5 times per year)
Annual gross salary of between 28,000 and 33,000 euros (according to experience) plus benefits - restaurant vouchers, reimbursement of up to 50% of insurance fees and transport costs
Availability from December 2016
How to apply
Please send your application (CV, covering letter and references) as soon as possible and before midnight on 6 November 2016. All applications should be addressed to Alexander-Damiano Ricci (president) and Alexander Heully (executive director) and sent to job@cafebabel.com, with 'DG' in the subject line. 
Translated from BIG JOB ! Cafébabel recherche son nouveau directeur exécutif