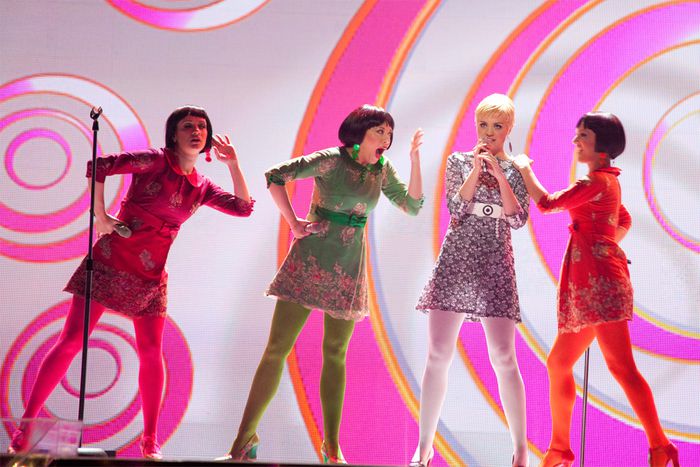 Best and worst of Eurovision 2011
Published on
It's a year of astonishing comebacks, pleas to stop climate change and, most intriguing of all, France's entry singing entirely in a language other than French. The famed song contest is held between 10 - 14 May in Duesseldorf, Germany. We've put ourselves through the best of Europe out of the 43 participants - especially for you
2011's offering seems a little lacklustre. It's a sort of Eurovision on a budget judging by the rehearsals I've seen so far. No big camp numbers to speak of, and a lot of slow, soft songs. And several countries who have been fielding excellent entries over the past several contests – notably Ukraine, Greece and Turkey – have fielded quite bad entries this year. All European countries are participating except the Czech Republic and Montenegro (excluding microstates).
UK-Ireland
In the early 2000s the format was modernised and updated, particularly to accommodate all of the new entrants that were coming in from the former soviet bloc. The lifting of the old requirement that each country has to sing in their national language (which was thought to give Ireland, Malta and the UK an unfair advantage) has meant most songs are now in English and are more accessible to the broad European public. The public support for Jedward, as they came to be dubbed by the British press, seemed to be driven by Simon Cowell's clear distaste for them. The identical twins are horrible dancers and singers, but their hammy gimmick act won the hearts of the British public. The song is catchy but they need to polish their moves.
The country that made Jedward famous may be looking at their best chance to win the contest in a decade, fielding Blue, a boyband from the early 2000's. This may just be irrational name recognition early in the game, sort of like those early US presidential polls that favour people like Donald Trump and Fred Thompson to win the primaries. I couldn't sit through the whole song, which is a bookie favourite. If they win I'm going to take a bath with my toaster.
Best of 2011: Scandinavia and central Europe
Sweden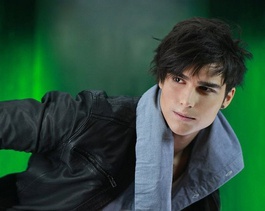 The country which perhaps takes Eurovision more seriously than anyone. Sweden's national finals, Melodifestival, were won by Eric Saade. Popular is an uptempo pop song with slick dance moves and some gimmicky stage theatrics that always goes down well with the audience.
Norway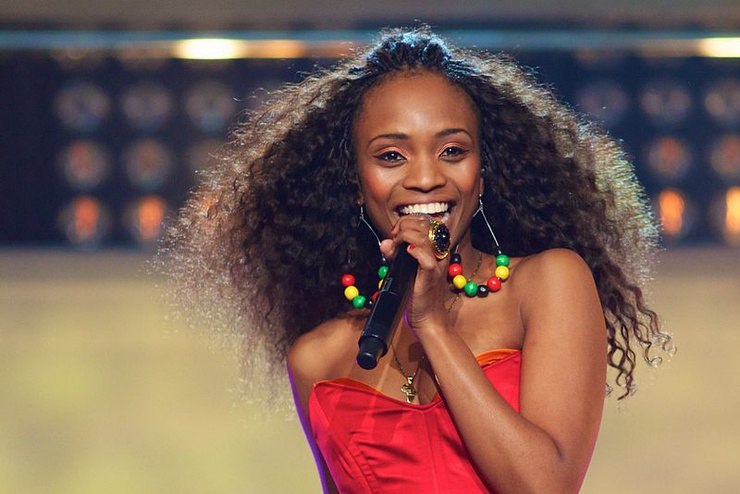 A bookie favourite for Stella Mwangi. An odd entry with a Norwegian-Kenyan singer who sings part of the song, which has an American hip-hop flavour, in Swahili.
Denmark
A Friend in London's song New Tomorrow is very catchy. The Britpop genre was a recipe for success for Lena last year (maybe he should also try to do her bizarre cockney accent). Sounds like something you could hear on the radio, and he's got a great look.
Hungary
Kati Wolf is a bookie favourite. She's got a nice voice. But why is she singing to a water bottle?
Germany
Germany has chosen a song that will guarantee that they won't have to host the expensive contest two years in a row. They've just had Lena, who won in 2010 with Satellite, do another song. The song shows off her unique voice better and shows she's grown up a bit. Not a top five though.
Worst of 2011: our cup runneth over
Italy
Italy participate for the first time since withdrawing in 1997 after 'poor ratings'. Other theories involve political machinations by prime minister Silvio Berlusconi. The fourteen year hiatus means few remember what Eurovision was. A colossally boring jazz number from Raphael Gualazzi, the best newcomer at this year's Sanremo festival, a domestic Italian singing competition.
France
Forgettable operatic song by Amaury Vassili except for the one interesting fact that it is in Corsican. I doubt it will kick off the same controversy that Sebastian Tellier's 2008 entry did. The fact that Tellier's song was even partly in English caused such a scandal in France that it was actually brought up on the floor of the French parliament! But since Corsican is a constituent part of France, they can't complain without being politically incorrect.
Spain
Automatically makes it to the final as one of the big four (now big five) who pay for the contest. An incomprehensibly bad song by Lucia Perez which sounds dated; the video looks like it was shot two decades ago.
Estonia
Bizarre. A girl (Getter Jaani) sings on a mini recreation of New York City singing about Rockefeller Street (that definitely doesn't exist).
Finland
Looks like a carbon copy of Belgium's 2010 entry from Tom Dice. The song content is incredibly sappy, even by Eurovision standards: guy with guitar (Paradise Oskar) sings about little boy on mission to stop climate change.
Israel
Unnecessary comeback of Dana International, the first transsexual to win Eurovision in 1998. She's had a relatively successful pop career and hasn't strayed far from the contest that brought her fame. Her voice is not what it used to be and Ding Dong is difficult to watch; five backup singers drown out her croaking vocals.
Greece
Embarrassing rap by Loucas Yiorkas followed by a screeching melody sung by a very uncomfortable-looking man. Disappointing; Greece usually fields very good entries.
Ukraine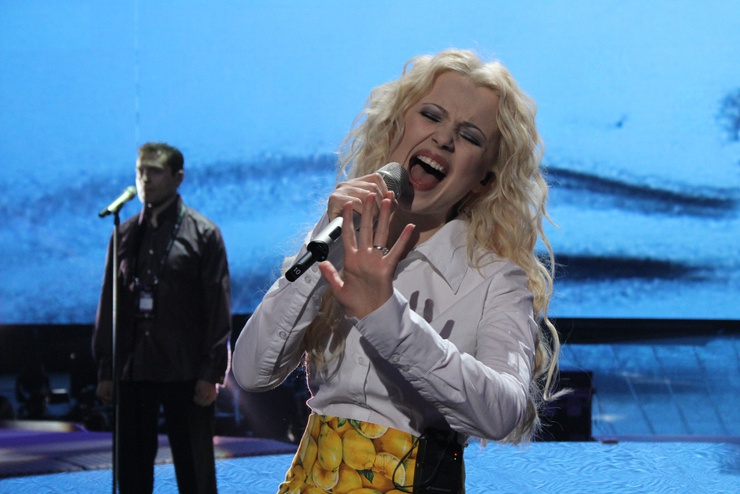 For the past four years Ukraine have consistently been my favourite Eurovision nation, starting with the whirling drag queen Verka Serduchka who came in second in 2007 and continuing on with Svetlana Lobodo's crowd-pleasingly camp explosion in 2009. Ani Lorak's Shady Lady and last year's ballad were also very good. The less said the better.
Images courtesy of Pieter Van Den Berghe/ eurovision official website