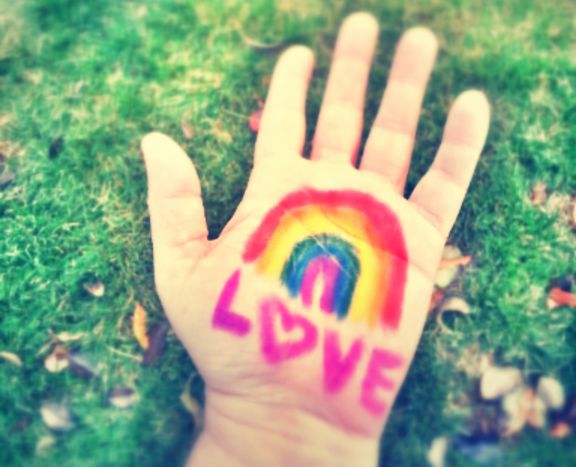 Berlin: Rainbow Families Shining Through the Clouds
Published on
Although Berlin is perceived as a hedonistic queer paradise, it's also a great place for queer parents to raise kids. Run by Europe's only openly gay mayor, it's ideal for rainbow families. But somewhat surprisingly, Germany has some of the most backwards, anti-LGBTI laws in Western Europe. Cafébabel looks at how Berlin's queer families deal with Germany's curiously conservative government.
At the annual Lesbian and Gay Street Festival, the roads are flooded with bodies of all shapes and sizes, twisting, turning, twerking, glistening with spilt beer in the summer sun. Families of mums and mums, dads and dads and mums and dads wander around eating hot dogs or carrying their kids on their shoulders. Techno pounds cheerfully. Some of the crowd are squeezed into elaborate leather contraptions. There are tents set up in support of rights and awareness for every imaginable alternative sexuality. Almost all of the main German political parties are present, campaigning for equal rights to be enshrined in law. One guy rolls around like Harry Houdini, trying to wriggle free from a medieval torture mechanism. But he's still smiling. Everyone's smiling. Even Angela Merkel is smiling, gazing down from a poster at the merriment.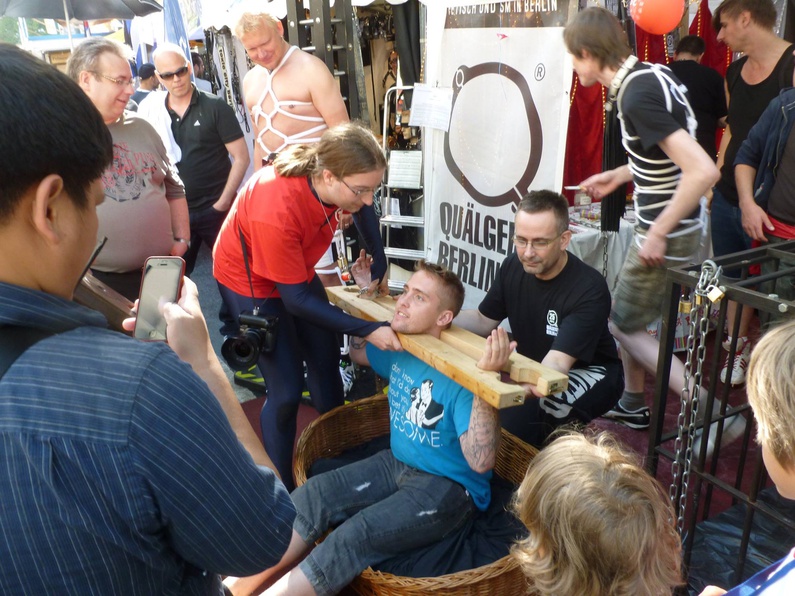 It seems Germany is at the pinnacle of LGBTI (Lesbian, Gay, Bisexual, Transgender, Intersex) equality, but this scene is misleading. Whilst Berlin society continues its relentless march towards sexual equality, German politicians are digging their heels in and ensuring LGBTI rights in Germany remain amongst the most backwards in Western Europe. And it's all thanks to the smiling lady.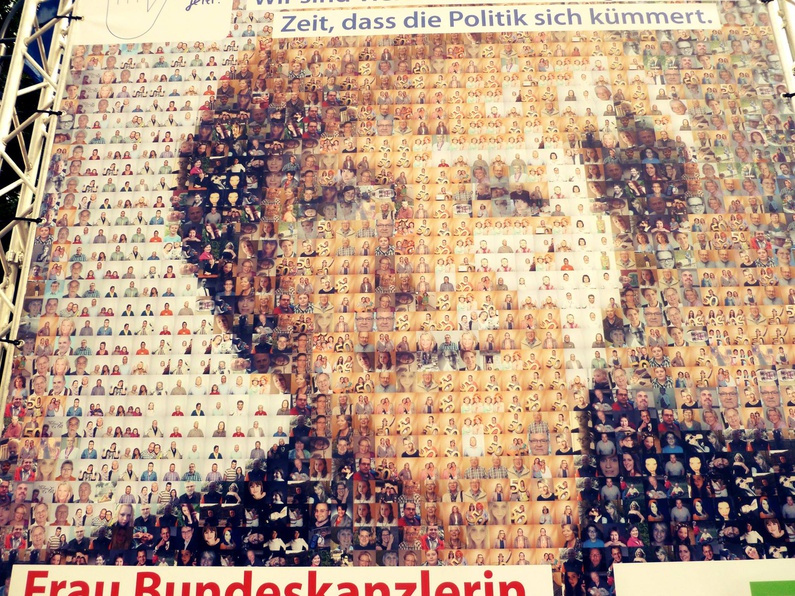 Gay partnerships are worse than the euro crisis
Although 75% of Germans support gay marriage, it is currently not even on the political cards. Merkel's ruling Christian Democratic Union (CDU) stands firmly in the way of any progress, and only passes legislation in favour of equality when obliged to by constitutional court rulings dismissing current laws as unconstitutional. Deputy party chairman Katharina Reiche caused outrage when she attacked civil partnerships: "Our future lies in the hands of the family, not in same-sex civil unions…Next to the euro crisis, demographic change is the biggest threat to our prosperity." Gay and lesbian couples are also denied the right to joint adoption and assisted reproduction such as sperm banks and surrogate mothers. I meet some of Berlin's 'rainbow families' to see how such a liberal society handles such conservative laws, and how it is raising a child in a non-traditional family in a distinctly non-traditional city.
I visit the Regenbogenfamilienzentrum (Rainbow family centre — Ed.) near Südkreuz station — Germany's first rainbow family centre. When I arrive, children are scurrying around, shaking toys and laughing excitedly as mothers watch on. The walls are plastered in bright murals. The remains of what was once a cake are strewn across a table. I meet Constanze Koerner who set up the centre ten years ago. According to Constanze, cities like Cologne and Berlin are islands of liberalism, but other parts of Germany are still dominated by the country's "very conservative history of family building, of marriage".
"You are not a family"
However, by refusing to recognise rainbow families as real families, the law sets a precedent which permeates even the liberal society of Berlin. Last summer, a swimming pool was refusing to sell family tickets to same sex parents, saying "you are not a family, you are two women." The centre provides a network so parents can meet other same-sex parents, share their stories and feel that they're not actually so different. Their children play together and see they're not the only ones with two mummies or two daddies. They go on walks around the city; showing society they exist is important because awareness leads to acceptance.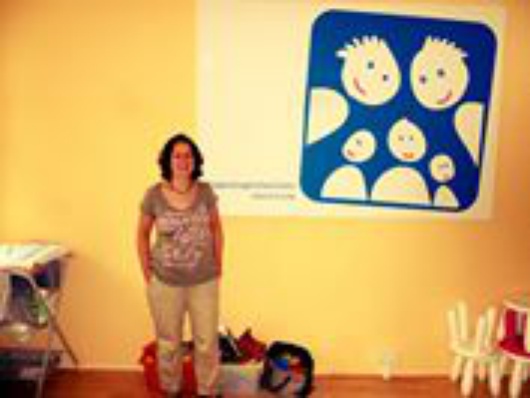 But although Berlin society increasingly embraces alternative families, what angers Constanze is the two-facedness of politicians: "I talk to politicians and speak to people outside our rainbow family world. They come and drink Prosecco and all these things with us, but if they have to decide on a good law for us, it's 'No.' And I hate this." Thinking about the law and the intransigence of the CDU infuriates her, "I wished for a child and I cut the umbilical cord and we live together. I don't sleep at night and I do everything like the birth mother and you want to tell me that I'm not right?!"
Three parents
Late one evening, I visit Sadie Lune, a sex-worker and artist who lives in Berlin. A year ago she gave birth to her first daughter, who has three parents; Sadie, Kate - a woman, and Kay - a transgender man. As I chat to Sadie, her daughter empties the contents of my bag, gurgling cheerfully. A legal system structured around the two parent nuclear family does not legally recognise the other two parents, and this creates a certain sense of insecurity for Sadie: "If there was a medical issue, who would have the right to see her or handle things? She has two people who act as her parents who aren't legally or biologically connected to her…you never know when there's a law prohibiting you, it could come up and bite you in the arse at any moment."
But the problems created by German laws are balanced by the comforts of Berlin society. Today Sadie's been shooting "a funny porn movie" at a wagonplatz (a queer squat where the squatters live in wagons — Ed.). When the director cast her, Sadie told him she'd need childcare. He arranged for one of the squatters, who also has a child, to look after Sadie's baby. "I find that really special," she says, "you can find queer, punk, really alternative-living people who's family life is not excluded from their spectrum of experiences...here so many different types of people have kids and almost any identity or way of life is not mutually exclusive to having a family so long as your lifestyle has some interest in health and capacity for love."
I pledge allegiance to the flag
Constanze proudly tells me that Family Minister Manuela Schwesig will be raising the rainbow flag above the Family Ministry for the first time ever. She says it's a historic day for rainbow families in Germany, an important symbol of progress and change. I arrive at the ministry to find the building surrounded by an excited crowd. Mums hold hands and kids scamper around, happily waving paper rainbow flags. Everybody from the ministry spills out into the street, swelling the crowd and blocking the traffic. They look on proudly as their boss, Family Minister Manuela Schwesig, tells the crowd that it does not matter whether there are two mums, two dads or a mum and a dad; all that matters is that the child is loved.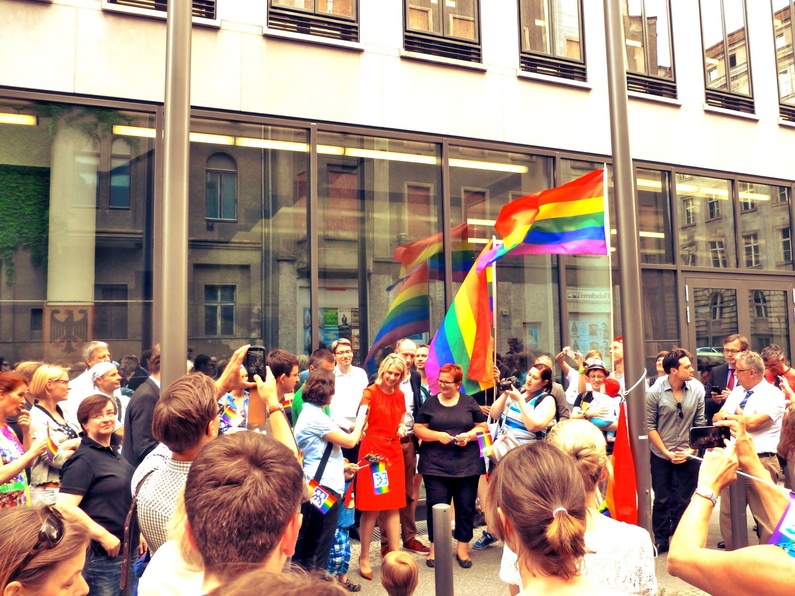 Then she tugs on a rope and laughs in delight as a rainbow flag shoots to the top of a flagpole where it flutters cheerily beside the blue flag of the European Union and the red, black and yellow flag of the German Federal State. Fast forward a week: Schwesig's action has been condemned by the CDU and rainbow flags have been banned from government ministries. German society and the German government are straining at opposite ends of the rope of equality. Although the government may enjoy sporadic victories here and there, like this banning of flags, over time, society always tugs harder.
THIS AR­TI­CLE IS PART OF A SPE­CIAL SE­RIES DE­VOTED TO BERLIN. IT'S PART OF EU-TOPIA: TIME TO VOTE, A PRO­JECT RUN BY CAFÉBABEL IN PART­NER­SHIP WITH THE HIP­POCRÈNE FOUN­DA­TION, THE EU­RO­PEAN COM­MIS­SION, THE MIN­ISTRY OF FOR­EIGN AF­FAIRS AND THE EVENS FOUN­DA­TION.