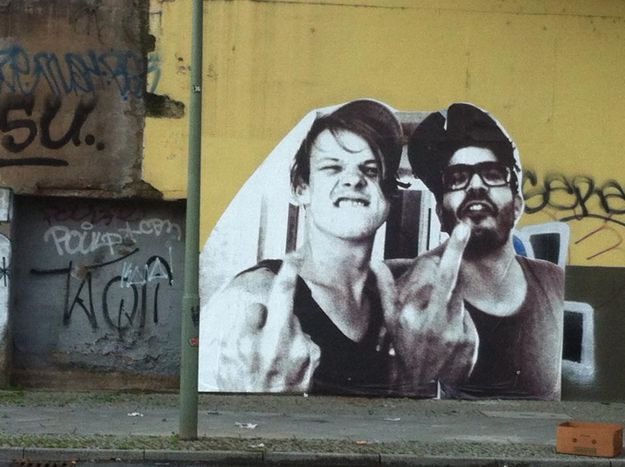 Berlin Jukebox: Flo Pirke
Published on
Translation by:
Danny S.
Berlin is full of techno musicians — who can even keep up with them all? Luckily cafébabel knows where the best of them perform. Like Flo Pirke, for example, who after a long experimental period has found his way, body and soul, into every facet of electronic music. Tune in!
Who says that techno only has to be electronic? Some basic knowledge of acoustic instruments surely couldn't hurt. That's how Flo Pirke began his studies in the municipal college of music, just like other producers of electronic music. First keyboard, then drums and before he knew it, he was playing in a cover band that chimed their music through the bars in the neighbourhoods surrounding Madgeburg. Later he found his way into a Berlin techno club and learned over the years, and to his own astonishment, to love its foreign-sounding, electrifying music. As a DJ, Flo Pirke spent a long time playing tracks of other producers, but now he prefers to make his own music. This summer, you are most likely to encounter him behind the turn tables at the Chalet, the Tresor or the Club der Republik. 
Flo Pirke, Far Away (2014).
Cafébabel: Do you remember the first time you heard techno?
Flo Pirke: I had my first contact with electronic music in 2005 when my friends convinced me to go to the Tresor in Berlin. At that time I wasn't enthralled by the music; for me it was way too intense and monotonous. I was, however, really absorbed by the atmosphere and the freedom in the club. However, it was to be the last techno party I went to for a long time. But the next year I went to the Loveparade — I was lucky because it was the last Loveparade in Berlin!
CB: What do you like about electronic music?
FP: I especially like tracks with a simple 4/4 tempo that have a powerful kick and a heavy bass that force you to dance. And that then make you sway across the dancefloor with groovy cymbals, percussions and marvelous electronic sounds in millions of different variations. Ideally, it produces the feeling that you're perpetually becoming more immersed in the music. After all, there isn't ever an end to a DJ live set; one piece goes seemlessly over into the next. It's a very unique musical phenomenon to experience. 
CB: For you, how do Berlin and techno music mesh?
FP: Techno has existed here for more than 20 years. The genre has constantly been developing in new directions. I don't know of a single city where you can vibe your way through this scene as freely and independently of time as you can here. The opportunities are enormous and available seven days of the week. Of course there have also been negative developments in recent years; there has been a lot of talk about clubs closing down, club tourism, the deteriorating quality of music, large police detachments at open-air concerts...All in all, however, I'm really happy here and don't see myself leaving anytime soon!
Flo Pirke, Relax My Ass (2014).
More by Flo Pirke can be found on Soundcloud: https://soundcloud.com/flopirke.
CAFÉBABEL BER­LIN has turned on the jukebox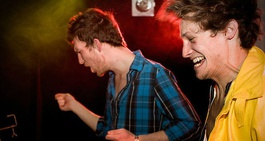 Fed up with the eternal sunshine of top 10 hits, radio loops and Spotify playlists? From April 2014 onwards, we will introduce you to young musicians, DJs and live acts from Berlin who still have the musical power to surprise you. Check out the Juke­box! More tracks and playlists con Face­book and Twit­ter. 
Translated from Berlin Jukebox: Flo Pirke