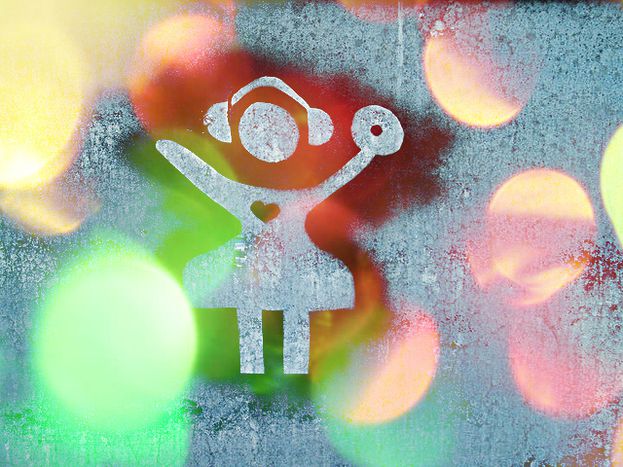 Berlin Jukebox: female bands
Published on
Translation by:
Danny S.
They're not just known for their looks, and they don't sing average songs. But rather they produce stylish music and intelligent lyrics that aren't voice of content and lacking quality: Female Berlin musicians. Time for an audio sample!
Vivian van der Spree depicts episodes from metropolises, Berlin being her source. With her jazzy pop music, she throws an ironic glimpse on daily life in Berlin. Vivian van der Spree, Zurück in Berlin (2013).
Sookee also takes a look at life in the big city, but scrutinizes power structures and sexism through her lyrics. For her, every person is a human, all of whom are simply strange. Sookee, Menschen sind komisch (2014).
Justine Electra constantly changes her style, sometimes mixing things into her music that don't at first seem to go together. But those who think her music isn't any good should be put in their place. Justine Electra, Great Skate Date (2013). 
Whether with gender roles, interpersonal relationships, societal conventions or emotions, Laing's lyrics and music almost conduct field studies and social studies. They address all types of men in the metropolitan wilderness. Through this Quartett, you'll take an excursion into the urban nightlife - poppy, minimalistic electronic music of the highest grade. Laing, Safari (2014). 
Steffi has already made herself a name in the techno scene. She's a resident DJ in the Berghain and producer for Ostgut Ton. It's no wonder that Steffi reaches intense late night highs with her song Piem. Her second studio album will be release in November. Steffi, Piem (2011). 
SchmitzKatze, by contrast, firest emerged in the German electro scene in 2010. But ever since then she's been creating competiton for her male counterparts – above all in Berlin. Schmitzkatze, Berliner Summer Rave (2013). 
Her tracks lie between minimal, techno and even house, and were up until now something more suited for clubs. But now Dinky has proven her variability; in her newest album she focusses rather on voice and melodies. For those who'd prefer to dance to her music, there are some excellent remixes. Dinky, Faling Angel (2013).
Cafébabel Berlin has turned on the jukebox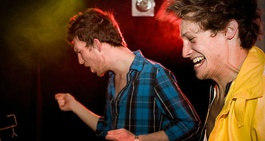 Fed up with the eternal sunshine of top 10 hits, radio loops and Spotify playlists? From April 2014 onwards, we will introduce you to young musicians, DJs and live acts from Berlin who still have the musical power to surprise you. Check out the juke­box! More tracks and playlists on Face­book and Twit­ter.
Translated from Berlin Jukebox: Frauenbande