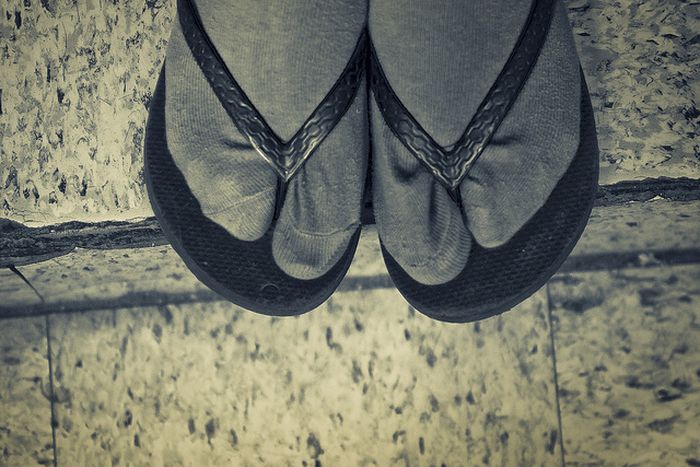 Berlin Indulges: Summer of Fauxpas Fashion
Published on
Translation by:
Danny S.
Berlin's Fashion Week is where numerous designers and crazy new trends emerge. But how fashionable is the German capital during the summer? A style critique. 
As soon as the sun shines and the temperatures rise, the number of fashion fauxpas increases exponentially. Most of the time, any kind of dress code is simply ignored. In short, Berlin strips down, more often than not putting on clothes on parts of the body where they shouldn't be worn.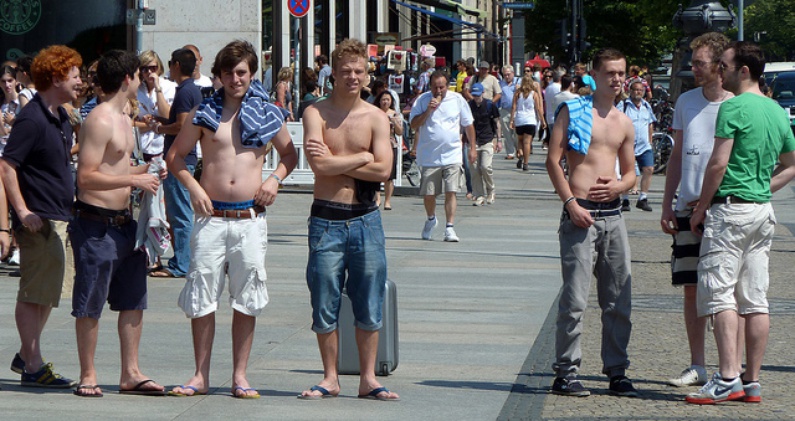 Be it Birkenstocks or dainty heels, socks and sandals are a popular combination in Berlin during the summer. This applies to women as well as men. This phenomenon might have been more understandable back when closed shoes hadn't been invented yet, but numerous variants of open footwear have existed for a long time. However, since the beginning of the 20th century, sandals have been considered 'light summer footwear' and that's the way it should stay. But honestly, what is the point of wearing shoes meant to expose your feet to the open air when you cover your feet in socks? If you don't like to get cold feet, or if your feet aren't well-groomed, you should stick to closed shoes.
Leather shoes and sweaty feet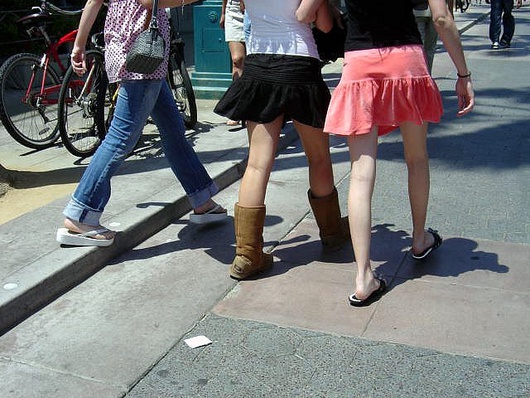 But of course, you shouldn't overdo it. Boots might be practical for colder seasons or for specific professions, but when temperatures rise above 25 degrees Celsius, and if you don't work for the fire department, they should stay in the closet. Many women, however, wear boots during the summer months in a city that is otherwise known for its interesting fashion trends. It is no wonder then that almost all their other clothes fall away while boots are often combined with short shorts or miniskirts. As of recent, even guys have been wearing less clothing. What more recently was seen almost exclusively in newspapers, public swimming pools or construction sites has become the norm: the naked male torso. Whether athletically built or not doesn't matter, male Berliners are increasingly bare up there. And that in any place or context. It remains doubtful if they really cool down that way. Does anyone really have to prove one's manhood with such pornographic self-portrayals? Or is it meant to be a fashion statement?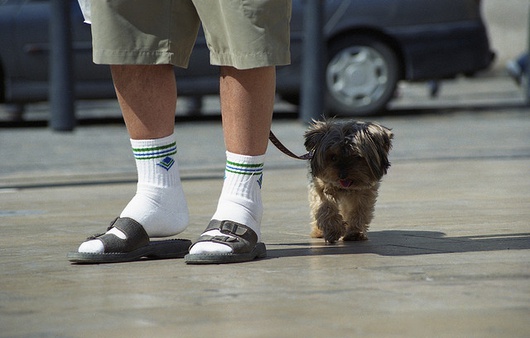 Masculine gestures of this kind aren't particularly original nor do they have anything to do with style let alone masculinity. There are numerous further examples of this. Tastefully mastered fashion culture is an entirely different matter. Luckily, not all Berliners lack a sense of fashion and, after all, this is just an expression of a given time period. But regardless of what's currently trending, you should only ever wear what matches your own personality as well as the season. People who follow a trend have a lot to offer, but they surely don't have style. We, however, wish for one thing: More courage to develop new styles. 
Summer in Berlin: snapshots of a hot city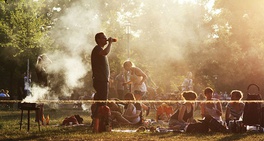 Hurrah, hurrah, the summer has come! Even if the parks in Berlin have been transformed into recreational zones since June, the month of August remains the highlight of the hot season. In the coming weeks, Cafébabel will gather the best summer impressions. For more information, find us on Facebook and Twitter. 
Translated from Berlin sündigt: Sommer der Modefauxpas