Berlin film festival 2011: Spanish documentary 'Listening to Judge Garzon'
Published on
It's one for the Catalans in this 87-minute documentary, shot as a single interview with the high-profile Spanish judge in Madrid on 18 December 2010. 13 February 2011 marks thirty years of a distinguished career for the failed socialist politician from Jaen in southern Spain.
But for each of those decades there's a lawsuit up against one-time human rights hero Baltasar Garzon, who in the spring of 2010 was accused of 'prevarication' and overreaching his powers as a judge.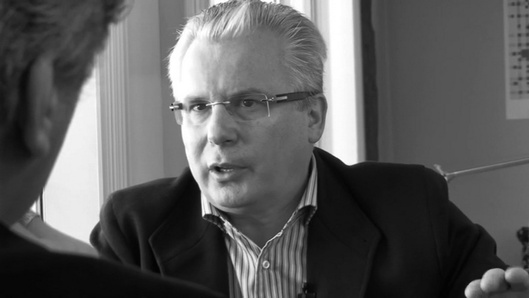 Prepare yourself for a ninety minute quasi-monologue, cut from a six-hour conversation with the writer Manuel Rivas and Garzon, about how a judge should think and what he should do at a crime scene. In Escuchando al Juez Garzón we hear his general beliefs in fighting terrorism globally and the funny anecdote of how it actually was when he issued a 1998 international arrest warrant in London for Chile's former president Augusto Pinochet, for the unaccounted murders of Spanish citizens. The documentary is an opportunity to see a human being talking about the 'painful' legal attack he is under for his investigation into former Spanish dictator Franco's regime under the topic of historical memory in 2008. This is a man who even tried to go after Silvio Berlusconi via the European courts, though we don't talk about it in the film, which would have been good considering the Italian premier's own upcoming April trial for extremely bad behaviour.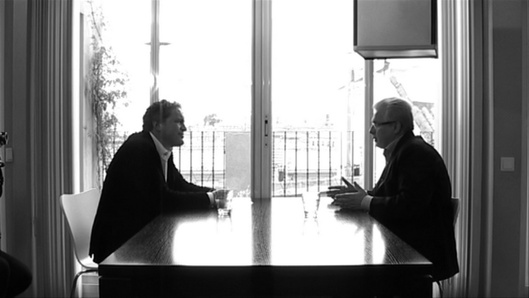 The film is great for a pan-European audience - Garzon pays tribute to the murdered Italian judges of time past and highlights how he has worked with the UK. It's also an insight into Spanish society and culture through a legal system which can promote a discipline of 'you can put your hand in the till, but don't get caught', and the extreme right wing influence of the country's politicians.
Cinematically speaking there's nothing to expect, as the Barcelona-born director and 2009 Berlin film festival jury member keeps her distance and hovers mainly around a naturally lit table where Garzon speaks. Some say it's wise to do so, as depicting a reviled figure such as Garzon right now could make or break a career. Isabel Coixet probably knows that, and the questions put to Garzon are quite consensual and emotive, such as where his family is mentioned. A film to be enjoyed for its human depiction of an institutional person, one of Europe's most famous of latter decades.
Garzon's trial is expected for summer 2011.

More abut Baltasar Garzon on cafebabel.com