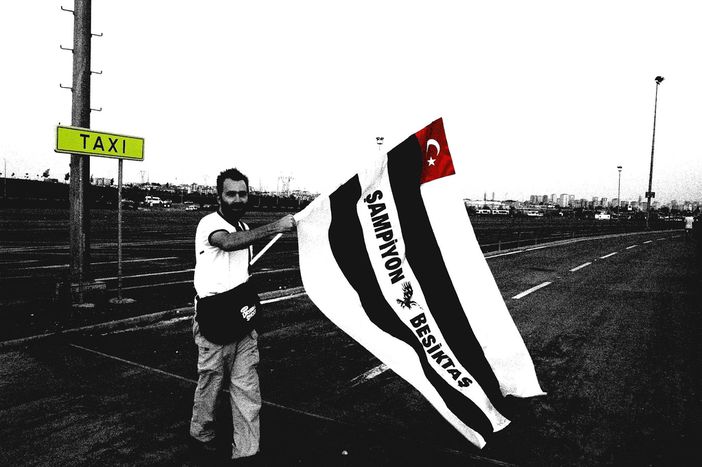 Being a Beşiktaş football supporter in Istanbul
Published on
There are three big football teams in Istanbul: the aristocratic Galatasaray, the Asian Fenerbahçe and the self-proclaimed 'people's team ('halk takim'), Beşiktaş. The fans of the latter are known to be politically active. The Beşiktaşli, as they are called, stand up for social progress and football integrity
The Beşiktaş galaxy is a joyous combustion of ideological references. Its members are as less bothered about the patronage of Ataturk (founder of the modern secular republic of Turkey and alleged fan of the team) as much as they are about Che Guevara. The members of Çarşı – the emblematic Beşiktaş fan club – complete an improbable identity kit with the red logo of 'A', inspired by the word anarchist. Everyone simply accepts this 'visual incoherence'. After all, we're here to have fun, are we not?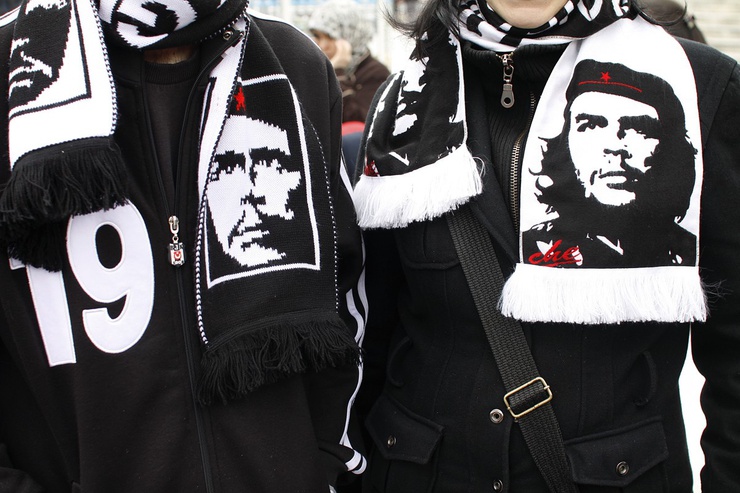 Çarşı: independent football supporters
Essentially, yes. Except that at Beşiktaş, the sports fanaticism is 'politicised'. The progressive ideology that the club's supporters channel is something like a UFO in a sporting universe essentially dominated by hate discourses. Final scores aside, a common pride seems to cement the Beşiktaşli community, of expressing their sometimes marginal opinions which are little debated in Turkish society. Fans are into everything, from the extremely anecdotal (the massacre of seal babies, the rise in gas prices), to the intensely polemic (supporting nobel prize-winning writer Orhan Pamuk on his positions about the Armenian genocide). Beşiktaşli are against racism and are pro-environment and pro-social justice, essentially denouncing all of the drifts in society and supporting the preservation of integrity in their favourite sport. Çarşı is a name which pops up again and again as part of the instigators of this all-encompassing activism.
This independent group of fans was founded in 1992 and has become emblematic. Çarşı literally means 'bazaar' or 'market'. Locally, it's a reference to the commercial neighbourhood where the club was born, on the European side of the Bosphorus. Traditionally it's the Çarşı who take the stand at the Fiyapı İnönü stadium. Çarşı was born after the coup d'état of 1980, when Turkish society was undergoing an extremely vivid polarisation of left and right, and when citizen expression was muzzled; political parties and trade unions were banned). By defending the ethic of being 'the socially responsible supporter' and taking part in protests, have Çarşı members transformed the stands into platforms for social and political revindication? Tanıl Bora, a political scientist and journalist who has published various studies on Turkish football, says it would be 'misleading to consider Carsi as a kind of ersatz of politics. Politicised citizens, a fraction of the youth or popular culture appropriates these slogans and word plays as a sort of 'common good. But it is an error to think that Çarşı has a 'hegemonic' influence on the public sphere.' In fact, even if Çarşı has become synonymous with this spirit of protest, its rhetoric doesn't ever lack a certain sense of humour. Çarşı is against everything! is a cult slogan of the group, applicable to everything outside the world of football too. It's a cry which perfectly resumes the iconoclastic culture of its members.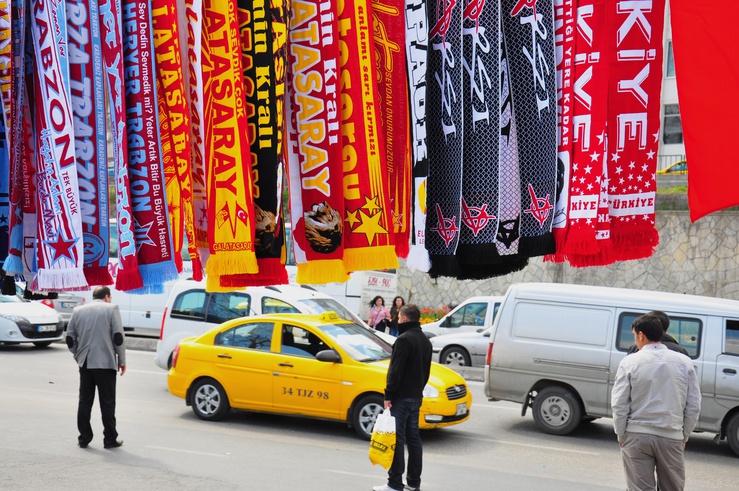 Armenian on top
It's impossible to really understand the role of this formidable machine of slogans without being part of them. 'There are no leaders at the heart of Çarşı, only supporters,' explains Alen Markaryan, the main representative of the group who highlights this absence of hierachy. 'We don't focus on political or religious differences of opinion.' The man who has been animating the fans in the stands for so long and toying with an incredible media notoriety is Armenian, no less! Alen Markaryan admits that his name has contributed to his celebrity, 'because people were always trying to figure out how a Turkish Armenian could access the amigo (leader of supporters) position in a muslim country.' Seeing how the rows of the stadium plunge into silence or explode in a second under his leadership, we can't doubt his popularity amongst Beşiktaş fans. We can also better understand how sports fanaticism and the collective support of a group allowed this particular set of fans to overcome tensions of national identity.
'Biz seni sevinmek için sevmedik' – 'We don't love you (in order) to be happy'. This phrase is a perfect description of the link uniting Beşiktaş fans with their team. Love for the team is not conditioned by victory; supporters love their team for what it is, not for its victories. Of course, like others they will support their idols even if they lose. Yet for some, this unconditional love is at half-mast because of the economic liberalisation of Turkish society and the commodification of football which has ensued. 'Industrial football' is characterised by unreal transfers, a wild waltz of managers who are scapegoats for unsuccessful seasons and a constant increase in ticket prices, all of which sap the original values of the club such as modesty, work, sacrifice and solidarity.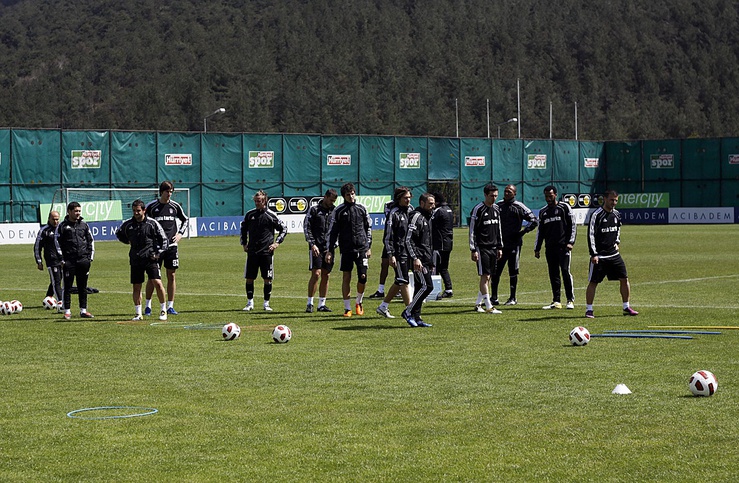 That's why a marginal crowd of disappointed fans diverted their attention to a smaller team, Karabükspor, from an industrial town called Karabük in a region east of the Black Sea. They are financed by a trade union, and so have little resources, but good management which has helped the club be promoted back to the Süperlig, the Turkish professional league. This act perpetuates the rebellious attitude revindicated in the name of the Beşiktaşli. To paraphrase the Çarşı adage, we could almost conclude that the Beşiktaşli are against everything, even Beşiktaş itself.
Many thanks to Özcan and Bülent Kilic from the official cafebabel.com team in Istanbul, and Dilek, Aliçan and Inan. Thanks also to Burcak Fakıoglu for her translations
This article is part of cafebabel.com's 2010-2011 feature focus on the Balkans - read more about the project Orient Express Reporter
Images: main (cc) ayhang/ Flickr; scarves and taxis © Tania Gisselbrecht; scarves Che and Beşiktaş training ©Nemanja Knežević
Translated from Beşiktaş : le football engagé version turque