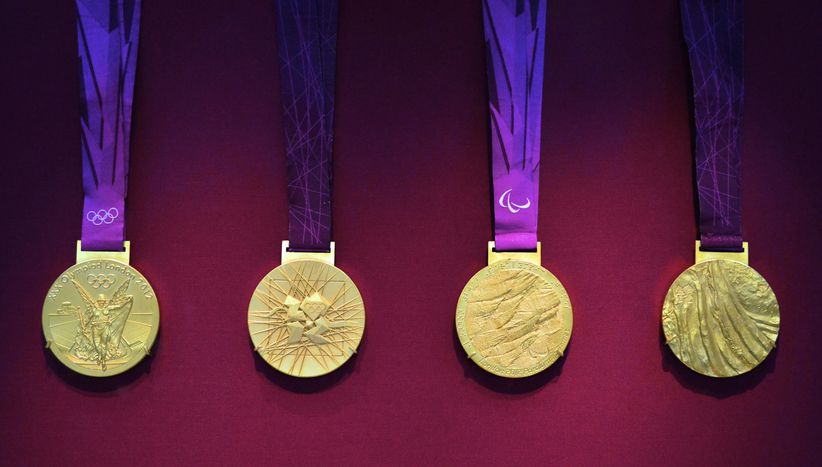 Behind the Numbers: 325 medals for Team Europe
Published on
If all the EU countries had entered the 2016 Summer Olympics in Rio as one team, they would have won the whole event.
EU countries have collectively won 325 medals in Brazil – 106 golds, 109 silvers and 110 bronzes.
Have you ever wondered what's the real value of the Olympic medals if we only consider the ores used in their production? Totalsportek.com claims that a gold medal is worth $600. Funnily, its main components are silver (92.5%) and copper (6.16%), while gold only makes up for 1% of it. A silver medal is worth $325 and a bronze one only $3.
The situation looks different when it comes to financial prizes given to medallists in their home countries – the victory can be rewarded quite freely. Singapore is most generous, gold medallists receive $757,000 there. Malaysia makes the success tangible by praising the winners with an extra gold bar worth about $600,000. At the same time Great Britain, which won 67 medals this year (including 27 golds) doesn't award any financial prizes to its Olympians. Does it mean that after the Games the British athletes are left with nothing but poverty, involuntary visits to Poundland and long queues at the Jobcenter?
To the contrary!The sponsors are already waiting with their wallets open. Just take a look at Paula Radcliffe, who claimed records for Great Britain in the women's marathons in 2003. She made £600,000 just for advertising Nike and she was also the face of such brands as Quakers, Vittel, Flora, Norwich Union and Cadbury's.
2012 NIKE | Paula Radcliffe | How will you #makeitcount?
---
This article is part of our Behind the Numbers series, illustrating newsworthy stats with artistic design and a brief analysis.
Translated from Liczby mówią: 233 medale dla ekipy Europa