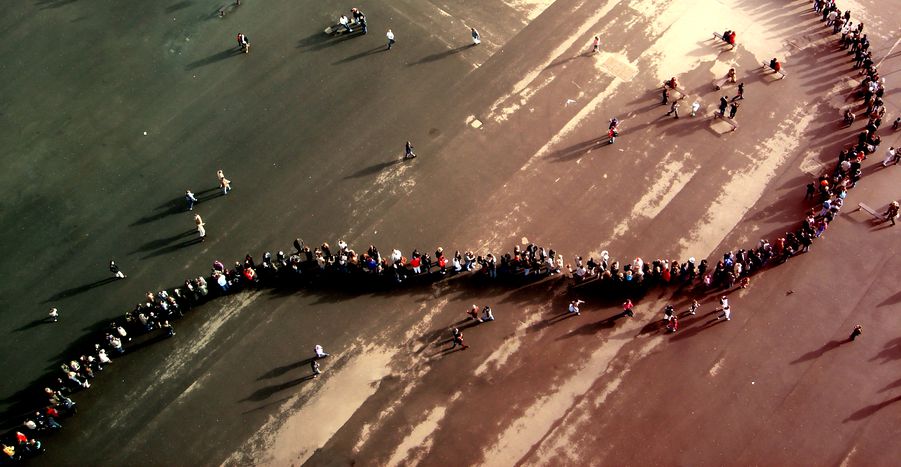 Behind the numbers: 2730 Italian EU internship applications
Published on
Every year, thousands of would-be interns apply for a position in the European institutions, even if this means living in an EU bubble. New data from politico.eu shows that the majority of these applicants come from Southern Europe. What's causing this trend?
According to statistics published by politico.eu on October 5, it's the Southern States who are the most represented in applications for EU internships. This year their were applications from 2730 Italians and 2301 Spaniards. So what is causing this massive level of applications from the Italian youth? We decides to ask a few friends down on the Italian peninsula.
Michele (28), hails from the vicinity of Milan, though he now lives in Paris: "An internship in one of the European Institutions is for university graduates the easiest way for sure to get out of Italy. Many of them have no idea what they want to do, but they know for sure that they want to leave the country." Valentina, who is Italian but now lives in Brussels, also believes that many of these people have hopes of finding regular work abroad. 
Tullio (26), who lives in Palermo, is of the opinion that: "The source of this phenomenon is the very high unemployment rate amongst young people in Italy. You need to also consider the fact that the situation for young people is becoming increasingly difficult in this country. Young Italians also feel like the selection process for the European Institutions is more based on meritocracy. The rules for the selection of candidates feel more transparent and less based on elitism, than their Italian equivalents."
---
This article is part of our Behind the Numbers series, illustrating newsworthy stats with artistic design and a brief analysis.
Translated from Liczby, które mówią: 2 730 włoskich kandydatów na staże w instytucjach europejskich