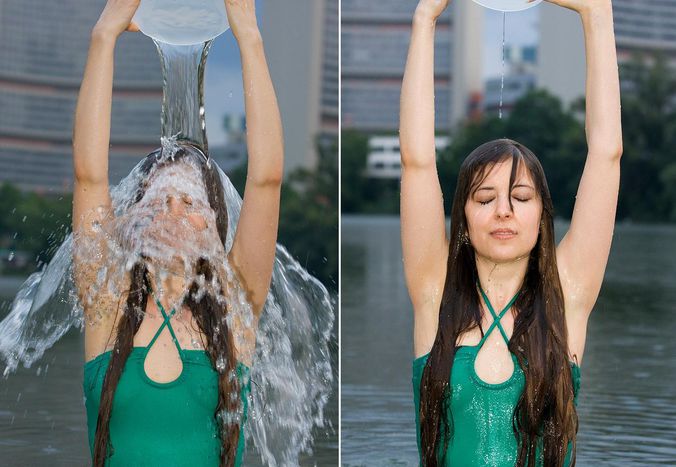 Baptism, the ultimate career move in Germany
Published on
Translation by:
Mr Zee
In Germany the christian church and its institutions are important players in the social work system. To get jobs in organisations like Caritas you don't just need to have the right qualifications; you also need to be in the right church. Lara R. spent a year working in youth services for 'Diakonisches Werk'.
She swallowed her principles, took the plunge and got herself baptised so that she'd have more chance of getting a job
cafebabel.com: Lara, when did you decide to get baptised?
Lara R: When I'd finished my social work training I realised that 80% of the jobs I was interested in had a 'denominational clause'. Usually the job adverts make it clear that you have to be a member of the church before you apply. They even asked me if I was one, during my interview with 'Diakonie'. That's when I decided to become a christian, on paper at least.
cafebabel.com: Which church did you opt for?
L.R: It didn't really matter much to me. What did was to get the whole thing over and done with as quickly as possible. It can take a whole year to become a catholic because you have to go through a course of instruction. With the protestants all you need is a month and to speak to the minister a couple of times. All told it took me two and a half hours.
cafebabel.com: And how was it, being baptised?
L.R: I had to do a bit of swatting up on the apostolic creed three-quarters of an hour before the service. I didn't breathe a word of it to my parents, but a few friends came with me to the church. It didn't feel quite right, standing there in front of the congregation, making baptismal vows I didn't really mean. It felt more like I was pulling the wool over their eyes…which was the case. After, one of the parishioners came up to me and said: 'We all welcome you into god's church!'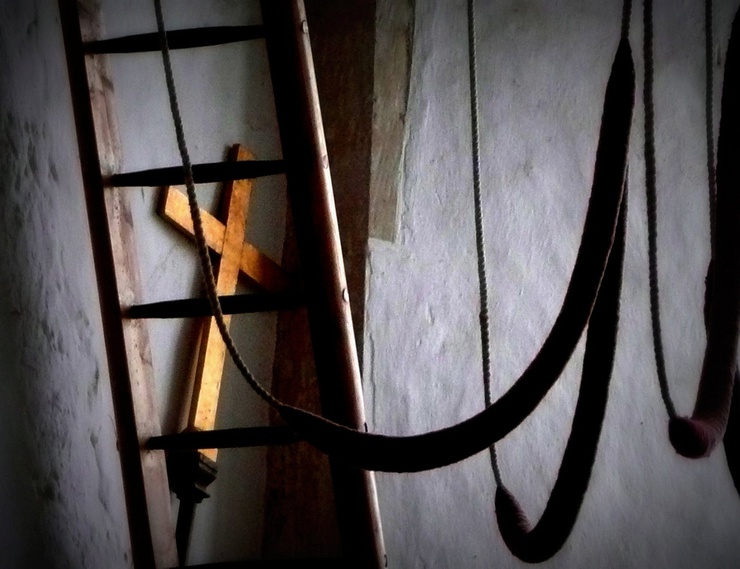 cafebabel.com: Any regrets……?
L.R: I definitely don't feel bad towards the protestant church itself. But I suppose I do towards the parishioners and the pastor. They were all so kind and welcoming. When I look back I wish I had come clean with the pastor. I was afraid she wouldn't accept me into the church and that I'd lose my job. Later on I heard from a friend that she had done the same and then come clean about it. But it all worked out alright anyway.
cafebabel.com: When you think about it, Caritas and Diakonie are church organisations. Isn't it ok for them to make sure the people that work for them are from the 'right' church?
L.R: I suppose it depends on the job. If you want to be deacon or a priest then I can see why you should be 'in the club'. But I don't see the point for people working in a church-run hospital or a home for the elderly. At the end of the day the patients aren't all catholic or whatever. There are probably loads of Turkish muslims or atheists there too. If they're a mixed bunch then surely the carers should be too. And just because you were christened as a child, doesn't mean you're still a believer when you're older….
cafebabel.com: So, did you gain anything from your baptism?
L.R: Just the job. Since then I've been working for a private social care provider and I am seriously considering leaving the church. I have to pay church taxes, which can be expensive. If I want to look for a job in the church again, re-joining is easy. Usually all you have to do is apply by letter and then give them a quick phone call.
Background information: Church organisations like Diakonie or the catholic equivalent Caritas are important players in Germany's social work system. Amongst other things they run nurseries, drug counselling centres and hospitals which are open to everyone. Because they fulfil some important functions on behalf of the state, churches receive generous state grants from the public purse. They also enjoy certain exemptions to industrial legislation. These exemptions even apply when these special rules restrict the religious freedoms of the individual worker. The church is allowed to make certain demands, depending on the job. For example in catholic organisations, normally only catholics can perform certain management roles. There are also some 'rules of thumb'. Staff belonging to a different christian denomination or non-christian religion can only be employed if they give an undertaking to do their work according to the relevant church ethos. If you've left the church or are an atheist, you haven't much chance of being taken on at all.
Images: main and in-text (cc)Wet and Messy Fotography; in-text (cc) Esther Simpson estherase/ all via flickr
Translated from Taufe als Karriereleiter: "Herzlich willkommen bei uns und bei Gott!"