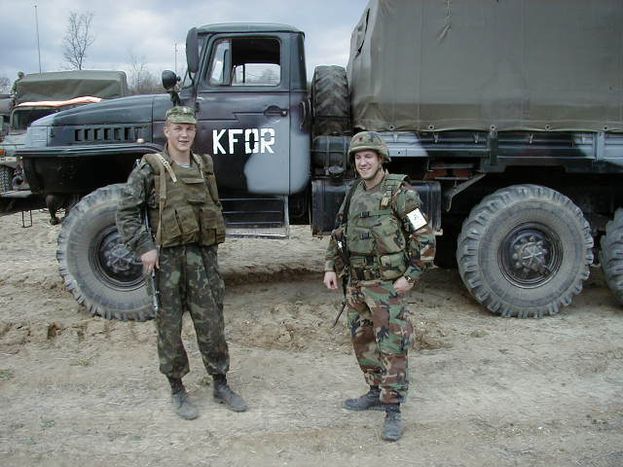 Baby soldiers and peacekeeping in Kosovo: why choose the army?
Published on
Tomi, a lively and remarkably blond 24-year-old Finn, speaks candidly about the six months he spent in Kosovo as a volunteer in the NATO-UN peacekeeping campaign. Along with 105 other young compatriots, among them four girls, he was deployed to the Balkans to serve for the UN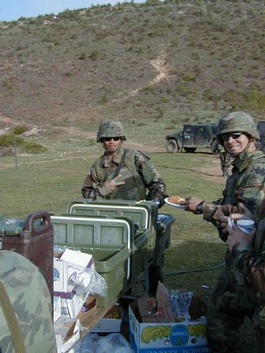 Ever since a number of European countries started letting their young men off obligatory military service, the European military forces have become more and more professional. In Europe, military service is still compulsory in the Scandinavian countries and in Estonia, Germany, Austria, Switzerland, Greece, Cyprus, Turkey as well as Moldavia, Belarus and Russia. Sweden, Serbia, Albania and Ukraine are looking to abolish it in the near future. 'Once we've finished our military service, we're often left asking ourselves: now what? The immediate answers that come to mind are putting into practice the skills that you've learned, or going abroad. Both are much easier to do when you're young,' remarks Tomi. 'You don't have a family or a job that you'd have to leave, and it's also much easier to be adaptable and reintegrate yourself into your old life once you return home.' So what were Tomi's motives in joining the mission? 'When I decided to go to Kosovo, I had no idea what I wanted to study, wanted to do with my life: I wanted to do something useful, practical. Some people also do it for the money though; the pay is pretty good.'
Going to war like Rambo: the adolescents in arms
In England, although the rate of recruitment is by no means falling (around 20, 000 people join the armed forces per year), the number of people who desert is extremely high. The recruiters who visit schools, many of which are in deprived areas, have been accused of giving youngsters a distorted image of the 'glamour' of war. The United Kingdom is still the only nation in Europe where soldiers can be recruited from the age of sixteen. In Germany meanwhile, according to the child soldiers global report 2008, 906 minors were serving in the armed forces. In Ireland, Hungary, France and Estonia, it is still possible to recruit personnel from the age of seventeen.
The UK is still the only nation in Europe where soldiers can be recruited from the age of sixteen
'I know that in some countries, in order to encourage young people to sign up for military service, recruiters tend to present the military lifestyle as if it were something straight out of Rambo. In fact, it can actually be quite boring,' Tomi assures me. 'I wouldn't really like to find myself working with a load of seventeen-year-olds who think they're in some video game.' The Finnish detachment, however, is in fact the youngest in Kosovo: 'The average age was around 22 and 23, like me, and because of that they called us the 'baby soldiers'. The Italians, the French and the Spanish were on average a bit older and the Irish troops were mostly around 25 years old. The Swedes were of a similar age to us.'
But is this situation truly war?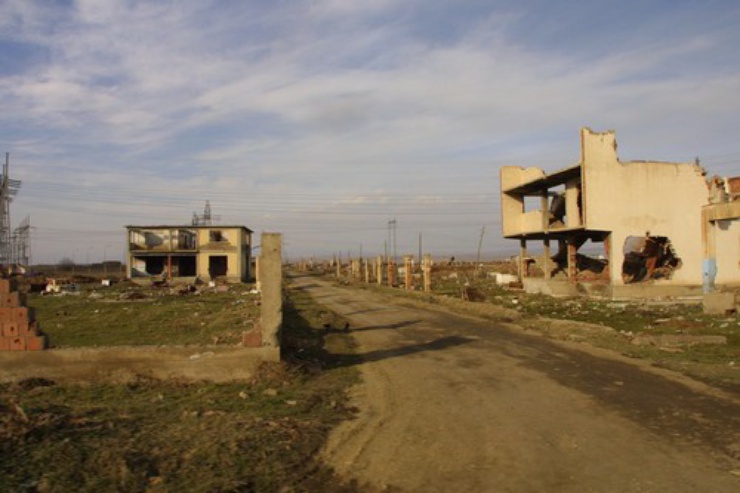 The answer comes naturally to him: is there a need to fight? The recruitment campaigns often focus upon the possibility of making a good career for oneself, and upon the humanitarian work which the forces do, claiming that the army is not necessarily all about war. 'The situation in Kosovo in the spring of 2005 was tense. By the time I arrived, however, in November, things had calmed down a lot. Our work mainly consisted of guarding and patrolling the check points. We also searched a few houses, but the more dangerous jobs were left to specialist squads. I was prepared for it all because in Finland, the subject is discussed openly by the government and practically everybody knows what goes on there in theatre. Besides, I had had two weeks' preparation before I went out there, during which we were also given four hours' worth of lessons about the situation in Kosovo. We weren't taught all that much as it happened, but we were given some handouts to read. The best way to learn about how things worked out there was in fact talking over a beer or two to someone who had already been. Living in a camp is hardly five-star luxury, and being away from home for a long time is an experience that you can't really prepare for – although you get used to it quickly enough,' he continues. 
'Quite often we'd go and visit the American camp, which was huge – it even had a Burger King'
'It's like being part of a huge family,' – albeit one which has strict rules and a rigid organisational structure. 'Once a month, we would spend a week on 'rapid response' duty, during which time, in case the need arose, the squad on the shift would have to be ready to respond within three minutes. The shifts were organised by giving us at least eight hours' sleep during the day, but on certain occasions I only slept for three hours in two days.' It wasn't all hard work, however. When Tomi talks about what his company did during their free time, it sounds almost like student life. 'Quite often we'd go and visit the American camp, which was huge – it even had a Burger King.'
Tomi is not shy about expressing his feelings about the greater experience the European nations have with regards to peacekeeping. 'We would always try and speak to the people there so that we seemed less threatening. The Americans, on the other hand, were always armed, and you could understand why that might intimidate the locals. They were always extremely courteous to us, however. Seeing people appreciating our presence there really made me feel as if we were doing something helpful for the local population.'
Translated from Peacekeepin in Kosovo: perché la scelta dell'esercito?