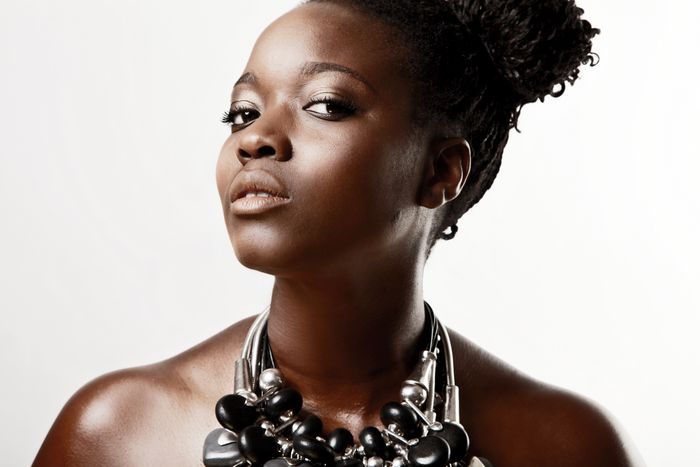 Awa Ly: 'Italians are curious to find out how I ended up in Italy'
Published on
From Paris and Dakar to Rome where the singer discovered two of her most important talents – a voice and lyrics full of energy
Awa Ly is a bit late, Italian style, stopping to say hi amidst spontaneous and melodious bursts of laughter to a friend. We take a pew inside the Ombre Rosse, a niche café under green trees in the heart of Trastevere, because it's fresher on this June afternoon. She orders an iced tea. This is one of her favourite bars, and somewhere she often sings. Today, the only sound we can hear is that of the vuvuzelas coming from a televised South African football stadium; a European team is playing an African team today in the fifa world cup. 'I'd like it if the world cup stayed in Africa,' she remarks.
Modulated
Awa Ly was born in France to Senegalese parents. The majority of her family still live in Dakar, and she chose to live in Italy. 'I came for an internship almost eleven years ago now,' she explains. She studied languages, business and community law, but ended up becoming a singer in Rome. 'I met lots of musician friends here, mostly in the jazz scene. They took me to clubs, to see concerts. One of them, Emiliano Pari, encouraged me to take part in jam sessions. 'Piano piano', bit by bit, people started to ask me to hold a concert alone, why I didn't have my own band. I hadn't really thought about it before.'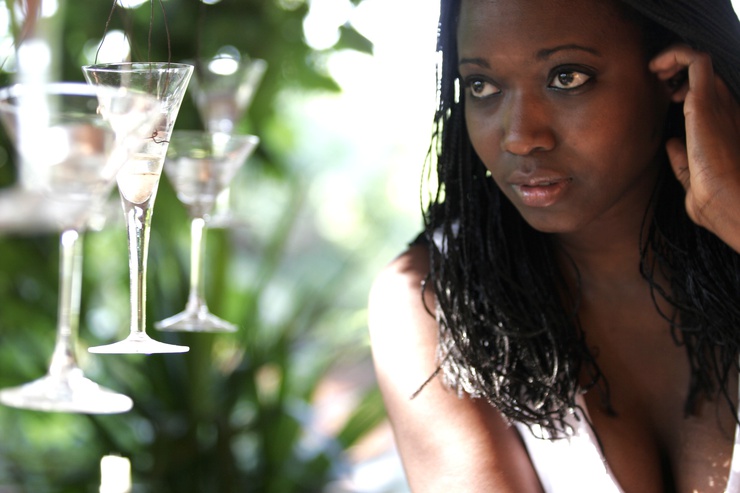 Awa Ly started to write her own lyrics and to perform in bars, with such enthusiasm that sometimes she'd forget to pick up her paycheck at the end of a night. 'I found it so improbable that I could live on my music!' she laughs. Then she met her unswerving stage partner Massimiliano Giangrande and recorded her debut album Modulated. Awa Ly speaks in French punctuated with Italian for her audience, or vice versa, but she writes and sings in English. 'It's probably because I've listened to Anglo-Saxon music since I was young, to pop, folk, jazz. English is more musical, but I'm still not satisfied enough. Maybe one day I'll write something in Wolof, why not? But for the moment it's in English, because it comes to me like that.'
Folk pop contaminated by blues and jazz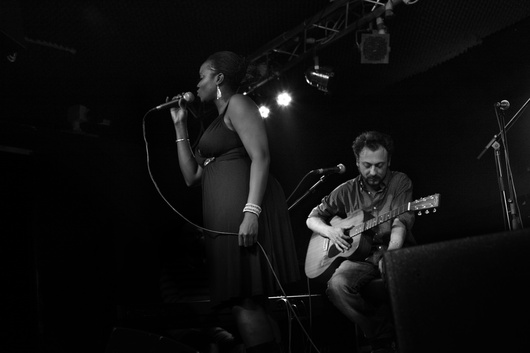 Awa Ly draws her inspiration from the great jazz names - Sarah Vaughan, Ella Fitzgerald, Nina Simone – and in being rocked by the voices and rhythms from the contemporary 'world': Susheela Raman, Rokia Traoré, Asa and Hindi Zahra. Awa Ly describes her style as 'very folk pop, with blues and jazz contaminations at the same time. Actually it's a mix of who am in real life too.' Awa Ly is a kind of extra-terrestrial in Italy, a country where anyone whose skin is a bit more coloured than others is often branded a 'non-EU' member. But over the last ten years Awa Ly has never felt like she has been treated differently. 'Racism comes from ignorance but personally I always found that the Italians were very curious to find out how I ended up in Italy. They're especially surprised when I tell them that I was born in France and that I moved to Rome!'
Awa Ly had her artistic birth in Italy. 'Music is very commercial here. If they're not playing you on the big radio stations it's harder to be known. The difference is going underground. Performing live in little bars and small clubs is what spreads the word.' In truth, it doesn't seem to bother her much. Awa Ly not only performs all over Rome, but has played in Paris, Berlin and Munich. Seeing as borders don't stop her, she's even been to sing in Japan. Sometimes she'll count down into a song in Japanese, though it'll often be to the sound of her own laughter rather than the rhythm of the music.
'Music is very commercial in Italy'
Thanks to her music, Awa Ly found herself a film actress on cinema sets. Her most recent role was in La Nostra Vita by Daniele Luchetti, the only Italian film which made it into selection at the Cannes film festival in 2010. She looks back on an 'interesting' experience, but hasn't let it get to her head; 'I wasn't born an actress, I have to work at it.' We've passed the time sharing anecdotes, the ice has melted in our glasses and the football match ended long ago. 'My priority remains music, though I dream of doing many things,' Awa Ly confesses, right at the end. 'I want to just continue working in my field and above all to share my music, and simply live.'
Images: main ©Fabiola Torres; Awa Ly in-text one ©Shirin Amini; live at concert ©Luca Innocenzi
Translated from Awa Ly : Modulations pop'n folk d'ici et d'ailleurs