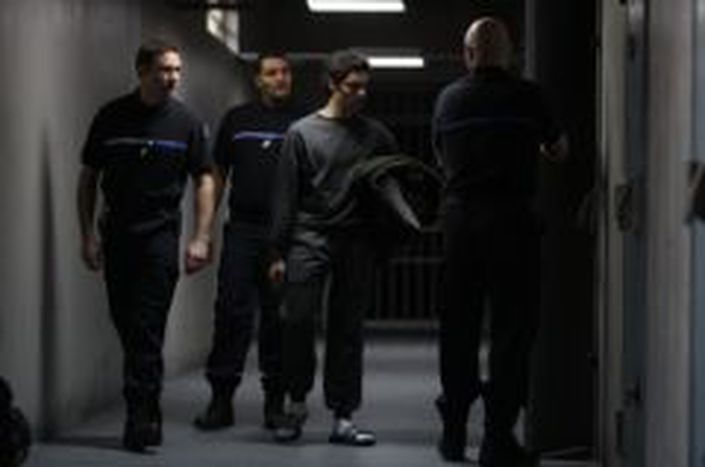 Audiard's "Prophet" delivers first Cannes frenzy
Published on
Seeing a carotid being cut with a razor blade at 8h30 in the morning is a rather painful breakfast. The two and a half hours that follow this scene are not easier to digest, but French director Jacques Audiard has brought to Cannes a mafia masterpiece which is thrilling and beautiful at the same time.
50 Francs, a cigarette and some old sneakers - that's all what 19 year old Malik takes into prison where he will spend the next 6 years of his life. "You should leave this place being a bit more intelligent then you were before", recons an inmate on Malik's arrival, because the adolescent can neither read nor write. Malik takes this advice, but kills his cellmate anyway. He is obliged to by the Corsican gang that controls the prison.  
Job accomplished, Malik gains little by little the confidence of Cesar, the most influential prisoner and boss of the gang. Yet he will never be one of them, even though he secretly learns their language and successfully finishes all orders. For the Corsicans Malik El Djebena is an Arab and for the Arabs he is a Corsican. So instead of choosing a camp he develops his own alliances and soon controls the prison's drug traffic.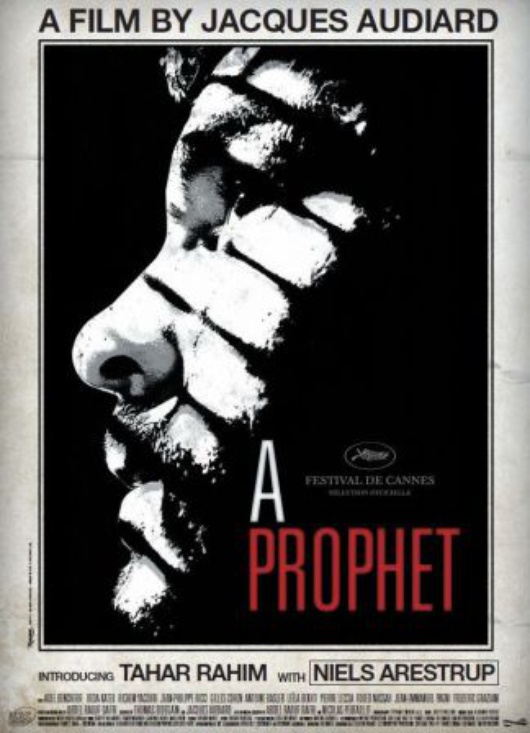 Audiard groups Maliks evolution into several chapters, as life is composed of various circles: after initiation comes learning, after business comes pleasure, and fame is followed by dilemma. The prison is Audiard's metaphor of society, or let's say the part of society which is dysfunctional in all cultures. A rude Darwinism marks his film which is recalling his previous feature "The beat that my heart skipped" and which leaves no room for a female impulse other than the prostitute visiting the prisoners and the mother shown in the closing sequence.
But thanks to camera of Stephane Fontaine this film has also incredible warm and poetical moments whenever Malik is reflecting about his situation alone in his cell. That's the time when "A Prophet" evolves from a classical mafia genre film into a dreamlike tale of hope and friendship.  
The action has some resemblance to Mesrine and the screenplay comes from the same author, Abdel Raouf Dafri to be precise. But Audiard has been on this project for four years (he's rather the snake of shooting with three films in the last decade) and the films actually bear few things in common. Most surprisingly, "A Prophet" has not one known actor in the cast. This will change once the film makes it to the screens in France on August 29th. Tahar Rahim transfers in his role of Malik the fear in his eyes to the audience. During almost the entire 2h30 hours Rahim is in the scene. Always captivating, always wicked he is the revelation of the festival.    
photos: © Festival de Cannes