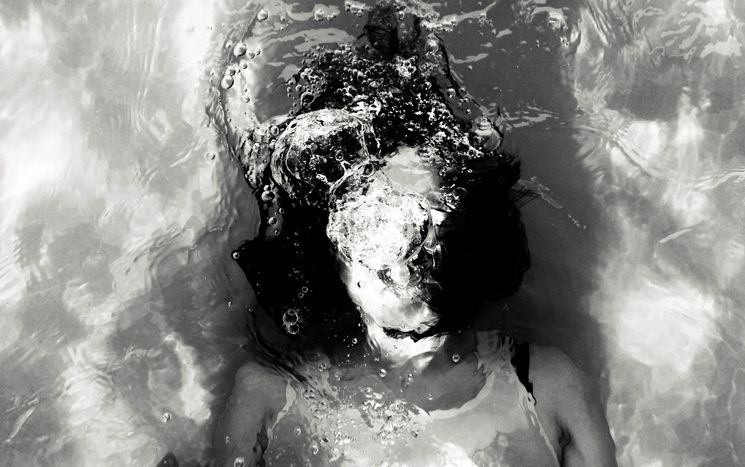 Attacks in Germany: Trying to breathe underwater
Published on
Germany experienced a terror attack, and I hardly noticed.
Somehow it should feel different. I always thought so, anyway. It should feel like Charlie Hebdo, like Paris in November 2015, like Istanbul, like Brussels, like Nice. Instead there's just a feeling of… emptiness.
Germany, it seems, has experienced an Islamist attack. A young man blew himself up near a music festival in Ansbach, in southern Germany. The Ansbach attack happened shortly after the attack near Würzburg, after the Munich attack, after the Reutlingen attack. Germany has experienced a terror attack and I almost didn't notice.
Würzburg, Munich, Reutlingen, Ansbach
Too much has happened in too short a time. Too many people have lost their lives or have been seriously injured in the last few days. I'm a journalist; I'm used to dealing with news and keeping my distance. But this is too much. I can't keep up with it. Was the axe attack in Ansbach? Did the attacker on the train have a machete? Or was that in Munich? Names whirl around my head, of places, of people. I can hardly match them up.
I knew, of course, that it could happen any time, anywhere. I live in Germany's capital, Berlin. My family are worried: "What if something happens there?" The truth is something could happen at home, in the Ruhr. Millions of people live in the Ruhr. And if it's not Berlin, and not the Ruhr, then maybe Cologne, Hamburg. Or even Würzburg, Munich, Reutlingen or Ansbach.
A rampage isn't a terrorist attack
It irritates me how quickly France's President François Hollande started speaking of "terror". I'm thankful for the German authorities and the German government taking a more cautious approach. For the German media pointing out that there's a difference between a "terrorist attack" and a "killing spree". Germany always deals firmly with matters concerning itself. Right now, I think that's great.
I always thought that if something were to happen in Germany I'd be glued to my laptop and my TV, that I'd devour the news and read every article. That I'd be shocked, stunned. Like I was for Paris, or for Brussels. Instead I force myself to read the news only once a day and to avoid Twitter. The TV stays switched off. Is that resignation or self-protection?
No more tears left to shed
I burst into tears when I heard about Nice. And I cried again when I saw a news report about the attack in Baghdad at the beginning of this month. The report showed an interview of a man who lost not only his son but several nephews in the attack. He was in depair, quietly crying to himself.
I didn't cry when Germany was attacked. I hadn't any more tears left to shed. I was just empty. As if the whole thing had nothing to do with me, with my country. There was a feeling of suffocation. As if I had to breathe underwater. My head fit to burst, my eyes burning.
Somehow, it should feel different.
Translated from Angriffe in Deutschland: Unter Wasser atmen