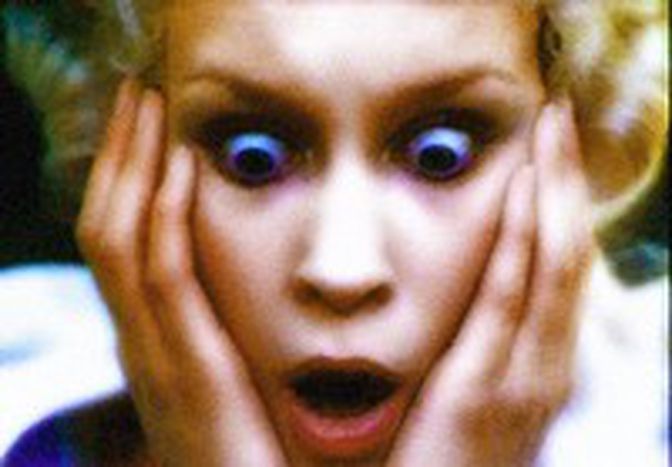 Art: from Polish porn to Belgian faeces machines
Published on
Translation by:
sarah turpin
Does art have to be beautiful? Is beauty in the eye of the beholder? Five portraits of artists who dabble along the limits of aesthetics, morality and comfort zone to constantly try and provoke society
Walerian Borowczyk: 'unhappy' Polish 'pornographer'
Film director Walerian Borowczyk (pronounced 'Bo-rov-chik'), born near Poznan in Poland, lived his weaknesses out as opposites, using his own life in his early surreal animation films. He was interested in the visual quality, feel and sound of objects. This sensual 'erotic' perception encouraged his professional experimentation with sexuality, when he moved to making live action feature films. His wife Ligia Branice starred in his best-known but scandalous films Goto, Island of Love (1968) and Blanche (1971). They diverted the award-winning director from the Surrealist spotlight into the red light; critics called him a pornographer.
'Whoever adapts an action film in this film community is a pornographer,' explained Borowczyk, who lived in France until his death in 2006, aged 82. His work thrives on in a limbo with its own rules, rituals and fetishes, in which desire functions as the motor for existence. Today, he remains an influence on directors such as the Dane Lars von Trier and Monty Python creator Terry Gilliam
Catch the Centre for Modern Art in Warsaw, who are running an exhibition of the pictures and graphics used in the Borowcyzk films until 30 March 2008
'La Bête' ('The Beast')
Santiago Sierra: Spanish passports only, please
Spanish artist Santiago Sierra, born in 1966 in Madrid,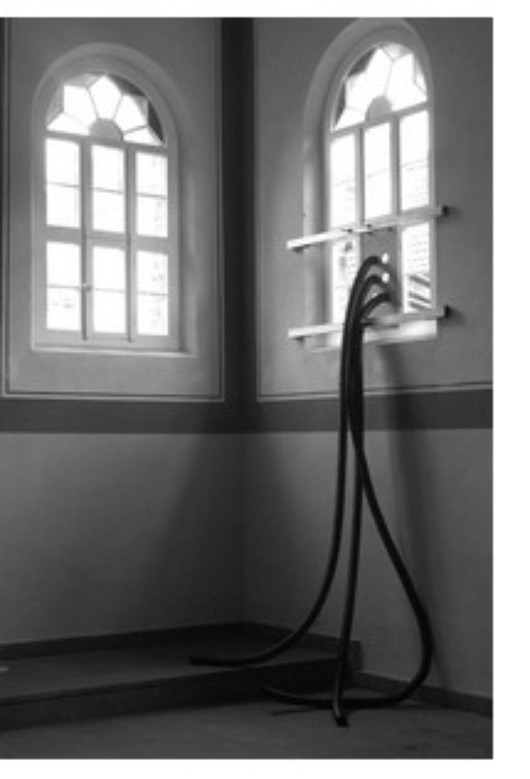 explores the taboos that exist in society without batting an eyelid. Sex, migration and the power of money: what are people capable of when they are paid? Masturbating in front of a camera, listening to anarchistic papal speeches or tattooing the backs of Brasilian prostitutes - whilst paying the latter in their preferred drug. From all this material the artist is able to make money. A demonstration on his own body.
The Mexico resident made news by denying entry to vistors without a Spanish passport at the Spanish pavilion in the 2003 Venice Biennale. He is not political. Or is he? His 2006 installation 245 aubic metres was a gas chamber made up of car exhaust fumes in an old synagogue in Pulheim, Germany. Has he 'exhausted' the theme and its portrayal in order to show his view of the 'banishment of the Holocaust'? It's possible. Self-critical voices from the choir of rebels concede: we need a sensible discussion about the subject. So, Señor Sierra, mission completed?
Monica Bonvicini: Italian skyscraper phallus hater and glass toilet fan
Walls as a method of control, the world made of glass and steel, phallus-shaped skyscrapers: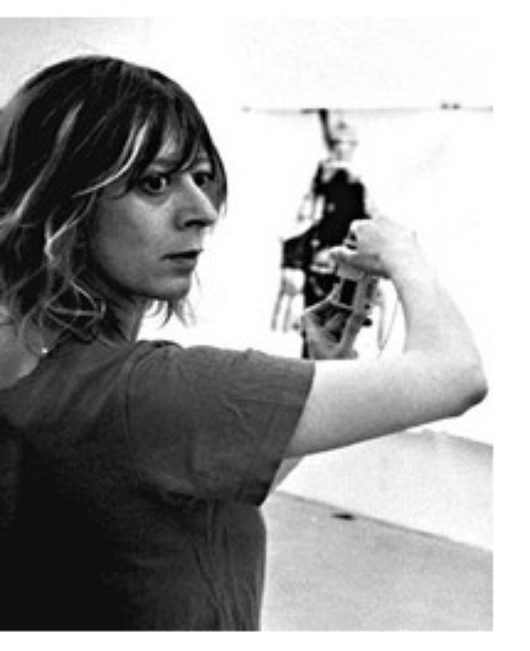 an endless array of sex and violence. Multimedia installation artist Monica Bonvicini, 43, underlines the masculine supremacy of architecture. It's not only about an underlying political message. The Venice born, Berlin-residing artist is vehemently against every use of rigid forms, even in the structure of language.
She loves provocation that plays with the shame and fears of the observer: elements of both the construction and erotic world flocked to the 2005 installation Never Again. The seemingly harmless hammocks and love swings were actually made from black leather and steel chains. In London in 2004, her outdoor installation was a public toilet made out of glass, which read Don't Miss A Sec (Art Basel 2004). Made out of one-way glass, no-one could see anything from the outside in; but she dared toilet-goers to watch passerbys from inside
'Don't Miss A Sec', London, 2004
Jonathan Meese: German 'dictator of art'
Dressed permanently in black,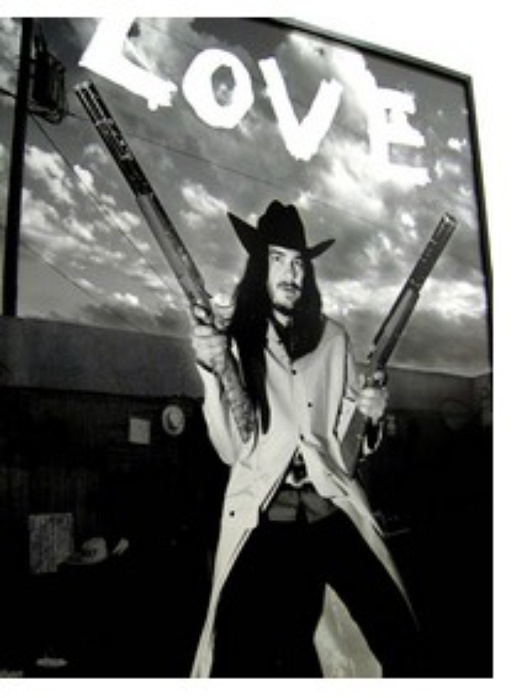 with a training jacket and long hair, the Tokyo-born German painter Jonathan Meese dabbles on the border of alleged good taste. His love of provocation is sometimes mixed with a Nazi salute, sometimes with Jesus Christ. In his universe, a crude mix of porn, pop, blood and ore are unbiased ghosts in the great bad guys of world history in sculptures, stage scenery and paintings.
The Berlin and Hamburg-based Meese, 38, uses Nero, Caligula and Stalin in a strangely sensuous coherence, and in this way plunges them into insignificance. In so doing, he clears a path for the world domination of art. He is currently the most well-known young German artist, with his 2008 show currently exhibiting in Mumbai. 'I am on this planet to become the dictator of art,' according to him. Naïve, megalomaniac, provocative?
London's Tate Modern, February 2006
Wim Delvoye: Belgian pig tattooer and poo installer
The most famous messed up work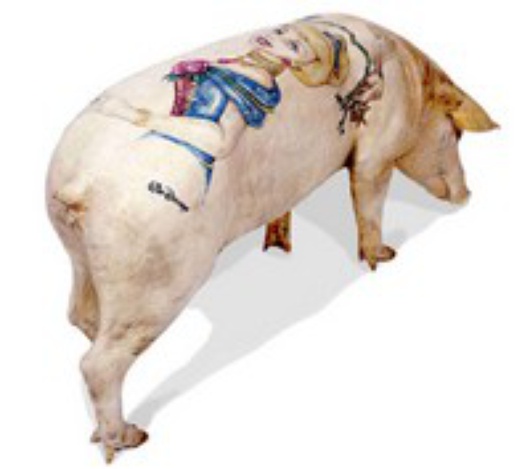 from Wim Delvoye, 43, to date is his Cloaca faeces installation. The wild artist reverse engineered the human digestive tract in the form of a machine, fed it, put its digestion on show and produced: excrement. Behind it one can buy fine clean vacuum packed sausages.
At the zenith of art as an emulation of nature, a bawdy attack on the existing art and value system of today's consumer society, visitors line up outside the installation. The Belgian balances his actions right on the border of disgust, even though they are in essence ironic. He tattoos pigs with rose and angel motifs, inspired from a range of Belgian animal rights activists. In China, he decorated the parliament chamber with potato boxes covered in Arabic love poetry. He has also presented ornamental models of draped excrement. In everything he does, he clearly amuses himself deliciously
'Cloaca' installation
Add your thoughts to the most influential figures who have crossed and are crossing Europe's art borders in our babelforum
Translated from Europas ästhetische Grenzgänger