Are the reforms still on schedule?
Published on
Translation by:
vicki bryan
The reform of rail transport is one of the objectives of the Lisbon Strategy. Interoperability and competition are the corner stones of the new measures which aim to improve the situation for passengers. But will this be achieved by 2010?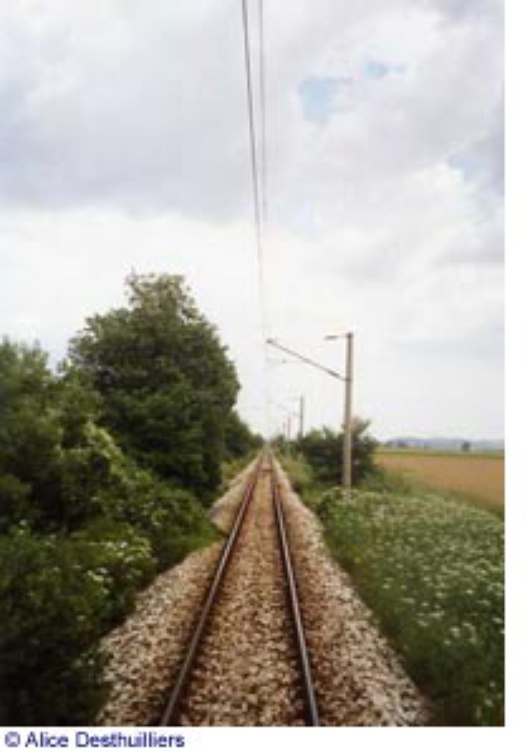 "Efforts to make rail transport services efficient and competitive across the European Union will be in vain as long as the closed systems that are based on national networks continue to exist" said the Commissioner for transport and energy, Loyola De Palacio, back in 2002. The railway serves as economic and social leverage for governmental policies as it is a means of industrial production and economic development for entire regions. Moreover, rail travel is one of the most environmentally friendly forms of transport around. It would be out of the question for Europe to ignore it! With railways accounting for only an 8% share in European transport as a whole, the Lisbon Strategy made revitalising the rail sector one of its main objectives.
Change of engine
Within the framework of a single European market, European authorities in the 1980s wanted to implement a rail network that was tight-knit and competitive to aid the regional and economic development of Europe. The law passed on June 21st 1988 led to the institution of the European market for surface transport on January 1st 1993. This set out trans-European transport networks (European corridors) as well as a specific programme of technological research and development in order to create common standards for all Member States. The standardisation of railways accross Europe is much more difficult than it may first appear. Take the rails themselves for example: you might think that any country with a rail network would have similar rails; but no. They are all installed to different specifications depending on whether the country is a member of the International Union of Railways (UIC), which stipulates a width of 1435mm, or of the Organisation for Railway Cooperation (OSJD), formally a Soviet, now Russian organisation, which stipulates a width of 1520mm. And it doesn't end there - the type of electrification and gauge also vary from one region to another.
Even if it is possible to bring these varying standards into line with each other fairly soon, fo example by using engines that work with two types of electrification or by changing the width of wagon wheels before they move onto a different network, there is still a long way to go before true interoperability between Europe's rail networks can be achieved. Two packages of measures designed to revitalise the railways by improving safety, inter-operability and by opening up the market have been adopted following the publication of a White Paper in 2001. To this end, the Commission has also set up a European Railway Agency, which will become active as of 2006.
European (train) driving licence
As part of the ongoing process of the Lisbon Strategy, a further step towards achieving a single EU railway network could be taken with the launch of a third rail package in 2004. From now on, efforts are to be concentrated on the safety and comfort of passengers. Today, the main issues are how to guarantee a minimum level of rights in case of delays (a harmonised system of compensation), the need to take into consideration the requirements of those with reduced mobility and the need to increase passenger safety by creating a European-wide train drivers licence. Most important of all is the need to improve quality in general by introducing competition, something which will become a reality for freight in 2006, and which is expected to come into force on 1 January 2010 for passenger trains. Some countries, such as France, Luxembourg and Belgium, are strongly opposed to this measure and cite the pitiful example of the British network to highlight the dangers of high-speed liberalisation, whereas the European Parliament would like to see this date brought forward to 1 January 2008.
Jules Renard was right
The words of Jules Renard still hold true today, "The train is the poor man's automobile. He only lacks the means to go everywhere." Anyone who has ever tried to travel Europe by train will understand the need for these measures. Paris to Budapest via Vienna, two and a half-hours delay, missed connection. Sofia to Budapest via Bucharest, a 27 hour journey, including a change of train and onboard staff. Paris to Chester, via London, Leicester, Nuneaton and Crewe, seven hours at the very least with two hours spent waiting at Nuneaton for a train that never arrives, and so it goes on. What about the doors that open onto the track on Romanian trains? Or the dilapidated condition of some of the Virgin trains? Or the frequent strikes by the SNCF?
And what about the complete absence of a European train information service? Sitting in Paris, it's incredibly difficult to find information about the Bucharest-Ruse route, or about the Vienna-Krakow route. It's impossible to find out if there's a couchette car supplement to pay at Warsaw and that travelling from Sofia, you can only reserve a seat for the Bulgarian part of the journey, up to Budapest.
The packages, if they are fully implemented, will be more than welcome. On the horizon that is 2010, Europe can see an integrated rail network carrying happy passengers. Is this a reasonable time to wait? In any case, the pace of reforms is still on schedule for Lisbon.
Translated from A l'heure, le train des réformes ?