Apply now: NISIMAZINE film journalism workshop at the Abu Dhabi Film Festival
Published on
NISI MASA is now accepting applications from young film critics and photographers - aged 18-35 - for the first edition of the NISIMAZINE Abu Dhabi film journalism workshop, which will take place during the Abu Dhabi Film Festival from 14th - 22nd October 2010. A total of 8 participants will attend - 4 will be European, and 4 will be from Arab countries.
Deadline 31st July 2010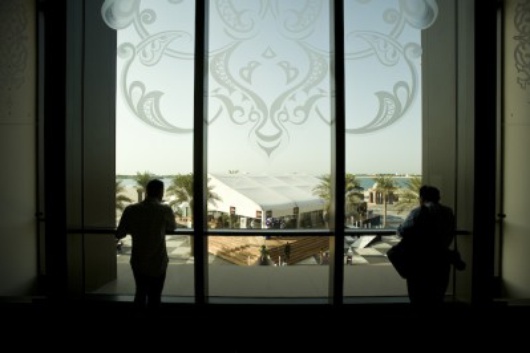 The Workshop
NISIMAZINE is a daily festival magazine, created in the framework of a series of film journalism workshops designed for young critics and taking place during international film festivals. An independent publication distributed to festival audiences and available online for cinema enthusiasts and professionals all over the world, it contains reviews, reports, interviews and portraits – with a particular focus on young talents. We also make online video blogs to compliment the magazines.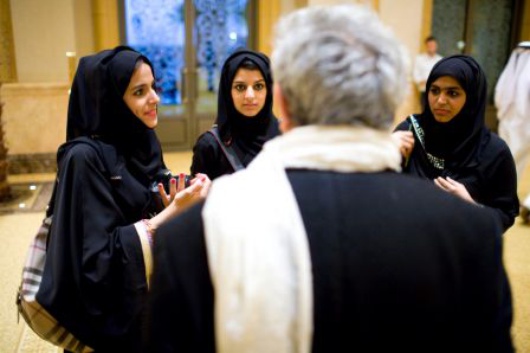 Participants aged 18-30 are invited to form an editorial team responsible for creating NISIMAZINE : from watching films, writing articles and making interviews, to taking photographs, working on the layout and distribution. We offer real, practical experience in film journalism, guided by a team of core organisational and editorial staff. Welcoming participants of different nationalities to collaborate on a common project, the workshops have a strong intercultural dimension.
The Abu Dhabi Film Festival
Formerly the "Middle East International Film Festival", ADFF was established in 2007, with the aim of helping to create a vibrant film culture throughout the region. The event is committed to curating exceptional programs to engage and educate the local community, inspire filmmakers and nurture the growth of the regional film industry.
Alongside work from establised Middle Eastern filmmakers and the major talents of world cinema, there is a strong focus on the bold new voices of Arab cinema, which connects with Abu Dhabi's role as a burgeoning cultural capital in the region and marks the festival as a place for the world to discover and gauge the pulse of recent Arab filmmaking.
www.nisimazine.eu www.abudhabifilmfestival.aewww.nisimasa.com