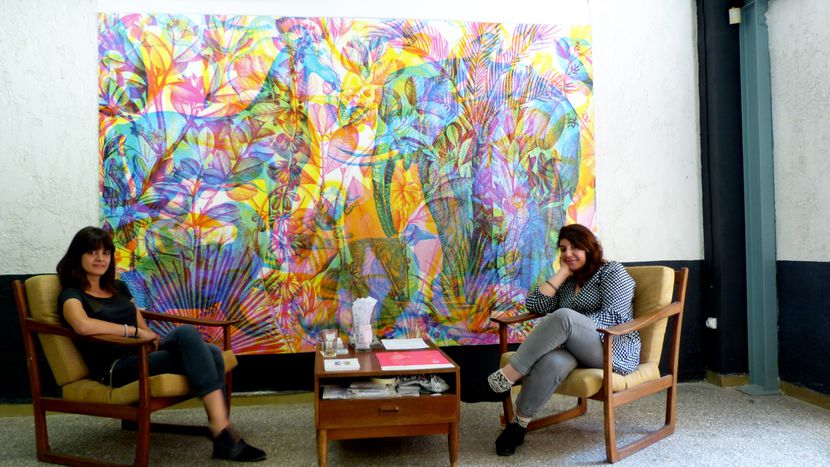 ApoDec Thessaloniki – Designing in the Spirit of Exchange
Published on
Tough times require drastic measures. The question: "What can I do" has become the leading principle of a whole generation. Marianna and Tenia of Thessaloniki don't even try to merely find an answer, but turn the question itself into a business concept. The creative scene of the city unites in their ApoDec project-room and shows: Overcoming old structures is a community task.
It's hard to figure out what exactly it is you see, while entering the ApoDec-room on Thessaloniki's Stratigou-Sfetsou-Thoma Street for the first time. Gallery? Project office? Seminar joint? Coworking-space? But this exactly is the appeal of an idea that brings something totally unknown to Greece's second largest city. ApoDec combines various concepts and offers refuge for all those, who are looking for possibilities to develop their own ideas.
Diversity as a trademark
Marianna and Tenia are product designers. After studying in Thessaloniki and Barcelona they – like so many young Europeans in times of the crisis – asked themselves: "Whatever can we do?" Inspired by projects in other cities throughout the continent, the thought of creating a space, in which exactly this question works as the conceptual basis, grew steadily in their minds. "ApoDec is a multifunctional space. We host workshops, exhibitions or book presentations. We also work with a team that organizes open debates" , Marianna explains. "It is a place for people who do very different things in their lives and this way we are trying to combine the arts and culture with our background as designers," Tenia describes the concept.
It's been more than a year and half that the project-room, which extends over two floors, offers an open environment for creative pioneers. Besides a 7-day-workshop on parametric architecture, various book and business presentations as well as exhibitions, they also hosted the first two events of the crowd-funding initiative Feast Thessaloniki (we reported), an anti-narrative performance and the shooting of a Punk-Rock video, for which Marianna and Tenia created the design. "We offer space to all projects that adequately reflect our idea. The most interesting part of this is to bring people together" , Tenia characterizes the appeal of her work.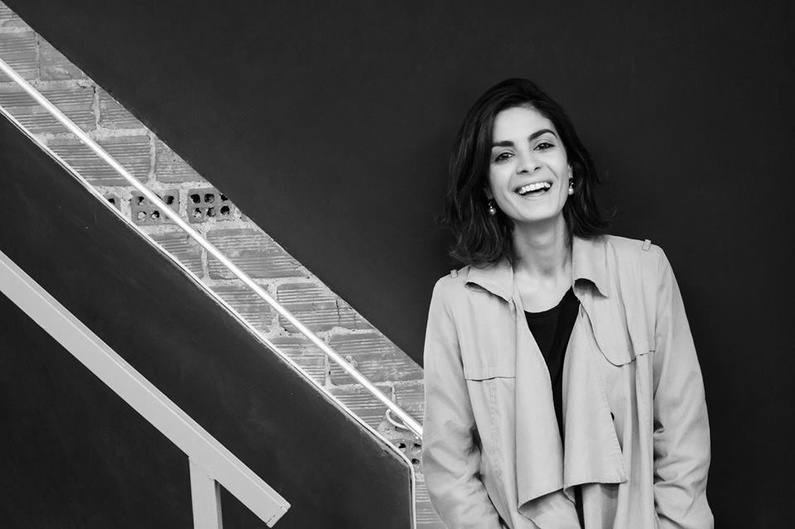 Cooperation reloaded
The spirit of working in teams has not also been as distinct in Greece as today during the crisis. Old hierarchies and strictly organized family businesses didn't leave much freedom for innovative development. And many of the country's most urgent problems still root on this ground: The intransparent and inflexible administration as well as the fact that Greek banks do not give loans to new types of ideas, cause tremendous obstacles for young entrepreneurs. "Laws are changing constantly and you definitely need an accountant to assists you during these procedures" , Marianna tells from her experiences as a business founder. "But on the other hand, it is also important to see all the opportunities the town has to offer and find solutions for the many problems."
"We are in a situation, in which many new things can be created. When I came back from Barcelona to Thessaloniki, I found a totally new city" , Tenia remembers, pointing out the numerous developments that took place especially during the years of the crisis. And especially young people are looking for new possibilities. "Unlike in the past, people today are not as reluctant when it comes to asking for support. There are many who come with ideas and ask questions like: 'Can you help me?' , 'Can we do this together?' or 'Is this actually possible?'" , Marianna explains. But it is not only the crisis that triggers this new spirit of collaboration. Experiences from living abroad and the cultural exchange connected to it are equally important.
Keep re-inventing yourself
In many branches it is not easy to concentrate on only one thing and achieve financial independence. Especially creative businesses require a vast know-how, impressions from other fields and areas of expertise that enhance the core competence and help to overcome barriers between categories like e.g. art and design. But it is especially this urge to constantly think outside the box that nourishes the appeal of these jobs. "When people ask me, what exactly I do, I don't know what to answer" , describes Tenia her situation. I am not only a designer or a business woman or an artist and I don't think that this a bad thing. Nowadays, you permanently have to alter your fields of activity and, nevertheless, you bear all your professional experiences within you and apply them."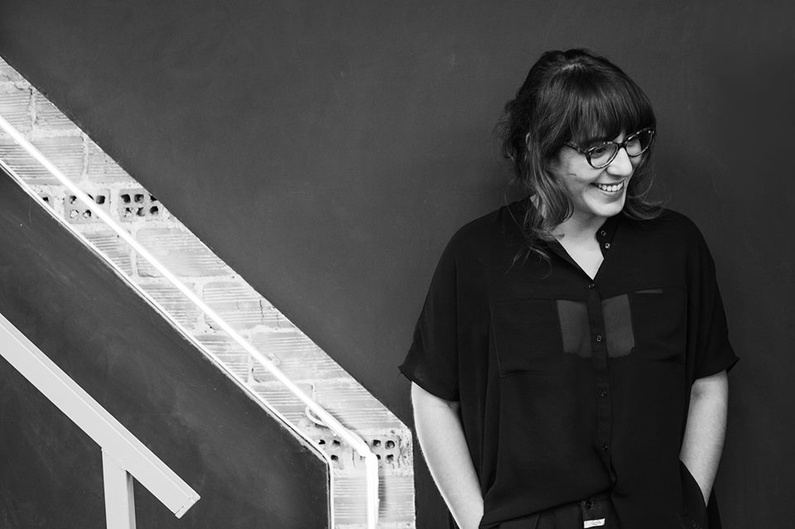 Especially for this new form of multi-professionalism, ApoDec offers a suitable concept. The project space provides fertile ground for all, who are interested in evolving through exchange and, this way, encountering new formats. In times, when breaking with old structures seems more urgent than ever, this strategy appears to be the necessary approach. Over-rigid definitions are being questioned, ideas evolve in an open environment and thus, a new way of thinking thrives. But face-to-face-exchange is not the only outcome of the given circumstances. The way of dealing with the situation renders visible that a productive confrontation with the crisis is already happening. And: The beginning of all is communication. "We are here" , Marianna says. "We can have a coffee and think about, what we could achieve together."
Contact via Facebook: https://www.facebook.com/apodecdesign