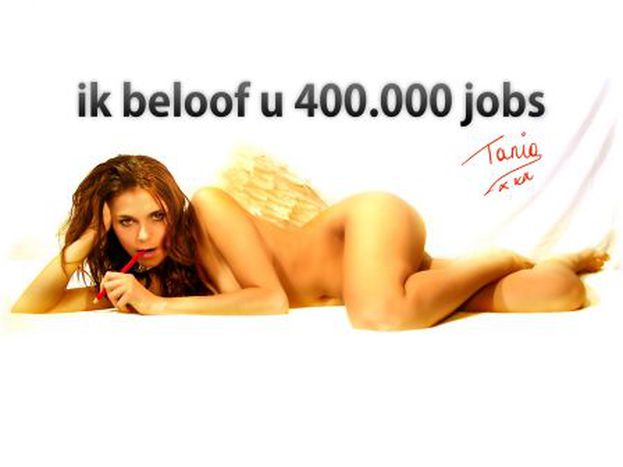 Anything to get votes
Published on
Sex is politics. The spirited Tania Delvaux, representative of the Belgian political party NEE ('No' in Dutch) has found a good way to get people to talk about her. In her electoral campaign the candidate for the senate promises 40,000 blowjobs to Belgians who fancy it. On her website the matter becomes even clearer: one vote = one blowjob.
In one click the deal is closed and 400,000 internet perverts will have already cracked. Not a loudmouth, Little Miss Phony has ore and has already worked out that to honour her vow it would take her 500 days at the rate of 80 blowjobs a day: a figure that blows your mind. And it's all the more disappointing when you find out that the little treat will remain a virtual one.
In fact, Delvaux's hoax aims to 'sensitise beliefs' to the promises for the less eye-catching of the other Belgian parties in the approach of the parliamentary elections on the 10 June next year. When will the coalition 'toy boy' appear?