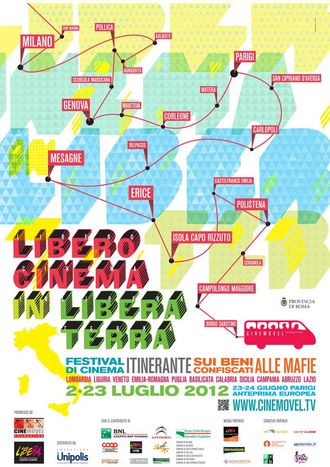 Anti-mafia travelling cinema: Italy in Paris
Published on
Translation by:
ncampbell
Delve deep into the heart of Paris' Right Bank, and you will discover an 'island of solidarity' that's Italian to the core. 'Ethicando' is a small bistro where, unsurprisingly, you are served up ethical produce. It is here, on the evening of 5 March, where France encounters Italy and one of the most distressing issues facing the peninsula
The mafia is an international problem and as such needs to be tackled straight away. This is the message that associations cinemovel (whose honorary president is Ettore Scola) and flare (the international network of civil society organisations for the social struggle against transnational organised crime) wanted to put forth loud and clear. So that it would reach everyone, the two organisations came together to work on a unique project, Free Cinema in a Free Land.
The ambitious travelling cinema travelled the length and breadth of the Italian peninsula in a series of 21 dates, daring to speak out about the problem in the very places it was born, from Cinisi and Corleone (Palermo) to Castel Volturno (Campania). Now it will go one further and bring more films of this kind to four European cities that, each in its own way, is a symbol of the fight against organised crime. The cities that have been chosen are Paris, Brussels, Marseilles and Duisburg and, who knows, the tour may end up spreading the message even further afield.
International forums against mafia
There is no doubt that Maria Chiara Prodi, a representative of libera international, is leading the way in terms of discussion of the mafia. 'We can't let it be something which is only fought against in court,' she says. 'We need a change in our culture, so as to bring about social change itself.' Tackling crime, but not only the fear of it, through film, is possible; music and cinema are universal instruments which are capable of transmitting a single message to many different people, no matter what language they speak, no matter what's happened in the past. It is an idea which this association (founded by Italian priest Don Luigi Ciotti) and its supporters have been promoting for years.
It's easier to talk about the mafia in Corleone than in Milan; for many it is difficult to accept the beginnings of mafia organisations in the north
The films that will be screened were yet to be revealed at the time of writing, but they won't necessarily correspond to the aforementioned cities. 'These films are just pretexts. You only need to take a look at what's going on in local environments to realise that these films could be shown anywhere – our only aim is to shake up communities.' In fact the films seem to be just a reason to get together, to bring to life what the organisers call 'places for everyone', forums where delicate issues can be discussed and debated, even though many people would still rather not. The aim is to occupy a public space, in a symbolic way, as a sign of protest against those who have wreaked havoc in them.
One film that will almost certainly be shown is Placido Rizzotto (2000), but Fabrice Rizzoli, a representative of flare in France, also wants to show something French. He is particularly keen to show The Prophet (2009), a film which was presented at the 2008 Cannes film festival. His reasoning is that in this way people will be able to identify completely with what is being shown on the screen; the environments and situations will be somewhat familiar.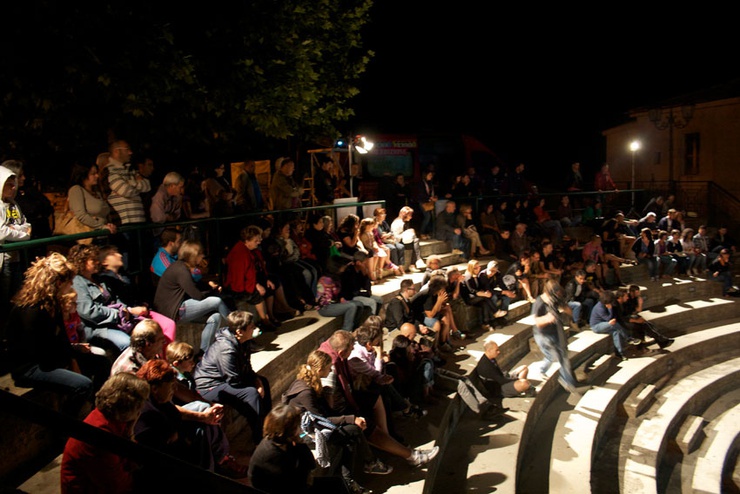 Mafia in Milan
So as not to overlook any means which could be helpful to the cause, and knowing that the only way to change these things is to get people participating, the cinemovel team decided to make use of all that the internet offers too. For the financing of the project it relied on a French crowdfunding website, kiss kiss bank bank, which will link to the project for more than two months.
Only products which have been produced on land confiscated from the mafia are used and sold in this small concept store
As Cristina, a member of Ethicando, explains, the project is not all that new. 'On 23 and 24 June 2012 we managed to organise the first outdoor screening at Paris diderot university, through the collaboration of Paris' thirteenth arrondissement (district - ed).' In reality, people are trying to understand and work out the mafia every day at ethicando. The resistance to talking about it developed in Italy; this is a way for it to be finally overcome. In fact, only products which have been produced on land confiscated from the mafia are used and sold in this small concept store. The land has now been taken over by cooperatives and is farmed by ex-convicts; the idea is that doing this will help to them to reintegrate into society. 'Here no one know really understands the idea of something being 'confiscated'; with each new client that comes in we explain what the word means and what's really going on behind it.'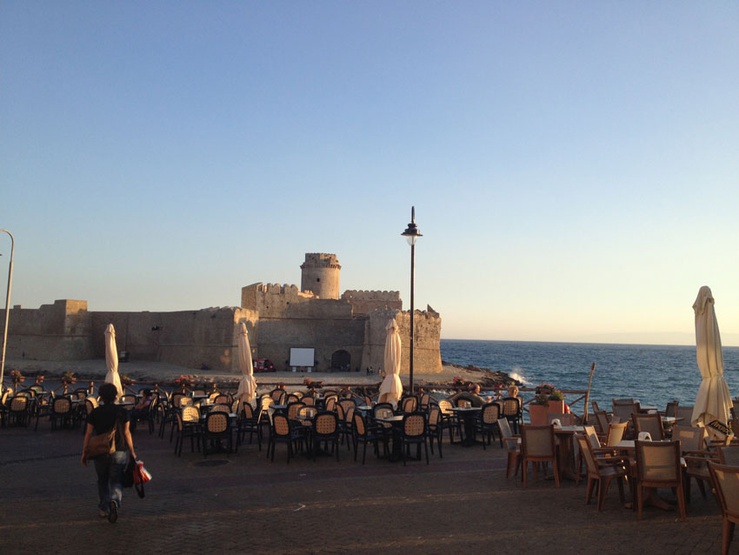 Vincenzo Bevar, who is a member of cinemovel, tells of how the idea of a tour of anti-mafia films was born seven years ago. 'The pilot project started in Mozambique in 2006, to show that cinema has a social side to it, to raise awareness of health problems in the country,' he explains, speaking from Italy via skype. 'It was incredible to take cinema to a place where they had no idea what it was. It was only later on when we thought about using the same project for different means. Nowadays it is easier to talk about the mafia in Corleone than in Milan; for many it is difficult to accept the beginnings of mafia organisations in the north'
Fabrice Rizzoli says it doesn't matter whether it's Paris or Milan - the latter where there is a higher rate of convictions for mafia crimes than in the south of the country. 'The attitude is the same,' he insists. 'The mafia is still protected somewhat by the omertà (code of silence). It's something to be hidden away, and its existence denied. It's something that's 'none of my business'.' This idea seems to have given rise to an acceptance of the problem, yet, it shouldn't be how close you are to the problem that decides how you react to it, nor should you wait until it affects you directly to get involved.'
Images: main, Manifesto 2012 © Libero Cinema in Libera terra official facebook page; in-text courtesy of © Cinemovel foundation
Translated from Cinema contro le mafie: l'Italia etica nel cuore di Parigi