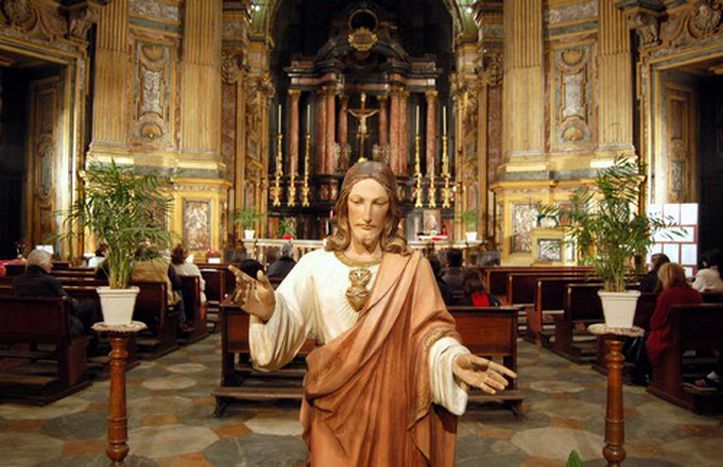 Anti-crisis plans: married with a family in Italy? The church will pay you
Published on
On 31 March, it was announced at the Italian episcopal conference that the Italian bankers association (l'Abi) would fund a sum of 30 million euros credit for families in economic difficulties. Have the state and the church slipped back to the middle ages?
To take advantage of the credits worth up to 500 euros (£459) per month, people can go to their local parishes to find out how to touch the money, according to Bishop Mario Crociata, who was speaking at the end of the three-day Italian Episcopal Conference of the Italian bishops of the catholic church, which took place between 23 – 26 March in the Vatican.
There are conditions though: you have to be married with children or be caring for the sick. Mario Crociata's answer to the current financial crisis throws up a much higher amount than Silvio Berlusconi's government response. At the tail end of 2008, a new 'social card' carrying a credit of 400 to 500 euros a year (around 40 euros or £37 a month) reached the wallets of no more than 400, 000 people.
With this aid package in action, the state is once again asking the catholic church to intervene where it cannot, or boldly does not want to go. We're tumbling back centuries in a system where poverty, welfare and the social system were once competencies for the church, where the state could not take charge of affairs. As well as replacing the state in this instance, catholicism creates not only an unnecessary, but also undesirable, system of dependency and proselytism.
Translated from «Crisi, Cei garante per i mutui». Ma è nuovo medioevo