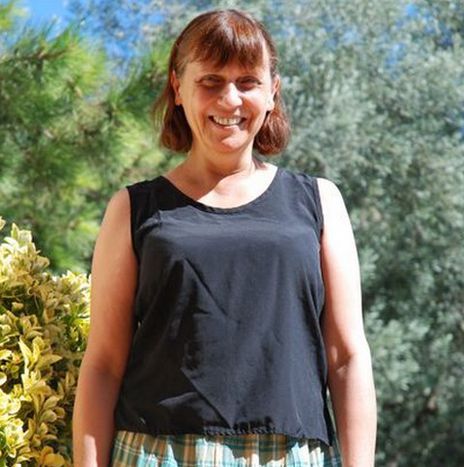 Anne-Marie Autissier: 'Albania was the North Korea of its time'
Published on
Translation by:
Helen Moorhouse
The French senior lecturer at the Institute of European Studies and former cultural attaché to Albania, 50, has her finger in every pie with one common factor: a cultural Europe
It's winter but I'm happily sat outside the Réveille Matin cafe, smoking. The charming bistrot is appropriately named, with its traditional Parisian style bar. The place must be favourable to the exchange of secrets, given that on the table next to me, there are two youths, probably students, in deep conversation.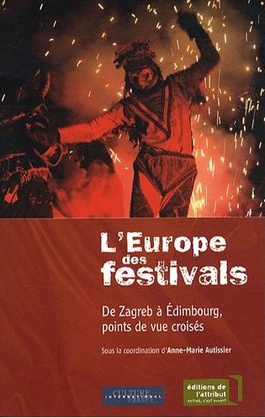 Anne-Marie arrives wrapped up in warm colours, worn out from the last few hectic weeks. This slip of a woman doesn't lack energy. She spends a few minutes talking about something and nothing, all the while sipping her Diet Coke. 'Where shall I start? she asks enthusiastically. It's true that she wears many caps, like a true European. Amongst others, she is qualified as a teacher in modern literature, published author of several books, the latest being L'Europe des festivals trône à côté de ma tasse ('Festivals in Europe'), and is also a translator from Albanian.
Creating Europe
A cultural Europe is the focus of Anne-Marie Autissier's career. Just before the enlargement of the European Union to 12 nations in 1986, she launched an innovating pioneer project, along with Jean Michel Djian, the former editor of the education section of Le Monde newspaper. The French agency Eurocreation was founded for the ideas of young Europeans. 'We were in the middle of a European revival and there was a big problem with citizenship', she remembers. 'We felt like the institutions were advancing but cut off from the citizens, especially the young. We were worried that they no longer saw Europe as what it took from them but what it gave them.'
'European institutions were advancing but cut off from the citizens, especially the young'
Seven exciting years followed with several projects such as a 'graduate training scheme for young artists' led by young people who were to take their independence. 'Things are not made to last forever,' Anne-Marie continues. In spite of or rather thanks to its success, the agency closed in 1992. One chapter closed for her. 'A pioneer's role is to create conditions for its disappearance. Once the project becomes common knowledge it means the project has been successful. The problem is people often confuse what they have created with their own person.'
Albania, experience of another Europe
After Eurocreation, eclectic experiences followed, with a cultural Europe being the focus point. Autissier chose to use this expertise very early on benefitting the students at the Institute for European Studies (IEE), a multi-disciplinary institution dedicated to Europe at the University of Paris VIII. Today, she is senior lecturer in sociology and cultural media studies. She describes her rare and challenging skill as very rewarding. She tells me this 'other story' with uncontained pleasure.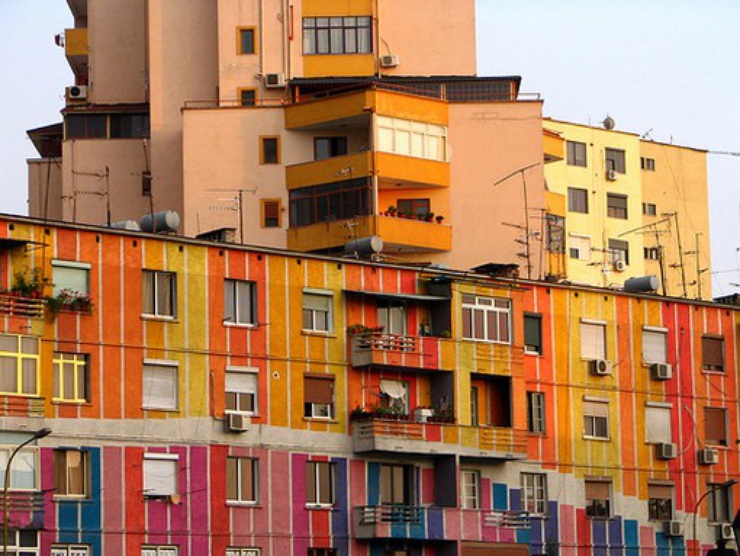 In 1980, Anne-Marie seized the opportunity with open arms offered by Inalco (where she studied) to become the cultural attaché in Albania, a trip that saw her away for two years. 'It's another world which is geographically in Europe, but is otherwise non-European. At the time, we rarely spoke about European countries,' she goes on, 'and even less of the EEC as an entity. Albania had been linked to Europe historically and geographically has seen all ties cut off from the exterior, from Yugoslavia to China, as well as Russia. It was the North Korea of the time to some extent!'
She discovered life in a communist society which 'appeared' not to get involved at an international level and where all meetings were controlled. Albania, and by extension the Balkans and central and eastern Europe, was to be a great source of inspiration in her career - you just have to glance at her bibliography to realise that. She likes it today when she sees artists and Albanian universities 'find Europe'.
In her spare time, Anne-Marie takes advantage of her language skills to get to know these authors and their incredible creativity. Following a chance meeting at a film festival in Tirana, she translated Barcelona-based author Bashkim Shehu at the Editions des péninsules. He is the son of Mehmet Shehu, former prime minister of the communist regime, who committed suicide in 1981 whilst she was in the Albanian capital. The event really made a mark on her. This aspect, a little further to the east, can be found today of course in the IEE, which is very positive: there are many young people looking for jobs and several exchanges have been done with Albania.
Cultural journalism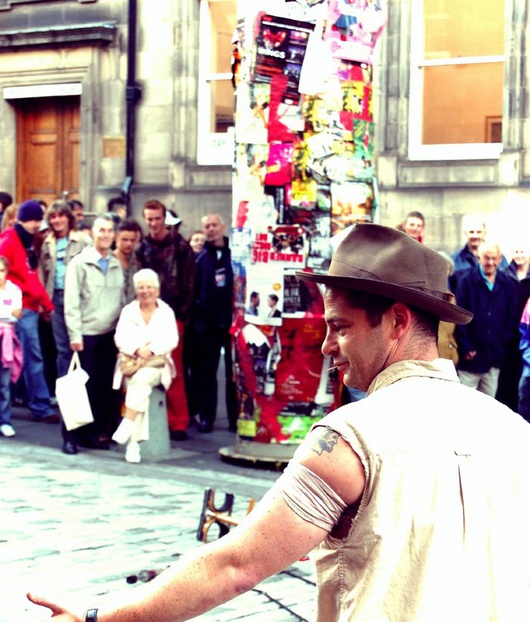 The last drops of coffee in the bottom of my cup have been cold for some time, when she starts to talk about her last job as a cultural journalist. Above all, she dedicates her prolific fountain pen to Culture Europe International, a cultural and European on-line press review which she chairs. She also writes for other publications such as Intercultural Dialogue, published both in French and English. Culture Europe for sure, but why international? It's only more evidence for Anne-Marie Autissier: 'From now on, Europe is a region of the world, certainly an example looked upon but not the only one. We cannot envisage European integration without the idea of regional integration at an international level.'
People are now smoking in front of their plates, reminding us that it is lunchtime. The final word comes from the sociologist: 'It is especially interesting to see how countries evolve in relation to European issues. We need to increase people's awareness of being European citizens and that Europe is us. We must seize the opportunities to live, study and work 'European'; it is the biggest favour we can do for Europe.'
Translated from Anne-Marie Autissier: «Vivre européen»