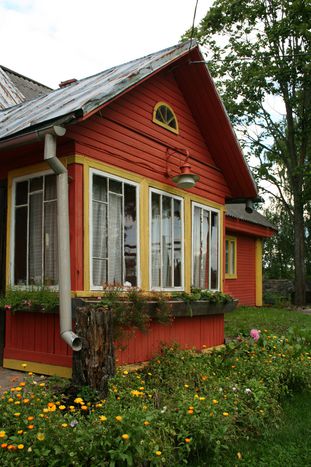 Andrus Ansip on Real Estate
Published on
According to the Prime Minister Ansip, one of the determining factors for creating the real estate bubble was the lack of political will for ending the housing loan interest exemption from income tax. I don't quite agree with the fact that nothing at all was ever done.
The Estonian Bank made the conditions for getting a loan significantly harder, and thanks to that we now have well capitalized banks with good reserves. However, these efforts couldn't stop the housing bubble from growing," said Ansip yesterday at the press conference.
The Prime Minister reminded that the Estonian bank suggested years ago that the government should abandon the housing loan interest exemption from income tax. "We weren't politically ready then, Therefore, it is now necessary to say that we with the state policy caused the real estate crisis," said Ansip. "When Aivar Sõerd was the Minister of Finance, he raised the question in the Cabinet as well. Unfortunately, the government didn't support him then. I can admit that neither did my own Party support the idea," he continued.
The Prime Minister said that people have legal expectations about returning the income tax from the housing loan interest. "It wouldn't be fair to say one day to people that those interests cannot be deducted from incomes anymore. It would, however, be fair to stop deducting the interest from the loans to be given out in the future," stated Andrus Ansip.