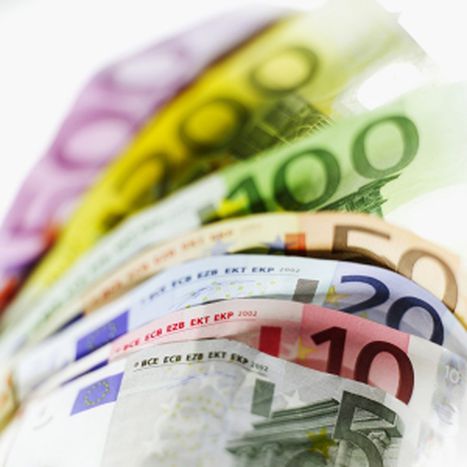 Andres Sutt: The Adoption of the Euro Supports a Stable Economic Environment
Published on
Yesterday Deputy Governor of Eesti Pank Andres Sutt gave a presentation at the meeting of the Estonian Forest Industries Association, where he provided an overview of Estonia's current economic situation and outlooks.
When speaking about recent economic developments, Andres Sutt emphasised that global economic growth pace has slowed considerably over the past weeks and the impact of the financial crisis has passed through to the non-financial sector and the labour market. "The changed environment has increased the likelihood of the Estonian economy developing according to Eesti Pank's risk scenario, which forecasts the volume of the economy to drop over 2%, whereas inflation and current account deficit will turn out to be smaller and labour shortage slightly higher," Sutt said.
The Deputy Governor stressed that under the changed conditions, purposeful action towards the adoption of the euro is especially important. So far the biggest challenge has been the inflation criterion, but the likelihood of meeting it in 2010 has increased. To this end, it is important to avoid administrative measures that might raise prices. The continuation of sound fiscal policies is just as vital. According to Eesti Pank's forecast there exists a serious threat of the budget deficit exceeding the 3% of GDP criterion. Thus, meeting the fiscal deficit criterion requires readiness to considerably cut budget expenditure," said Sutt.
"Looking further ahead, the convergence of the Estonian economy will continue and our growth potential will be 2-3 percentage points bigger compared to wealthier EU countries. The preconditions for achieving the growth difference are a stable economic environment, i.e., the adoption of the euro, surplus-oriented fiscal policies and a flexible labour market, as well as competitive enterprises, which take advantage of the current situation to enhance their efficiency and continue to invest to be more competitive," said Sutt. He added that a new growth cycle will require also more attention being paid to innovation in both the public and the private sector. Internationally competitive education is an important means for achieving this.