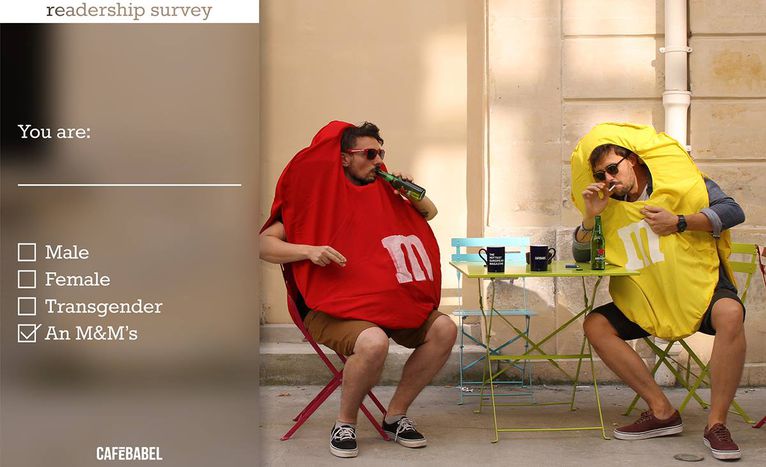 And you, how do you like your café...babel?
Published on
Chocolate is the key word for back-to-school at cafébabel. From September 15th to October 15th 2014, your favourite media outlet launches its readership survey.
Your only European magazine has been asking itself existential questions for the entire summer. But, not just any questions! Questions about you: readers, authors, translators, photographers and videographers, for everyone who knows our media from up close or from afar. Now, it's our turn to get to know you.
Naturally, we went back to school more motivated than ever with a wonderful readership survey tucked safely into our pencil case.
Not to panic, you have until October 15th to reply. It should take you no longer than 10 minutes; but what is 10 minutes in a life, really? We promise that every one of your contributions will be tasted and appreciated like a chocolate-dipped peanut at snack time.
Your staff has already replied to certain questions. Have a look on Facebook to find out our answers complete with photos. 
To participate, click here!
A huge thank you in advance!

Translated from Et toi ? Tu l'aimes comment ton café...babel ?