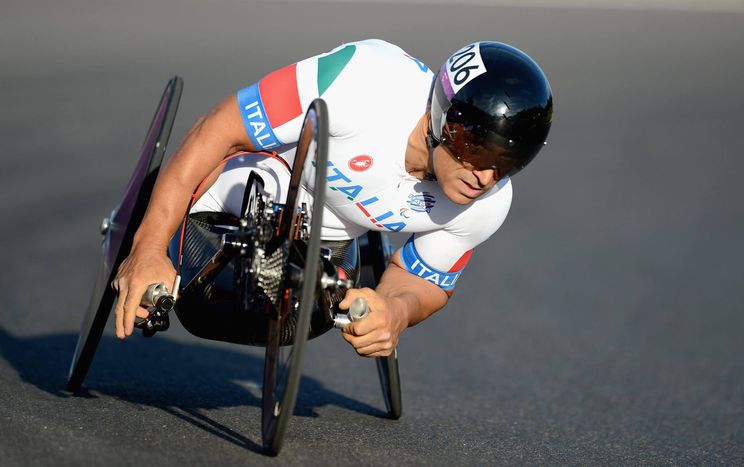 "An athlete with a disability is an athlete like any other…" 
Published on
By tomorrow morning, the opening ceremony of the fifteenth Paralympic Games will have taken place. We spoke to some of the Belgian athletes about how they feel disabled sport is perceived by the media and the wider public.
When do the Paralympics start this year? Have they started already? A lot of people would be hard-pressed to provide answers to those questions – proof that public and media interest in the second most widely-participated sporting event in the world is sorely lacking.
But recently the Paralympic Games, which take place from 7-18 September in Rio de Janeiro, have been the subject of many conversations. After the myriad of problems in the run-up to the Olympic Games in spite of the huge amounts of money poured into Rio, the fate of the Paralympics was thrown into doubt despite repeated assurances from the organisers. Then there was the suspension of the entire Russian delegation following a national doping scandal, which had political repercussions – a decision which Vladimir Putin described as "devoid of all justice, morality and humanity."
"Today we're truly considered to be athletes"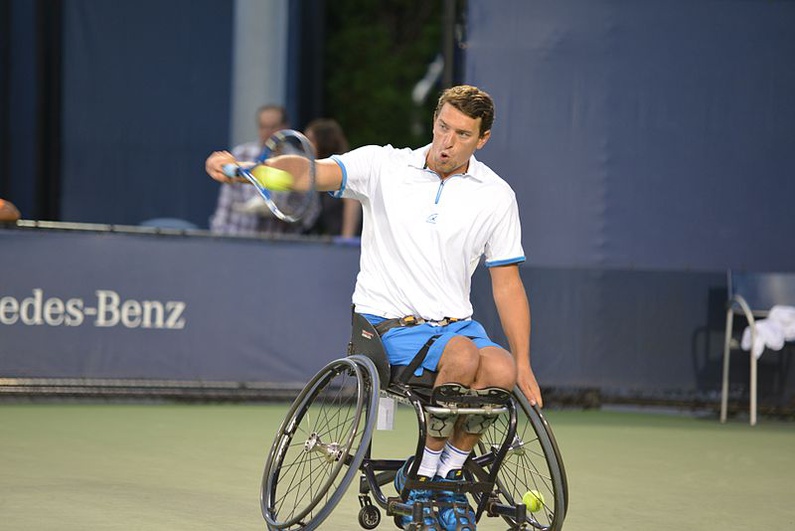 Despite these episodes, 4,350 athletes from 176 countries will compete over the coming 10 days – 29 of them representing Belgium. Like their able-bodied counterparts they've waited four years to compete in these Games and show the world what they can do. Ozek Kazimirowski, head of the Belgian Paralympic Committee, says that it's thanks in part to a growing media interest in disabled sport.
"After the 2012 Games in London, there was a huge increase in the attention paid by the media to the Paralympics and the atheles," he explained. "This year we'll have a team from RTBF [Radio Télévision Belge Francophone] that will follow the Games. They'll focus on athletes from French-speaking countries in a series of live and delayed broadcasts."
Nevertheless, this promised coverage still pales in comparison to the Olympics, the events of which were broadcast live across the entire world. Speaking on the phone Joachim Gérard, the third seed in the world in wheelchair tennis who's preparing to compete in the Games, tries to put the imbalance into perspective. He prefers to look at how public interest in disabled sport has grown: "These things take time; public opinion has already changed enormously. Today we're truly considered to be athletes, and not just 'disabled athletes.'"
This perception of athletes is a central part of the competition. Kazimirowski tells us that the competitors want to "send a message of inclusion to Belgian society, and make them understand that an athlete with a disability is an athlete like any other… who deserves as much respect as we give to an Olympic athlete."
A Paralympic gold medal is worth fives times less than an Olympic one
Watch Channel 4's amazing video promoting Team GB at the Rio Paralympics
But even though Paralympic athletes are gaining more respect, the fact remains that the budgets and resources allocated to disability sports are much lower than they are for able-bodied sports. Belgian athletes at the Paralympics will pocket 10,000 euros for a gold medal win, 7,500 for silver and 5,000 for bronze. However, Olympic athletes in the same sports earned 50,000, 30,000 and 20,000 euros respectively. It's worth noting that these sums are decided on by national committees (France, by comparison, pays Olympic and Paralympic athletes the same amount). Kazimirowski explains that "if the rates of pay are different, it's because we don't have the have same sponsors, the same public support or the same visibility in the media."
That said, most people agree that thanks to efforts that have been made, the situation for many athletes has improved over the years. Peter Genyn, the world champion in the 100m and 400m wheelchair sprint, tells us: "We're supported by the [Belgian Paralympic] Committee. The budgets are limited, yes, but they try to use them in the best way possible. After the 2008 Games in Beijing things have really improved. We have nutritional experts who can advise us on what and when to eat. We also have physical tests to evaluate our performance. Things are much better!"
This kind of support is more than just welcome – it's essential when practicing a sport at such a high level. As for able-bodied athletes, investing time and energy into training is crucial. How else can you hope to progress and become good enough to compete at the international level? For Joachim Gérard and Peter Genyn, the pursuit of gold is all encompassing. As Genyn tells us, "it's almost impossible to train around a 9-to-5 job because I have to train so hard." Paralympians also have to find a way to finance their training. But Gérard claims it's slowly getting easier: "Disability sport is growing all the time. I have an income which allows me to make a living, and I have sponsors that allow me to live more easily – though I'm not living in luxury."
A mix of ambition and pragmatism
In the future, the International Paralympic Committee (like the athletes) want even more media exposure, in order to gain public support and private sponsors and compete on the same level as the Olympics. Progress is slow, but it is there. Ozek Kazimirowski sums up the mood: "We have to be ambitious; we have to ask for more, and show that we deserve it. But we should also be proud of everything we've accomplished until now."
Translated from Jeux Paralympiques de Rio 2016 : le handicap de vision