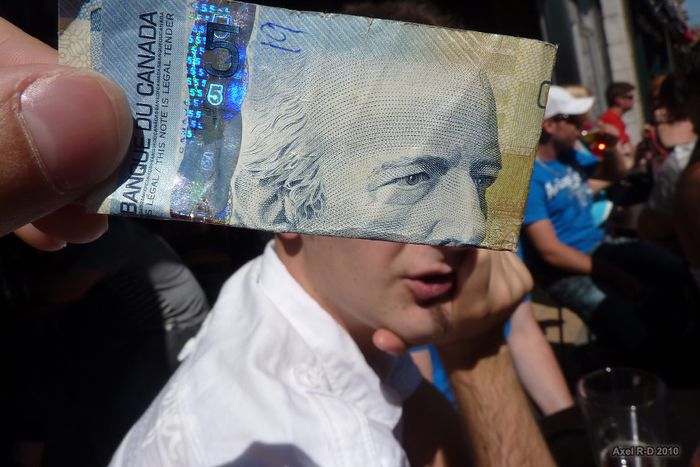 Alternative local currencies in Europe: money must be funny
Published on
From London to Athens via Parma, Europe is gripped by a sort of monetary euphoria. Everyone wants to create their own currency! Is it a direct challenge to eurocrats? Probably. Is it a response to the crisis? Maybe. Part two in a series of articles on a phenomenon that transcends national borders
In France, there seems to be no way of stemming the money-printing tide. Since 2009 and the creation of the 'L'abeille' in the south-western French town of Villeneuve-sur-Lot and the 'L'Occitan' in Pézenas (in the Languedoc-Roussillon region, southern France), the French spin on local currencies has been cropping up all over the place.
What's French for currency?
Connected by a single, national network, these currencies have one thing in common: they are all 'fondantes'. The world literally means 'melting', and it indicates that this currency will depreciate over the course of time because a complementary currency aims to stimulate local consumption above all else. The notes therefore shouldn't be forgotten or hidden under your mattress, but be circulated again and again - twice as often as a euro note, on average. This irks those who tend to 'contented frugality' - a concept of simplicity favourable to reverse growth.
Read part one of the alternative local currencies in Europe series, 'Time is funky money', on cafebabel.com
The French local currency that will probably attract the most attention, however, is the one in the southern city of Toulouse. Created a year ago, the SOL Violette has met with unparalleled success with 1, 000 registered users and 95 registered retailers, and has given a much-needed boost to the Sol complementary currency, an ambitious French project launched across several regions in 2005. Of course, the currency was supported unflinchingly by the mayor of Toulouse, who donated 120, 000 euros to the Sol Violette venture. Yet local currencies can pose problems: how should this 50-minute documentary be financed, for example? A subsidy was extended in 2012 with an injection of 10, 000 euros, from which hardly any other projects currently underway will be able to benefit. Yet this does nothing to halt these banker-citizens; by January 2013, the new Basque currency, the Eusko, is expected to be officially launched, as well as a number of other currencies created directly by local collectives such as the one in Nantes, where the inhabitants have taken inspiration from the SwissWIR, and the one in lle-et-Vilaine.
Italian SCEC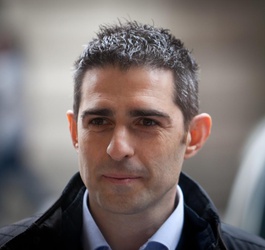 This same trend has also taken hold outside of France. Whilst it is hoped that the Brixton pound (B£) will help forge stronger links between the area's residents and the Lambeth local authorities, Bristol city has created the largest complementary currency network in the United Kingdom, to be officially launched in late 2012. In Italy, Federico Pizzarotti, the outsider candidate representing the Five Star Movement ('MoVimento cinque stelle') party, recently won the mayoral elections in Parma after proposing, amongst other things, the creation of a local currency. The advisor to the mayor on this matter, Pierluigi Paoletti, is the president of the Arcipelago SCEC, a network of 15, 000 users and 2, 000 retailers with a presence in 14 of the 20 Italian regions. 'The SCEC is a discount voucher distributed free to all members to give their purchasing power a little boost. As regards retailers, they are encouraged to integrate more into their local economy in order to be able to spend their SCEC takings.'
New SCEC are printed as the community grows, working on the principle that the only way of bolstering the economy is to inject wealth, not just to convert it into a complementary currency. That's why the SCEC currency has ended up resembling the LETS (local exchange trading system) scheme, which has become increasingly popular in Italy, more than the French or British complementary currencies. And so we've come full circle.
Beware of 'monetary intoxication'
In France, the SOL Violette has become something of a benchmark for a number of local collectives that have since requested help from Toulouse in creating their own currency. In Italy, the Parma example has set local currencies on the centre stage in the national debate on the economy and the local currency in Volos, Greece has made headlines all over the world. For sustainable energy consultant Carlos de Freitas, its success is a double-edged sword: 'We should guard ourselves against monetary intoxication,' he says. 'Money is slowly becoming the solution to all of our problems. However, tomorrow, we may find ourselves lamenting its failure to really do anything to help.'
'Through local currencies, we're creating a sort of bank that lends more money than it actually has in its coffers'
Rolph Schilling, Austria's Tauschkreis project leader, does not hide the fact that the Austrian businesses in his valley are currently in too much debt to be able to adopt the local currency, and even where such currencies are a success, their position remains vulnerable. The people of Volos, for instance, receive 300Tems on joining the local currency - or ten times the figure typically offered within a LETS scheme to encourage members to make their first few trades. 'This means that through local currencies, we're creating a sort of bank that lends more money than it actually has in its coffers,' highlights Carlos de Freitas.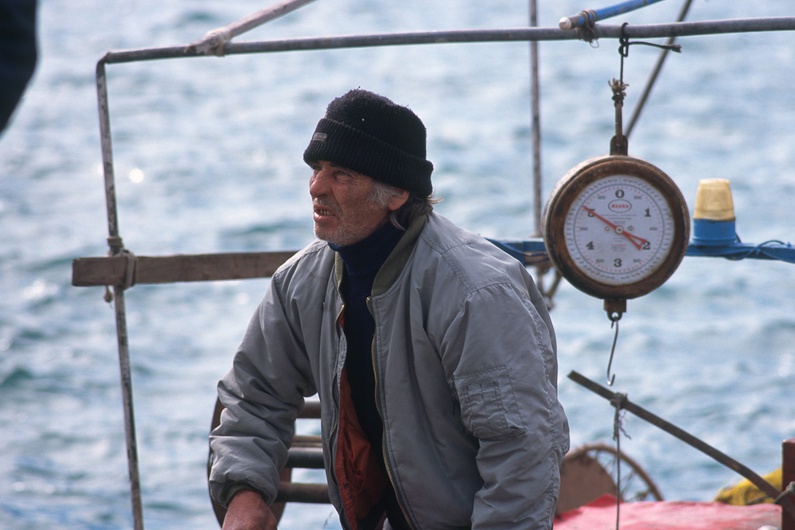 Can alternative currency systems be defended against such criticisms? Worse still, once Greece has recovered from the crisis, will the world want to trade in this currency that has seemingly come from nowhere? What, then, should be done? These questions seem far from the minds of the fishermen in the port of Volos. Mired in financial woes from which no-one in Europe really seems to want to help Greece escape, mutual aid is the only thing upon which they can now still depend.
Images: main SGV Filmworks/ flickr; in-text Federico Pizzarotti © courtesy of FP official facebook page; fisherman from Volos (cc) Davide78/ flickr/ video (cc) youtube
Translated from Monnaies locales : pile ou face ? (deuxième partie)