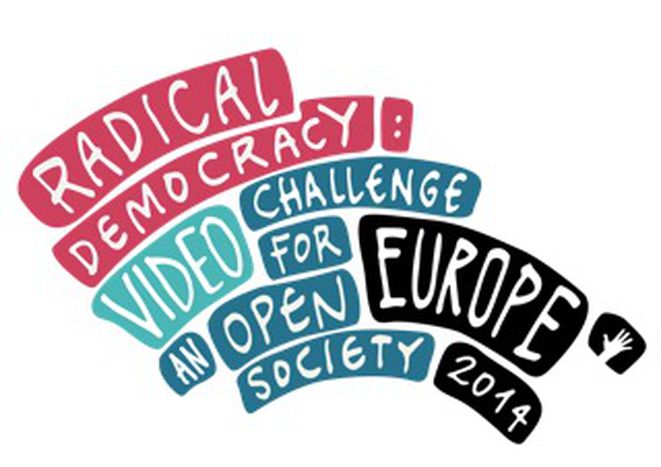 Alternative European Voices awarded in Warsaw
Published on
Dystopian vi­sions of the fu­ture, crit­i­cal satire and black com­edy are the prisms through which young media-­‐mak­ers make us look at Eu­ro­pean so­ci­ety. The best videos sub­mit­ted to the Rad­i­cal Democ­racy: Eu­ro­pean Video Chal­lenge 2014 were awarded on Sun­day 18 May in War­saw. Cafébabel was a part­ner of the pro­ject.
An international jury announced the 10 winning entries during an Award Ceremony that appropriately took place in the Varsovian Palace of Culture and Science: a symbol of communist rule in the heart of the city, which now serves as a buzzing cultural centre. The Radical Democracy: European Video Challenge 2014 was launched in February when Doc Next Network called on media makers and activists to share their views on 'Europe', reflect on alternatives, and create new narratives for an open society. 
The 5 Winners and 5 Special Mentions offer exactly that, ranging from the powerful animation on the Gezi Park protests Backward Run and eery sci-­‐fi of Welcome to Oxmouth to the 'dramedy'. Sincerity and the tragicomic satire of remixed Italy 2023 and Party Against Citizens. Through ostensibly small interventions and employing diverse genres and techniques, they reflect on the meaning of freedom and the position of individuals vis-­‐à-­‐vis political and economic systems. Together, the 10 films are an inspiration to rethink democracy in Europe and what role we have ourselves in shaping our societies. 
Watch all winning videos here.
Jury member Juan Luis Sánchez (eldiario.es) captured the essence of Radical Democracy: 'I learned a lot about the different realities in different countries. This generation has found new ways of expressing strong criticism of politics and representation, and demanding change. Not in an ideological way, but by demonstrating the gap between 'them' and 'us'.'
The 5 Winners each received a €2500 prize:
- Partij Tegen de Burger (Party Against Citizens) by Stéphane Kaas
- Tornistan (Backward Run) by Ayce Kartal Italy
- 2023 by Veronica De Salvo
- Welcome to Oxmouth by John Panton
- Sinceridad (Sincerity) by Andrea Casaseca Ferrer 
The 5 Special Mentions won a €1000 prize:
- Boxer by Agata Kochaniewicz, Anna Adamowicz, Piotr Grywacze, Mateusz Nowak
- Democracy by Hande Zerkin
- La Cara Oculta de la Libertad (The Unknow Side of Freedom) by Afra Rigamonti
- #Ocupaeldinero (#Occupythemoney) by Terrorismo de autor
- Sme Europania (We are Europeans) by Jozef Pollak
The 10 winning videos were selected from a total of 212 entries from across Europe. For more information about the Challenge and the 10 winners, please go to challenge.docnextnetwork.org