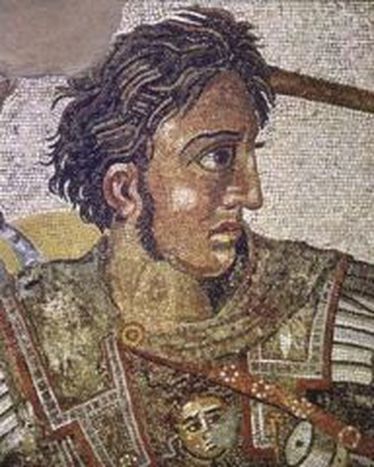 Alexander the Great at the Louvre for a unique exhibition
Published on
Alexander the Great goes .. to France next October! And not just any place in France but at ''Le Louvre'', the country's most famous museum and one of the best museums on the planet. A major exhibition entitled "In the kingdom of Alexander the Great - Ancient Macedonia'' will be hosted at the famous museum from October 2011 until January 2012.
Maybe October isn't too close, preparation, however, is almost completed, so that the artifacts will be sent to France from Greece.
The curator of the department of Greek and Roman antiquities of the Louvre Mrs Sophie Deschamp has travelled to all Macedonian cities in Northern Greece in order to select the 668 objects which are going to travel to Paris.
"The French know that Alexander was Greek, but not Macedonian. Things are a little confused. They don't know that Macedonia, the birthplace of Alexander the Great is part of Greece. The exhibition will be a great opportunity for the all the visitors of the Louvre to learn about Alexander the Great, the origin and the timelessness of his myth" said today in Thessaloniki, Mrs. Sophie Deschamp.
It should be noted that the French were the first who began excavations in the Ottoman Macedonia. During their excavations they took numerous antiquities in France, where are now presented at the Louvre. So thanks to the exhibition, the sets of the archaeological finds will be- temporarely- reunited.