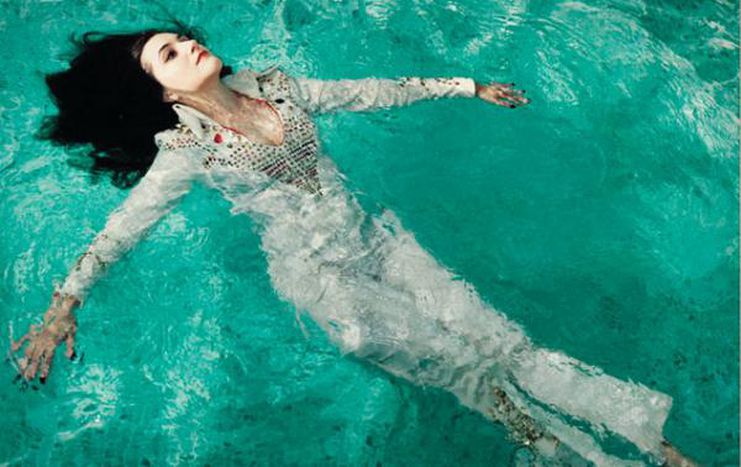 Alex Winston, just a sweet singer from Detroit?
Published on
Translation by:
C. O'Sullivan
A sweet voice nurtured by ten years of classical training sweeps across the stage with the force of a soprano straight from a Puccini opera - only this soprano is also a merge of pop, folk and electro. The American singer may only be 23 years old, but her music is already reaching the heights of acclaim
Arriving early at the hotel, where Alex Winston would be giving a series of interviews on the eve of her concert at the Nouveau Casinoin Paris, I have the pleasure of hearing her sing 'happy birthday' to an American couple celebrating their 30th wedding anniversary over a glass of champagne…
'Sweet'? No thanks!
We are a stone's throw away from the Place de la République. Alex Winston has been in Paris for only a few hours and can hardly conceal her delight. 'It's the first time I've been to Paris,' she tells me, almost apologetically. 'Afterwards I'm heading straight to Berlinand then to Frankfurt…But it's too fast, I'd have preferred to stay a bit longer.' Although her name has barely started to circulate the internet, Alex is no newcomer. 'Everyone always thinks that I'm 19 years old but I'm proud to say that I'm 23 and that I've been making music for a long time.'
It's clear that she doesn't want to become trapped in the role of 'discovery of the year' as she has been hailed. Nor is she the 'little fairy' of Japanese music as she has also been labelled. It's true that upon discovering the track Choice Note in the latest Hyundai commercial, one has the tendency – myself included – to find her 'as cute as a button' and quickly move on. It's precisely this that Alex Winston wants to avoid. Even so, when I tell her that her music is 'sweet' she corrects me politely but firmly. A fan of PJ Harvey, Alex is sensitive to the 'trends' of music and whilst she doesn't claim to play in the same style as the feverish Brit, she readily describes herself as a 'cynic'. Above all, she has always known what she wants.
'Control freak'
'Born and raised in Detroit,' it was there that Winston learned 'everything she knows'. Detroit is 'her' city. Her parents have always lived there and she frequently returns. Based in New York since 2010, Alex has embraced the atmosphere of the Big Apple, the only place where she feels there is a chance to 'achieve something in music'. When she speaks of her hometown, the first thing that comes to her mind are the years spent playing small gigs in local concert halls. 'There are great bands there,' she says. 'The venues are dynamic. It means something.' As a teenager, she was in several different groups. In 2007 she even produced a mini-album, By the Roots, with one of these groups. But it began to 'bother her a bit' as she increasingly wanted to play her own music.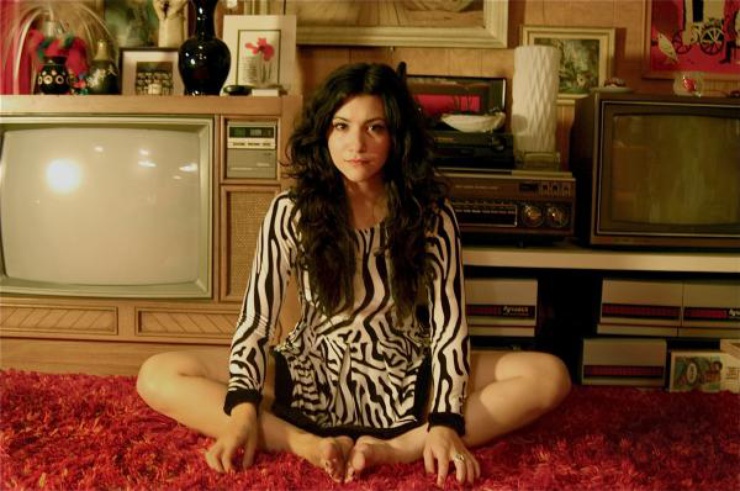 That said, being in good company helps as well, especially when one is no longer a young singer barely out of school: 'The guys from the group were a lot older than me, which was cool because they knew a lot of things I didn't. They introduced me to music that I had no idea existed.' Whilst she is currently accompanied by production duo The Knocks, they don't manage her. Alex says she is a 'control freak' when it comes to her music and fiercely maintains her independence.
'Music must be pure'
Before singing in a band and skipping class to hear her friends play, Alex received classical vocal training. Her beautiful voice is crystal clear and capable of reaching the highest notes on the treble scale, which she learned how to do as a result of her exposure to the Italian opera composer Puccini. After ten years of 'opera lessons' she began to feel that 'it wasn't much fun' but her mother persisted. In hindsight, Alex thinks that this was beneficial. 'I didn't learn music theory.' she explains. 'The instrument that I work with is my voice. More than anything else, singing is about knowing how to breathe.'
'More than anything else, singing is about knowing how to breathe'
Her musical inheritance is 'very American', the cult label of soul and funk Motownand the likes of Chuck Berry and Bob Dylan. 'Now when I write, it's not Puccini that I think of,' she smiles. So where does her inspiration come from? 'At night, after a few drinks!' The melodies always come before the lyrics, which are not always there. 'I sometimes hum words that don't exist, just to accompany the music.' This this is undoubtedly the essence of her poetry, placing music above all else. But Alex Winston doesn't consider herself a poet. Far from it, she believes that being a songwriter is first and foremost about being a musician. She has nothing against the singers-for-hire, but says she is too 'shy' to expose her political opinions, even if she has one. For her, 'music must be pure.'
Vocal 'chameleon'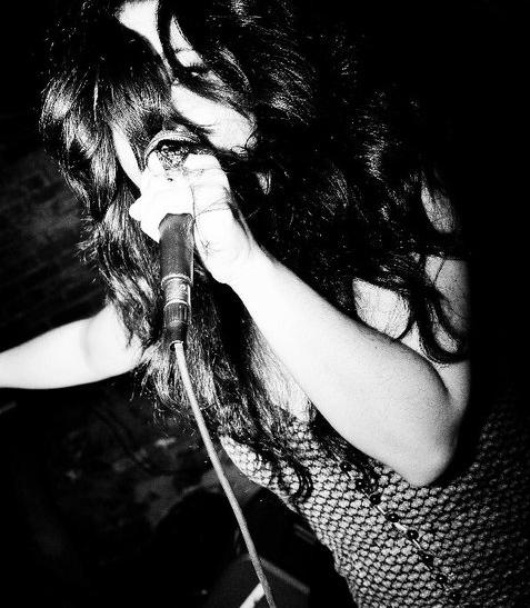 Onstage, the sweet girl from Detroit who complained of being seen as as a 'young 19-year-old newcomer' seems easily ten years older with a microphone in front of her and a guitar in her hand. Her voice, style and enthusiasm for both her band and for her audience is impressive. She's a real leader. Dressed all in black, arms exposed, she presents the six tracks from her EP Sister Wife, collaborating with the other singers and with the audience and masterfully expressing all the nuances of her voice in the process. She is exactly as she said she wanted to be: a vocal 'chameleon.' Alex Winston has the ability to do whatever she chooses with her voice: recapturing good old Chuck Berry, soaring to the airiest notes of Kate Bush or whispering the beautiful Don't Care About Anything - the ballad from her great (if short) album. I can hardly wait to hear the finished version of the longer one. She's already working on it.
Images: main and in-text, courtesy of ©Alex Winston/ myspace
Translated from Alex Winston : pile pop «sweet», face folk «cynique»