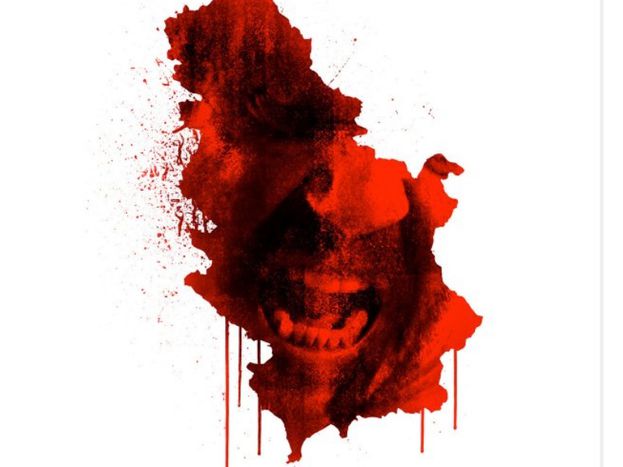 Aleksandar Radivojevic of 'A Serbian Film': it's catharsis more than 'torture porn'
Published on
In Belgrade artistic culture and creativity seem to be menaced by the muzzle of conformism and the dictatorship of political correctness. Many believe that Serbia's entry into the 27-nation European union could make the situation worse.
We meet the co-writer of a controversial 2010 horror film, which he says is the perfect 'plastic metaphor' onscreen of the indignant cry of an art which wants to break free
Serbia is getting ever closer to Europe. But the Serbian people themselves aren't exactly in raptures. Nationalist organisations see the west as a threat for their political and religious traditions. The same could be said for a certain avant-garde artistic sector who feel their hands are more and more tied. In a country where citizens spend the most amount of their time in front of the box globally (an average of 5 hours 29 minutes a day, according to a 2008 RTL survey, thus more than in the United States), the risk of a cultural downgrade and standardisation is hefty.
Serbia: too many light comedies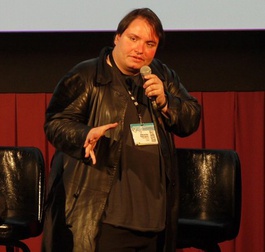 For Aleksandar Radivojevic, a Serbian film and theatre director brought up on bread and David Cronenberg's cinema, Serbia needs to take a good shower. Of blood, I would add tentatively, since his 2010 A Serbian Film ('Srpski film') is a climax of violence, torture and pornography which culminates in a scene where one of the characters rapes a new-born baby. We meet at Radivojevic's house in Belgrade. Disoriented by his big build, ambiguous smile and assured voice, I realise that I'm squaring up to a point of view which is original as much as it is extreme.
'Everything is lovely here for foreigners,' says Aleksandar as he pours me a Serbian beer and offers a cigarette. 'We drink here, smoke everywhere. We feel freer.' There you go, I note. 'But for those who live here everything changes. Everything is stifled, everything is anaesthetised. It's sterile on an artistic and creative level. The rage and violence in our film is born from the need to tell the Serbian people: wake up! Unfortunately we need state money or even European funds to be able to work here. But we only give those to these so-called artists so that they can make what standardised audiences and critics expect. It's all light romantic comedies or melodramas hidden behind pity vehicles and crying orphans. A Serbian Film is also a metaphor for these films which are the pornography and prostitution of our misfortunes.'
Slaves to political correctness
Director Srdjan Spasojevic's film premiered in France at the Cannes film festival. It's a completely independent offering which has been talked about everywhere, especially in Serbia, where I have not yet met one person who has criticised it using the adjective 'disgusting'. However, the government did try to censor it - the police apparently tried to burn copies of it, believing it was a real snuff film, whilst distributors in Hungary denied the film and the film festival in San Sebastian banned it. 'Politicians don't want to see anything which could disturb them,' continues the screenwriter. 'They are only interested in presenting the country in a good and happy light. They want to sell the worst things in their society for the money and popularity.' What about culture? 'It's the last of our priorities,' he replies, irritated. So young people and their creativity pay the price for it. 'We're slaves to political correctness. That in itself is a form of violence, of submission: promoting freedom but stopping anyone who wants to do something different, which is seen in a bad light by the establishment. As we're getting closer to Europe films are becoming more uniform, creativity is stifled and everything is hypocrisy. Here they want people who support the system and they want talentless people to do that.'
'Young people who are messing around in the stadiums today grew up in the hell of the war'
So Serbian youths are thinking - you have ruined my future and act like you haven't done anything, so it justifies me smacking you one in the middle of the street. Is that it? 'Young people who are messing around in the streets or the stadiums today grew up in the hell of the war, and no-one was taking care of them,' explains Aleksandar. 'They are depressed, unsatisfied and repressed. The majority of them are illiterate in the sense that they don't know how to write or read. Do you understand? Those who aren't illiterate are overpaid. For example professors who should be passing on their passion for their subjects simply aren't doing so because they've got their own problems to resolve. Young Serbs are living freaks. They're the first to know that their parents would have aborted them if they'd had the money to.' Is there a light at the end of the tunnel in all of this? 'It's difficult to be optimistic,' concludes Aleksandar. 'We killed the last man who had any kind of value.'
A Serbian Film is released in selected cinemas in North America from mid-May
Images: main © A Serbian Movie English language poster; Aleksandar Radivojevic (cc) lucbyhet/ Flickr
Translated from "A Serbian Film": una doccia di sangue per risvegliare le coscienze