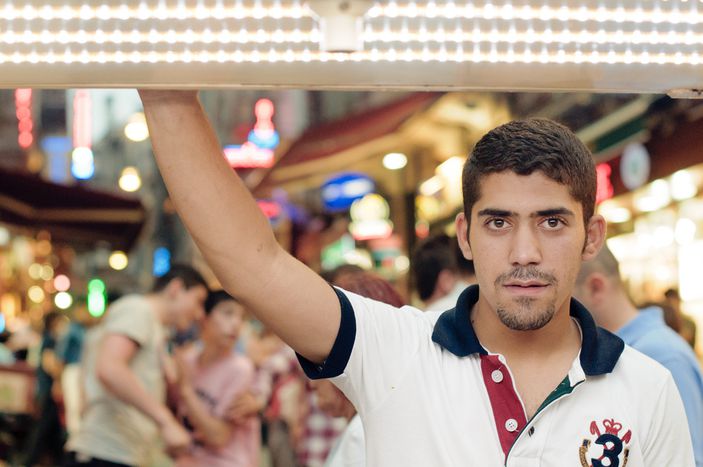 Alcohol ban? Istanbul cafes versus Turkish authorities
Published on
Translation by:
Alice Ravenscroft
This summer a new broom was sweeping clean the streets of Istanbul – as well as the country's football and armed forces. Who's wielding the broom? What 'rubbish' are they trying to get rid of? 'Turkey eats dirt' is cafebabel.com's response to the summer 'dust up' by the Turkish authorities. The final in our three-part series: Turkey cracks down on those famously dangerous things, street cafes
It is the first week of August. The streets adjacent to Istiklal Caddesi, Istanbul's main business artery, are the setting for a remarkable cleanup operation. Anyone who has wandered down the twists and turns of these back streets, a kingdom of cafes and bars, knows that come evening several of them become almost impassable. It is up to pedestrians to pick out a path across the pavement overflowing with a sea of chairs and tables as best they can. In deciding to limit the choking of the thoroughfare by these 'patios', the council has sparked off a peculiar game of cat and mouse.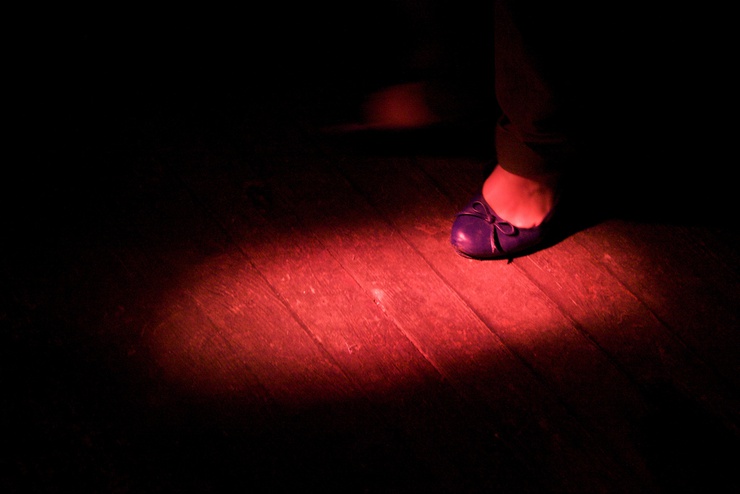 Sweeping the streets of Istanbul
As everything in Turkey tends to take on political overtones, opinions about the measures are naturally divided. Some are quick to denounce a move which could be seen as aiming, ultimately, to ban drinking in public places. While it is true that the launch of the operation by Turkey's ruling law and justice party (AKP) coincides with the start of ramadan, the islamic month of fasting, cafes which do not sell alcohol are also being targeted. Those who view the cleanup favourably consider that the cafe owners have overstepped their rights. They claim that the council is merely trying to regulate the failure to respect the boundaries limiting the occupation of public space, as well as the failure to pay for licenses to use this space.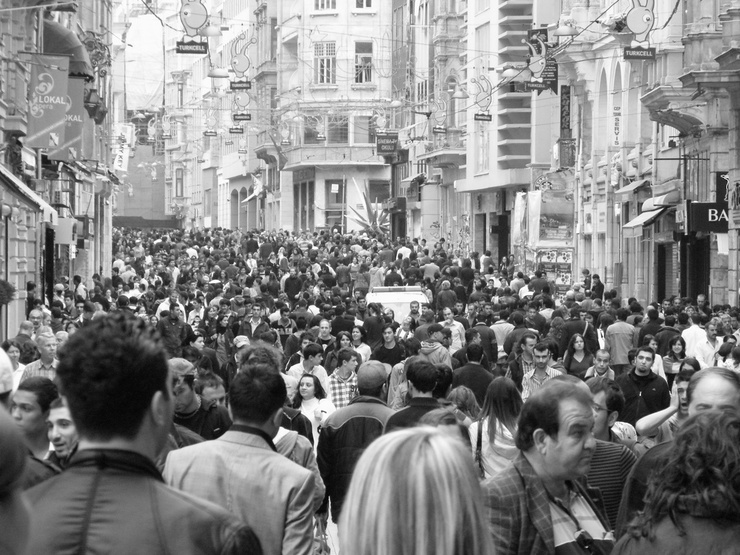 However, this is not how café owners see the matter. A rebellion is being organised which is made up of two improvised demonstrations each day. In the morning, the town officials backed by police forces occupy the district while Istanbul looks on incredulously. At the rear, cleaning service vehicles attempt to eradicate any trace of the occupation of public space. At dusk, the chairs and tables nonetheless reappear, but this return to normality is sometimes short-lived. Patrols are organised to check that the morning cleanup operations have been left in place. Imagine sitting at a table outside a restaurant, about to tuck in to your stuffed courgette, when the plate is suddenly whisked away with no explanation, by a waiter who asks you to follow him... indoors. In the minutes that follow, you watch the improvised ballet with astonishment: tables and chairs disappear from the pavement and one by one the guests are forced to get up. Finally, the waiter whispers an explanation: 'The authorities, the authorities are coming!'
This article ends the series 'Turkey eats dirt'. Read part one: Turkey's big football clubs and part two: 'Turkey: army and Kurdish 'toxins' flushed'
Images: main (cc) christian.senger; in-text (cc) giannisl; (cc) erindipity/ all courtesy of Flickr
Translated from « La Turquie, le grand ménage » : les commerces térrassés par les autorités