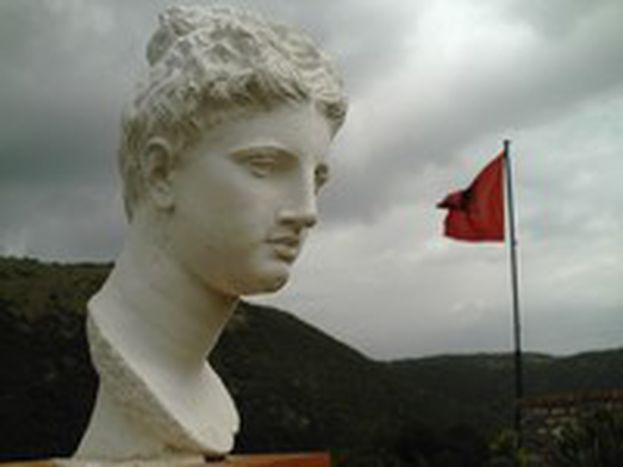 Albania - El Dorado for tour operators
Published on
Insular for a long time, Albania has not always been a prime destination for travel agents. The current tourist craze for the Adriatic could benefit this little country on the Yugoslav peninsula
Stereotypes begin to crumble as soon as you arrive at Mother Theresa airport in Rina: no sign of the official asking for a pay-off. The airport is brand new and only 15 minutes from the capital Tirana. The city has been modernised thanks to important sponsorship of Albanian authorities by the United States. Strategic generosity similar to the Marshall plan is being applied across most of the country.
A new motorway leads to the capital past advertisements for international brands, Coca-cola and Mercedes. Albanian economic development is charging ahead at almost 6% annual growth, and direct foreign investment determines the influence of countries such as Italy, Greece and Germany.
The asphalt ribbon stops just outside the city. Here, the uneven road surface shows the negligence of the public authorities under the Enver Hoxha dictatorship, and the difficulties faced by successive governments in implementing public construction projects.
The 'land of eagles' currently resembles a huge building site open to the sky. Tirana, Vlore, Durres… new buildings are appearing everywhere: blocks of flats, hotels and individual houses. Water storage containers cover the rooftops, there are lots of metal rods sticking out of buildings made from reinforced concrete, and cuddly toys from fairgrounds hang on the walls to ward off bad luck.
The 'missing link'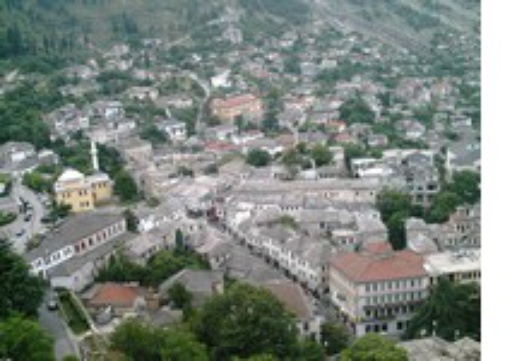 Albania has a surprising number of hotels per square kilometre. They are mostly local facilities, intended for the Albanian nationals. According to Raimonda Nelku, Communication Specialist of USAID/ EDEM (Albanian Enterprise Development & Export Market Services, the organisation which supports Albanian tourism industries in being more competitive in the market), this has a historical explanation. 'The paranoid Enver Hoxha created internal tourism by firmly closing the country's borders for decades,' she clarifies. 'Without visas for foreign travel, citizens have learnt to visit parts of their own country. This internalisation of the Albanian people was once a handicap, but is now a double trump: it has given younger people the desire to learn foreign languages…and has encouraged communities to live together peacefully.'
It has to be said that Albanians aged 18-30 have an aptitude for language learning. Other than English and Italian, French and Greek are also spoken freely in business. Christian, Orthodox and Muslim tombs are all decorated with flowers without distinction, and judging by factors such as food and clothing, it is difficult to believe that 65% of the population are Muslim. On an everyday level, the country is primarily secular. Influenced by Greek, Italian and Turkish cultures, could this formerly Illyrian country be the 'missing link' between the east and the west?
Risk taking and sustainable development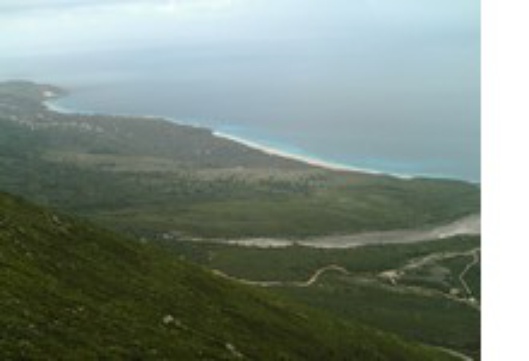 In fact, Illi Pango, the Albanian minister for Tourism, Culture, Youth and Sport, is actively convinced that European integration can be achieved through tourism. 'We aim to reach a million tourists per year, for four million inhabitants,' he says. 'The European aid from the INTERREG III program has allowed us to create a comprehensive, reliable kind of tourism. Our country has over 470 kilometres of preserved coastline, as well as first rate cultural sites. The number of visitors to Butrint national park and the Apollonia shrine, dating back to 588 BC, has tripled in the last five years.'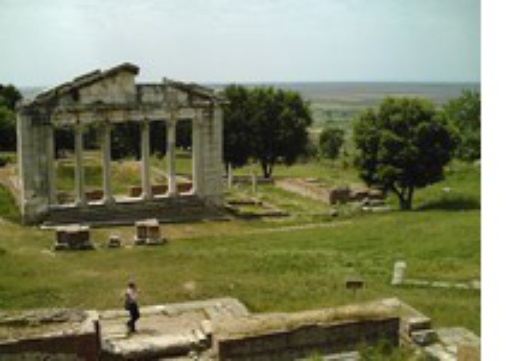 Berat, the 'town of 1000 windows', and also Tepelena with its sparkling water spring leased by Lord Byron, and Gjirokastra, classed as a UNESCO world heritage site, all now feature in the brochures of European tour operators.
It is important that this flower continues to bloom. If Albania intends to join the exclusive club of dream holiday destinations in the Mediterranean basin, 'the poorest country in Europe after Moldova' must weigh up financial risks, the regulation of public spending and sustainable development. This is an attempt to 'square the circle' - which does not escape Shpëtim Gjika, the Mayor of Vlore, one of Albania's main costal towns.
'Our priority is to define the type of tourism we hope to develop so that we can implement an appropriate strategy and avoid dangerous sidetracking,' he explains. 'Vlore is part of an experimental programme because we have invested heavily in tourism as a means of development. One third of the communal budget, equal to 2.2 million euros, has been invested in tourism. If we want to attract 70% of foreign tourists instead of the current 30%, it won't be by providing rubbish tourism or by neglecting the local population.'
(Photos : François Vecchi Muller)
Translated from Albanie : nouvel eldorado des tour opérateurs