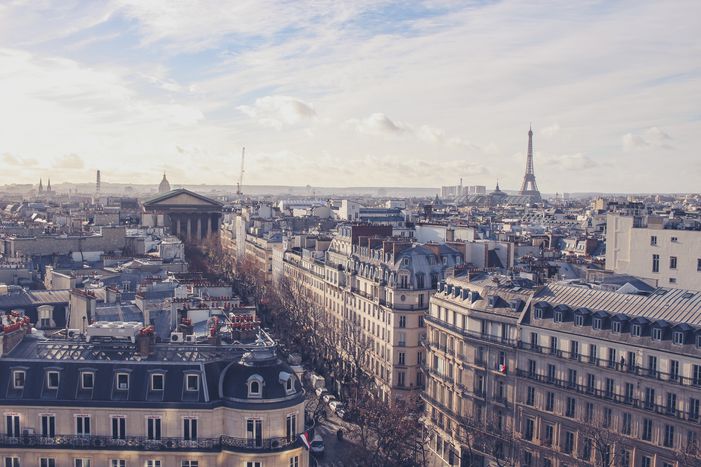 Agenda
Published on
What to do in Paris this week?
Small weekly guide to the Parisian life Conference : Europe rêvée, Europe réelle (Europe in dreams, Europe in reality) Tuesday, January 29 at 7pm, Italian Cultural Institut The Italian Cultural Institute and Editions Gallimard are organising a debate surrounding the book by Bino Olivi and Alessandro Giacone, "L'Europe difficile. Histoire politique de la construction européenne" (Difficult Europe.Political History of the European construction), in the presence of the authors and of Jacques Delors. The debate will be conducted by Gérard Nafilyan, European Law professor at the University of Paris I.
Where? Italian Cultural Institute, 73 rue de Grenelle, Paris 7ème, subway Rue du Bac
For more information :
http://www.iicparigi.esteri.it/IIC_Parigi/webform/SchedaEvento.aspx?id=133&citta=Parigi
Music :
Le journal d'un disparu (The Diary of the Missing), Leos Janacek, Wednesday January 30 at 8pm, Centre Tchèque
Poetic opera by the Compagnie Voix Lactées in celebration of the 80th Death Anniversary of the composer Leos Jancek and as a tribute to Guy Erismann.
Where? Centre Tchèque, 18 rue Bonaparte, Paris 6ème, subway Saint-Germain des Prés
Entrance Fee? 12€ et 10€ discounted price
For more information: http://www.centretcheque.org/programme.php
Exhibit :
- Antoni Muntadas. " Petit et Grand " (Small and Big), Instituto Cervantes, until 28 mars 2008
L'Institut Cervantes presents Antoni Muntadas'"Petit et Grand", an exhibit dedicated to the different occurrences of the use of the words "small" and "big" in French based on photographic documents, videos and sound recordings.
Where? Instituto Cervantes, 7, rue Quentin Bauchart, Paris 8ème, subway George V
For more information : 01 40 70 92 92,
Cinema :
57000 km entre nous (5700 km Between Us), Delphine Kreuter
Dramatic comedy, 2007, France
Delphine Kreuter shows us her look on our way of constantly exposing ourselves on the internet through a reconstructed family. Original and surprising.
Warning, showing only in two theaters: MK2 Beaubourg (50, rue Rambuteau Paris 3ème – Subway Rambuteau, Les Halles) and Espace Saint Michel (7, place Saint-Michel, Paris 5ème - Subway Saint-Michel).
Events :
Fête du livre et des cultures italiennes (Festival of Italian books and culture), from the 1st to the 3rd of February 2008, Espace d'animation des Blancs Manteaux
Do current literary mouvements / Italian culture interest you ? If so, do not hesitate to pass by this event, recommended to all Italophiles !
The festival will take place over three days, in the center of Paris, and you will have the opportunity to meet numerous authors and actors from the Italian cultural life.
We will be there and we will give you a summary and articles during the days that follow the festival.
Where? Espace d'animation des Blancs Manteaux 48, rue Vieille du Temple, Paris 4ème, subway Saint- Paul
Free entrance
For more information: http://www.lpsansfrontieres.it/index.html