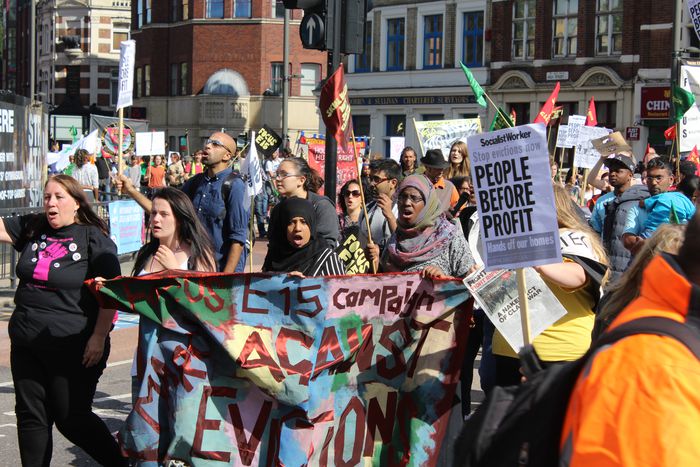 Against evictions: fighting social cleansing in London
Published on
On Saturday, hundreds of people took the streets in the borough of Newham in East London, to protest against rising rents and welfare cuts - the social cleansing of London - in the March Against Evictions, organised by the Focus E15 campaign activists. Cafébabel's Angelo Boccato has the story.
The March Against Evictions marked the second anniversary of the Focus E15 Campaign, started in September 2013, when a group of young mothers were served an eviction notice by the East Thames Housing Association, following the cuts by Newham Council to the hostel for young homeless people, Focus E15.
Focus E15's campaign struggle for housing, under the rallying cry "Social housing, not social cleansing" ended up across the pages of national newspapers and Guardian writer Aditya Chakrabortty called them one of the heroes of 2014 for their role in putting social housing in the political agenda.
The campaign also proved how, despite facing the antagonism of local institutions, social movements can manage to achieve victories as well as serving as an inspiration for other campaigns, as described by Samir Jeraj on the Green European Journal.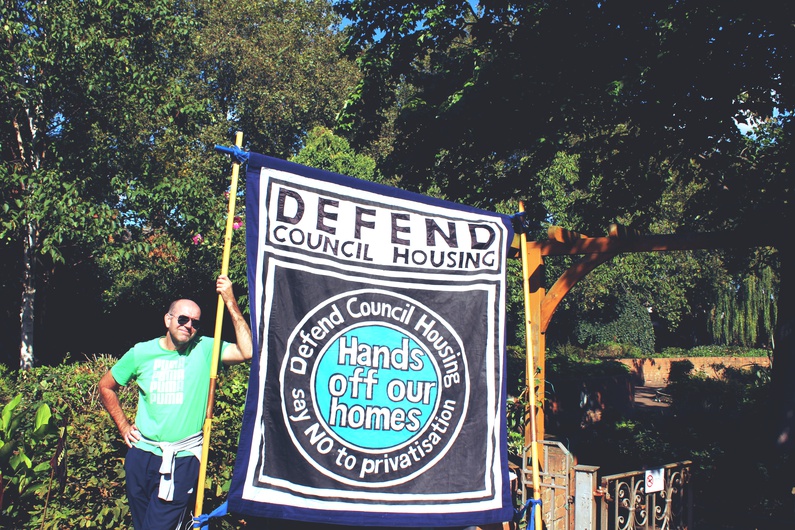 The March, joined by a broad set of groups, ranging from the Newham Green Party to Left Unity and Reclaim Hackney, stopped in front of symbols of gentrification like a Foxtons agency store, as estate agents play a pivotal role in the apparently unstoppable gentrification of London.
At the end of the march, activists released 1000 balloons , representing over 50,000 families who have had to move out of London over the past three years due to welfare cuts and soaring rents, a grim reminder of the actual impact of gentrification all over the city.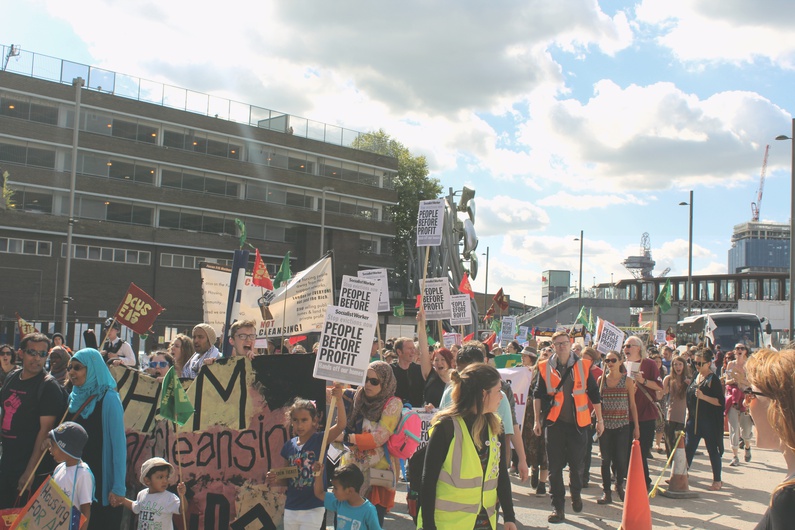 The giant bubble that is the UK property market is still expanding and selling off council homes and allowing tenants in not-for-profit housing associations to buy their homes will only inflate it. 
The London Mayoral elections will be held in 2016 and it is certain that  housing will represent a central issue - more affordable housing needs to be built, and private landlords need to be reined in. In the meantime, the social housing movement in the city is getting stronger and goes on.