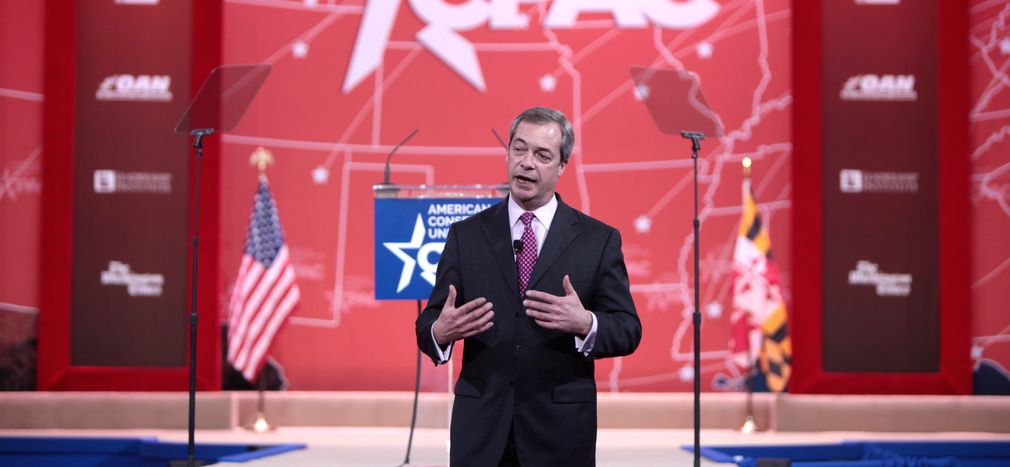 After the party? Forecasting a far-right retirement
Published on
With one last Cheshire Cat grin, Nigel Farage has announced he's retiring from political life. Again. To everyone's general astonishment, the UKIP leader explained his decision using one simple phrase: "I want my life back." Fair enough, Nige. But let's try to imagine how such a rosy retirement might look for Farage, as well as his European counterparts.
Nigel Farage: City on Fire
Nigel puts down the cucumber sandwich and slips into his Union Jack brogues. He can't quite believe his luck – his life back, at last! After months of scaremongering and grinning like a lunatic, he'd finally "done his bit" for Britain, achieving his lifelong goal of withdrawing from the European Union. "The pound may be at a 31-year low, and hate crime may have risen 500%, but thank the Lord I can now watch an uninterrupted episode of Cash in the Attic," he thinks.
Dressed head to toe in cricket whites, he lights his cigarette with a flourish. "I knew the doctors had it wrong about smoking," he laughs, knowing the tar slowly pooling in his lungs to be purely fictional. He's looking forward to enjoying more time on long, rainy fishing trips on the Kent coast, at his favourite spot next to the Dover refugee Jungle.
"Maybe I'll go and visit France," he thinks, knowing full well that there's no way the Frenchies would dare implement visa restrictions on good old boys from Blighty. Not after Waterloo.
He's planning to devote hours to his passion for military history, something he's already put to good use researching Nazi propaganda for his poster campaign. Now he can move on to brushing up on other fascist regimes, like the one about to emerge from the rubble of British society.
"Fucking the country is thirsty work," says Nigel to his German wife, busy frantically checking her visa status. "Let's wet our whistles at the local hostelry, shall we?" He gives one last contented smile and turns the key in the ignition of his Volvo. As he pulls slowly out onto the A299 to Thanet, he glances casually in his rear view mirror. London burns behind him; the soft glow of the fireball lights up the Kentish skies. "We've taken back control of our country," he says. Nothing has ever seemed so beautiful.
Frauke Petry: An alternative romance
Frauke Petry takes one deep breath before her fingers start their merry dance across the ivories of the ornate organ in the Tautenhain church. Following the extraordinary success of her party at the 2017 general election, Petry resigned as leader of Alternative für Deutschland (AfD) in order to concentrate on fulfilling the proper expectations of a modern woman: being a good wife and mother.
Marcus Pretzell – now leader of the AfD, and Petry's new lover – taps her on the shoulder with his .22 calibre rifle. "Play on, my sweet," he whispers in her ear. Since the introduction of new gun laws, order has well and truly been restored to German households. Marcus counts his blessings as he watched his "demonic beauty", happy that she can focus on what's really important now she's free from the shackles of political life. They can look forward to family holidays, merry excursions as a family of 10 now that Petry's four children were living with Marcus's own. There's no worry if this doesn't conform to AfD's conventional image of a traditional German family. Who says what they really mean these days? Even before the election, it was fine to argue that it was okay to shoot refugees in emergency situations, before declaring you had just been misunderstood.
What does all that matter now? Germany's new power couple has plans for a quick dip in their colossal pool of money, collected thanks to major inheritance law reform. (In Deutsche Marks of course, the Euro now being a thing of the past). Alas, plans are quickly scuppered. At the tender age of 14, Frauke's son has been called to appear before the regional tribunal for having dealt spliff in the schoolyard. Since AfD's rise to power, the age of criminal responsibility has plummeted to 12.
No need to panic, Petry, there's always the pleasures of a good book. Need a summer tip? How to make your country burn, by Nigel Farage.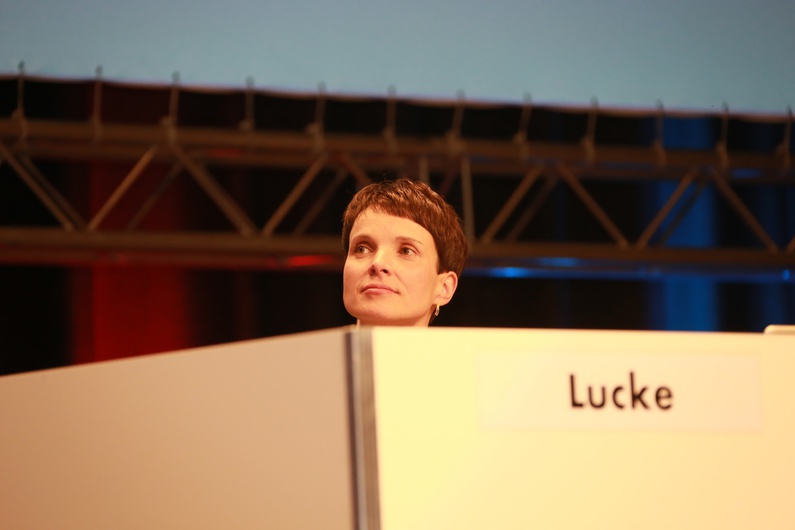 Marine Le Pen: Oh, I do like to be beside the seaside!
Marine Le Pen is lodging a formal complaint against a popular French paper after they snapped a photo of her in her swimming cossie for a recent edition. For the President of France's Front Nationale, that constitutes a "breach of privacy" –something she feels very, very strongly about. Is it so difficult to imagine how Marine's life would look should she bow out of politics to protect it? Hardly.
Last February, she launched a blog entitled Carnets d'espérance – or "Notebooks of hope" – in which we can admire such classic scenarios as Marine Le Pen milking cows, Marine Le Pen putting on makeup, or Marine Le Pen soaking up the sun on a Breton beach. Such clues give us valuable insight into what her cushy retirement could resemble at her family home in La-Trinité-sur-Mer. 
Whether snuggled up by the fire or enjoying the veranda, the former head of the French extreme right hopes to give the ole' saxophone another toot, left gathering dust in the cupboard for far too long. When it rains, she'll play a little Breton Monopoly with Louis and the kids. If the sun has got his hat on, she'll head out to Carnac to meander among its glorious menhirs, planted in the earth by "great men".
Marine could be a free woman if she left politics far behind her, and focused on bringing a little music back into her life. After all, "Nothing is more wonderful than spending a sleepless soirée, singing until four in the morning." Without a care in the world, Marine will walk bare-footed towards her fairytale ending, one well known to French dramatists: cheesy, perhaps, but heartwarming nevertheless.
Matteo Salvini: The return of the Quizmaster
What would Matteo Salvini do if he decided he wanted his life back? First and foremost, he'd put some serious effort into getting that famous degree in Historical Science. The Northern League leader was chained to his library desk for a mere 16 years before he threw in the towel, "only" five exams away from graduation. He wants us to believe that this was because of "distracting" politics. Once such cumbersome duties are over, why not get back to hitting the books?
This could also be an occasion to make peace with his conflicting political ideologies. Following his younger years as a "tough and total" communist, he became leader of one of Italy's most prominent far-right parties. The reason for such a u-turn? "I'm an old school communist," he says. I'm sure everyone would be happy if he could resolve this long-standing argument with himself.
A third option: return to the golden age of TV quiz shows. Things were looking good when he was younger; he first took part at the tender age of 12. This was followed by success on Il pranzo è servito in 1992, at just 20 years of age. He rose to the task with grace, aplomb, and an unforgettable haircut. Italy's latest quizmaster? Why on Earth not?
Matteo auditions for Slumdog Millionaire
Translated from Farage, Le Pen, Petry et Salvini : la vie derrière soi