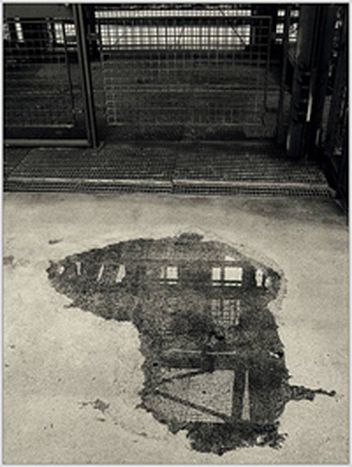 Africa: Seal of approval
Published on
From 13-15th November, Ethopia will host its first pan-African cultural conference, financed by Unesco, but organised by the African Union
The 'Dak'art' contemporary-art biennial or the 'Fespaco' film-festival has been the main cultural event focusing on the African continent for a long time. So what could this bring to a new African cultural conference reportedly rich in diversity but too poor in its vision?
This international event, organised under the watchful eye of Unesco, will take place in the Ethiopian capital, Addis Ababa. Its organisers are already expecting nearly 3,000 professionals of the art world to be in attendance. This first event, sparsely reported in the media, looks promising; provided that those participating actually speak about cultural issues.
Moreover, a large number of them think that African cultural development should also be achieved through an appropriation towards this culture by the African people themselves. For a long time, these people did not deem it necessary to be interested in the culture either by an inferiority complex or by pragmatism. In effect, many do not therefore see the usefulness of art in general or of particular paintings.
An emergency exit
On the other side of the coin, stuck waist deep in debts and corruption, the African leaders are guilty of having neglected cultural policies for a long time, in favour of other structural and short-term policies. It is therefore time that the African artists, from the West African storytellers to the singers, are finally recognized by the powers that be and make their mark on an Africa in search of a personality. This form of cultural development will offer them a rare chance to finally escape the abyss of under-development and the bloody wars.
As for Europe, it has its own role to play. Its powerful influence over the African culture is not only tied with colonisation, but also to the training of the African elite in the universities of the Old Continent. This influence remains ever-present today, so strong in fact that the majority of African artists have to pass via Europe in order to be recognised in the art world. This tendency hints at a potential major problem: the risk of giving birth, in a sense, to a culture destined for Europe – like what currently is the case in the worlds of music, literature and paintings – as well as another localised culture that is destined solely for the natives. As if this culture needed to be segregationist…
Africa Inc.?
Yet, it remains impossible to say that the passage of African immigrants towards the Old Continent has not given a rise to a real mixture of cultures. With its unique particular rhythms, African music has succeeded in finding its audience of followers in Europe. Even African art, - the first famous pieces of which were dedicated to the opening of the Quai Branly Museum in Paris last June - is today coveted in such a way that a growth market already exists.
Generally though, from kitchen furnishing to room decorations, the black continental attraction has become such today that you need to ask yourself whether there is an 'African Inc.' brand. So is this altermondialism, or simply alternative snobbery towards the American cultural hegemony? For Eloï Fiquet, Director of Research at the School of Advanced Studies of Social Sciences (EHESS) and Africa specialist, 'this practical label works quite well at the moment. But it is impossible to reduce all the artistic expressions which come out of this vast continent under the one label: African.'
Conversation with Éloi Ficquet, African research specialist at the School for Advanced Studies in the Social Sciences (EHESS)
What are the hallmarks of African contemporary art?
The biannual contemporary arts events organised in Senegal or in Cairo show that Africa does not amount to a cultural veneer. It is not susceptible to only being interesting for anthropologists. In comparison to their European counterparts, African artists do not have an inferior status. Far from it - they participate in the international art market and are placed on an equal footing. This is different to other domains, such as petrol, where Europe dominates and evident economic differences arise.
Okwui Enwezor is a renowned Nigerian exhibition commissioner, a model example of an artist with a successful career. The crisis situations and social upheavals that occur in Africa are more favourable to the creation of the art that flourishes today. The comfort in which European artists live in comparison is somewhat middle-class.
What can we expect from the first Pan-African Cultural Congress?
You can expect to see grand political declarations. Representatives attend to congratulate themselves on their cultural politics. True initiatives instead come from a local fabric. I don't want to discredit the role of politics on a local level, but this type of event only serves to justify the existence of organisations such as the African Union.
Can we speak of a Pan-African art?
In the sixties, there was a willingness to unify Pan-African culture across festivals like those in Dakar or Algeria, with some of the very ambitious events having a strong impact. The Pan-African ideal continues to exist, but today the paranoid nationalism displayed by certain countries, notably the Ivory Coast, Senegal, Eritrea or Sudan, represents an obstacle to cultural expression.
Moreover, colonisation still has an impact on African art. In the sixties and seventies, when one spoke of the Dakarian art movement or Guinean theatre, it evoked a sort of Third World official art, responding to the colonial presence. Even if things have changed, colonialism continues to be part of the palette.
What is the role of Europe in the cultural development of Africa?
The restrictive political reception of Brussels represents a true obstacle to the cultural exchanges between Africa and Europe. Today, an African artist needs an invitation from an official cultural institution to be able to penetrate the Schengen space. Freedom of circulation is held up. And to only exist as a foreign artist, it's necessary to be present in the official circuits and to already have certain respectability.
About ten years ago there were more exchanges, but the Sarkozy and Pasqua laws, added to the anti-terrorist politics of the Union, have reduced interaction. Must it be remembered that art feeds on liberty?
What are the needs of Africa on a cultural level?
To improve exchange, it's necessary to develop access to the Internet as a medium. I believe there must be a reduction in police control of foreign artists and finally to recognise their work. When speaking of art, national specifics should be of little importance.
Interviewed by Mariona Vivar
Translation: Lisa Pham
Translated from Label(le) Afrique